Discussion Starter
·
#1
·
First the new toys: A VERY clean 93 with A3 stock, and a P7M13. The 93 was more than I usually pay for 93s, but it has a 178 barrel and an A3 stock, so it was well worth the extra. I snagged the P7M13 off gunsamerica for just $1400. It's even nicer than the pics show, a lot of fingerprints and oil show in the flash. Ahhhh. My first HK handgun.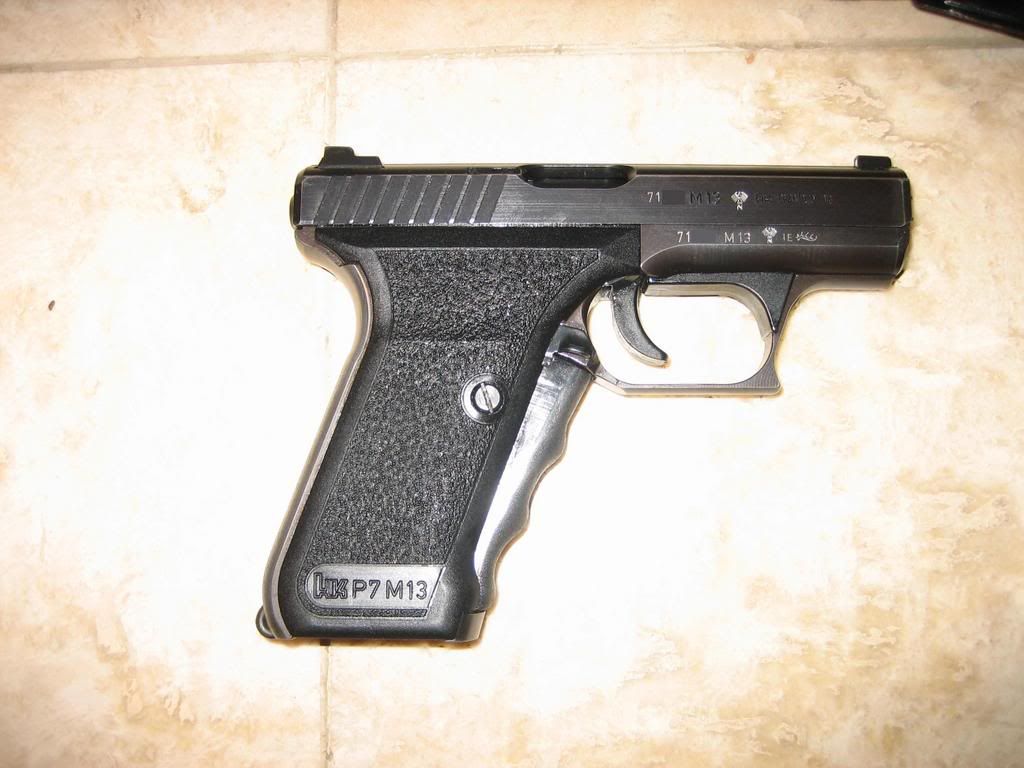 Now for the "Is this guy here?" Here's why I was wondering - I saw the 93 on Sturm, and emailed the seller I wanted it, but didn't use the exact words "I'll take it." Apparently I was first to respond, but didn't see his reply until the next day and someone else replied with "I'll take it." I was disappointed, but then the seller came back and said a Maj. P. Stephen Creamer told him he'd scooped me on a deal before, and that he knew I really wanted a 178 twist HK93. So... he backed out and let me take it.
So if you're here Major P. Creamer - THANKS!