Got a chance to hold one today. Trying hard to be impartial here, but the grip exceeds my expectations. So much for all those spiderman jokes huh(?)
Gun balanced exceptionally well. Sights line up well from draw.
Basically, all good things about this piece. Hk did their homework and it really shows. What else is new....
Box shot, comes w/ 1 other strap, 4-5 O-rings, also nicely printed owner's manual, etc: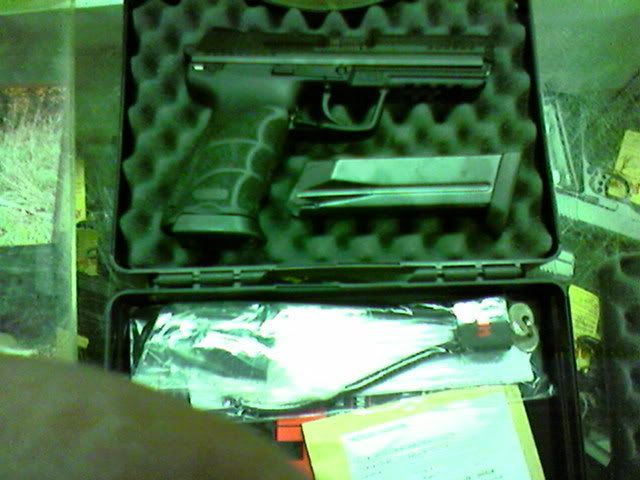 Hand shot, i'm 6'2", 200 lbs, and have large hands, for perspective: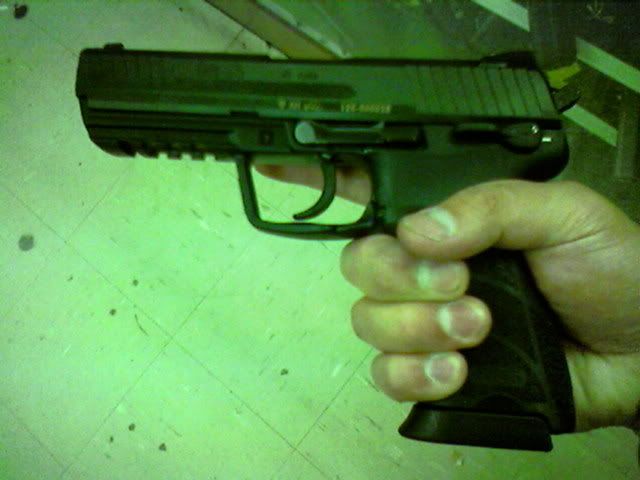 Oops, forgot one more pic: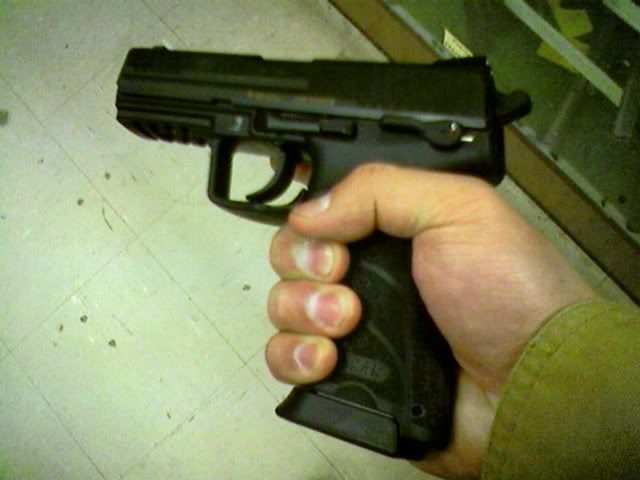 Again, sorry for poor cell phone pics. But better than nothing...