Discussion Starter
·
#1
·
Hi All,
This is my first post, been reading as much as I could about various things.
I started shooting about 2 years ago and bought my first gun about a year ago. Shot many guns, and decided I want a USP as my first. Found one used and jumped on it. Just today I picked up New Mark 23 that I purchased through a vendor on this site. I am amazed with this gun as I am every HK. I have fired 1000's of rounds with many guns. Only two things have never jammed on me. Any HK weapon and an FN FiveSeveN. Definitely an HK fan for life. My next purchase will be a VP70. Cannot get enough of them.
My main concern is storage. My USP spends some time in the safe, and I noticed if it sits for a few weeks or so you see what seem to be like a gray fade. The first time I saw this I thought it was the start of corrision, so needless to say I kind of freaked out, cleaned it and it seemed fine. I now store it in a gun sock, as well as the rest of my guns. To my dismay, i take the USP out of the sock and see the same faded gray in spots. It then disappears with a very light wipe of a silicon cloth. I do also have a silicon packet in the safe as well.
Any ideas on what is happening? I like to keep everything of mine in the best condition possible. Any tips? Especially since I know have the Mark 23. Which may not be shot much at all.
Also, in your opinion what is the best cleaning and oiling method to ensure a long lasting life of my fire arms. Right now I do not cake on the lubricant just enough to cover any and all moving parts. I use Hoppes products.
Here are a few pix.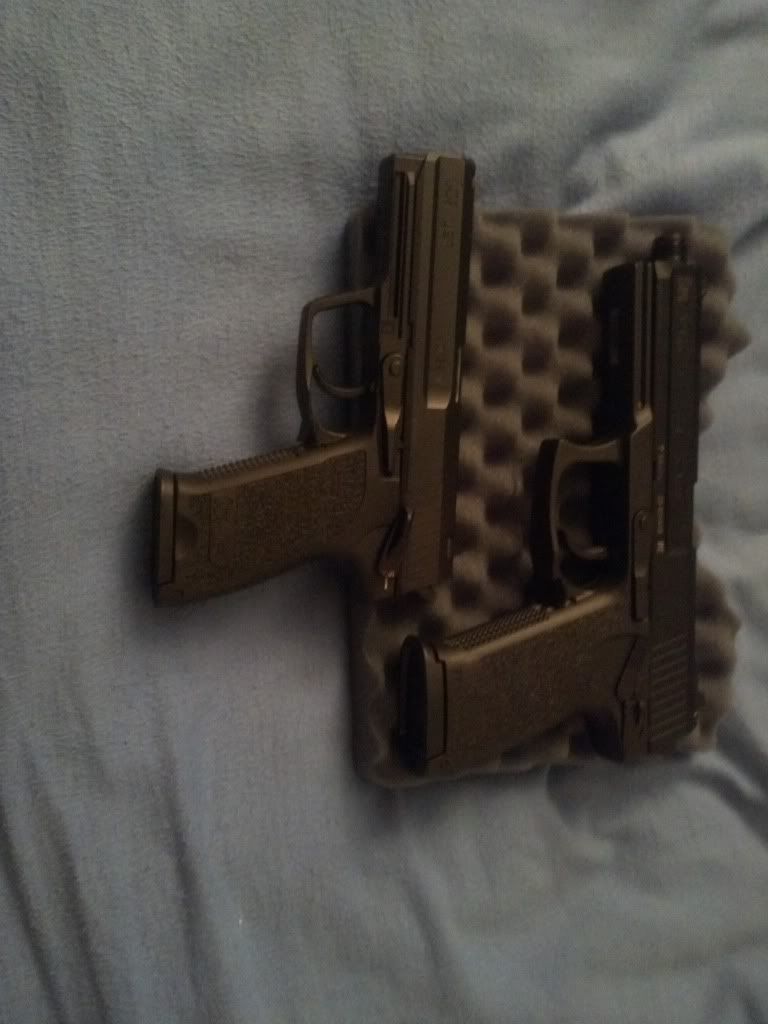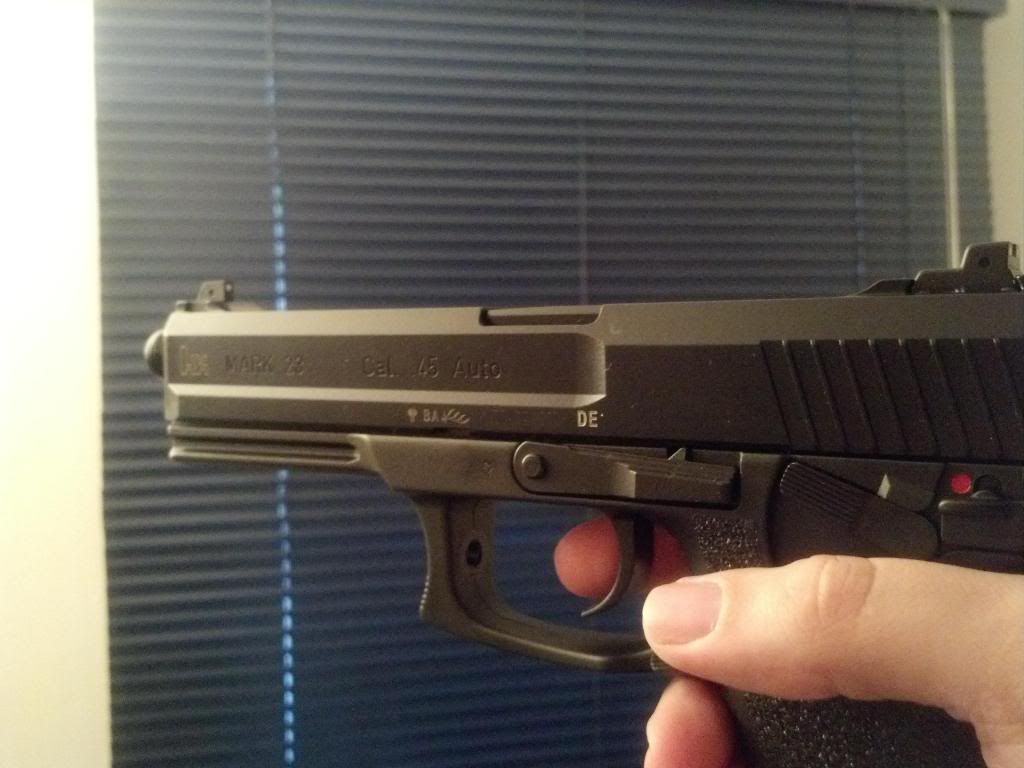 Thanks in advance.