Discussion Starter
·
#1
·
Another successful training course complete, post op maintenance done and everything reorganized. That means it's time to sort through all the photos and videos from the training, upload the best and then compile them all with my thoughts for my traditional submission of the course after action report.
These two days marked the final open enrollment training course on our 2016 schedule and it was awesome to close out the year with such an outstanding event. As always, I must begin by thanking Paul and his staff at Frontline Defense for hosting the event. All in attendance can agree that the opportunity presented at Frontline Defense is exceptional and almost impossible to match elsewhere.
Pistol, Rifle, & Shotgun Outdoor Shooting Range Warrenton NCFrontline Defense | Firearms Training Center & Range
I've also got to thank this motely crew of friends who made the long travel to attend. Of those in attendance, almost all had attended one of our previous courses, and many were here for their third or more. New to our training, we also had the pleasure to have two Law Enforcement SWAT members join us, in preparation for additional training we will be providing to their agency, as well as Chase, Director of Marketing for Zenith Firearms. I have to tell you, that the quality of people that we have attend our training is just superb and Ben and I are continually humbled by the commitments each of them makes to attend our training. Catching up with each of you and watching the great gains being made in such a short period of time is especially rewarding for us.
First to arrive was Bob. We all shared a laugh, as he was sporting a t-shirt from our favorite range sponsor, Sheetz!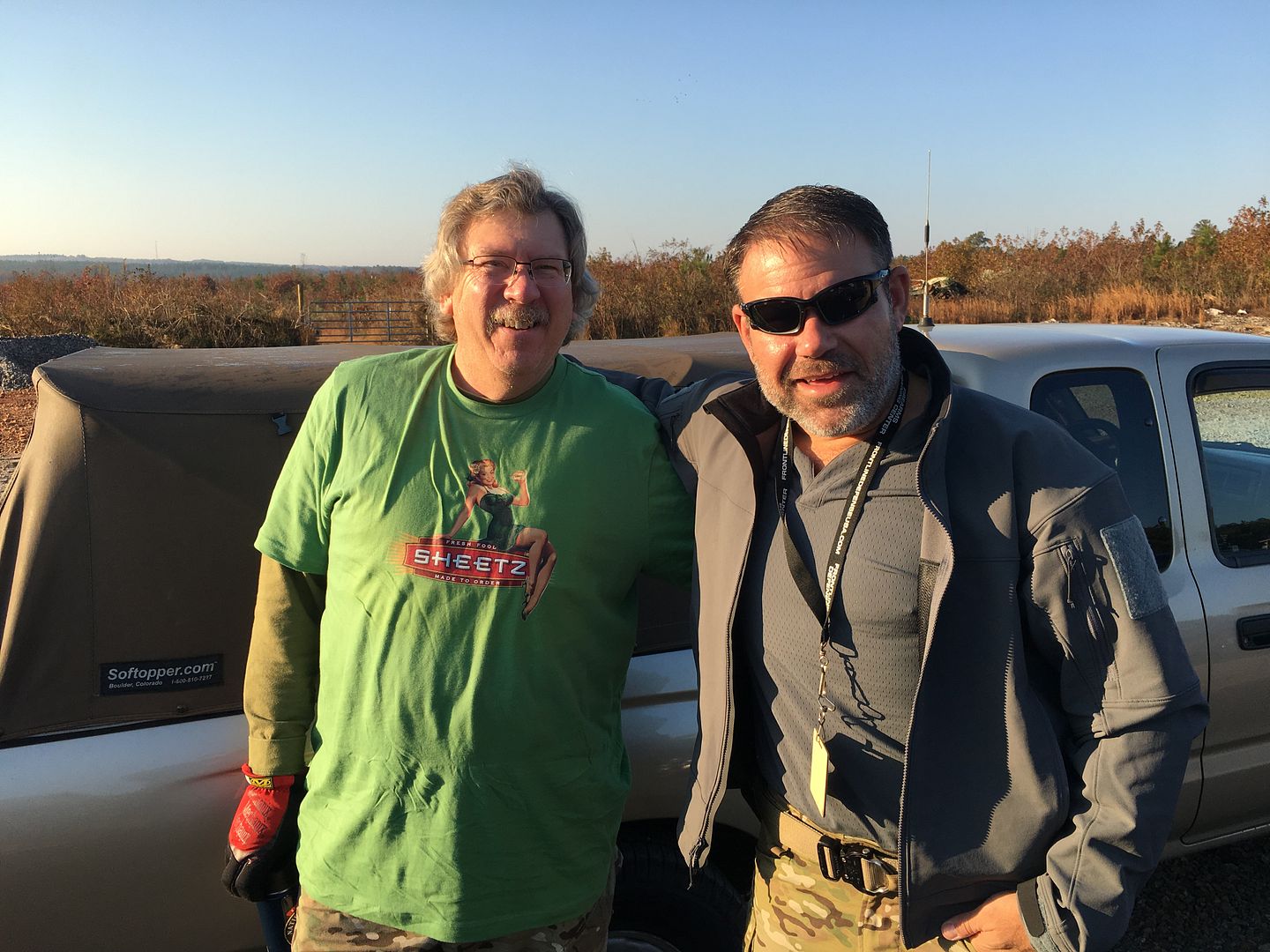 This is also a good time to share my appreciation for Bob's organization, preparation and passion of shooting. Bob really knows how to travel in style. Check out his set up for lunch and on the spot field maintenance.
In short order, everyone else arrived for what would end up being over 12 hours of rapidly progressive training. After the course introduction and confirming the goals that each student had, we jumped right in, confirming our BZO and then we assembled to conduct a series of purpose-designed and stackable foundational drills. As "advanced training" is really just an advanced application of fundamentals, re-establishing a solid base, from the ground up, ensured that not only would we "knock the rust off", but would arm ourselves with the skills and confidence necessary to excel when the drills began to require more movement, teamwork, speed and accuracy.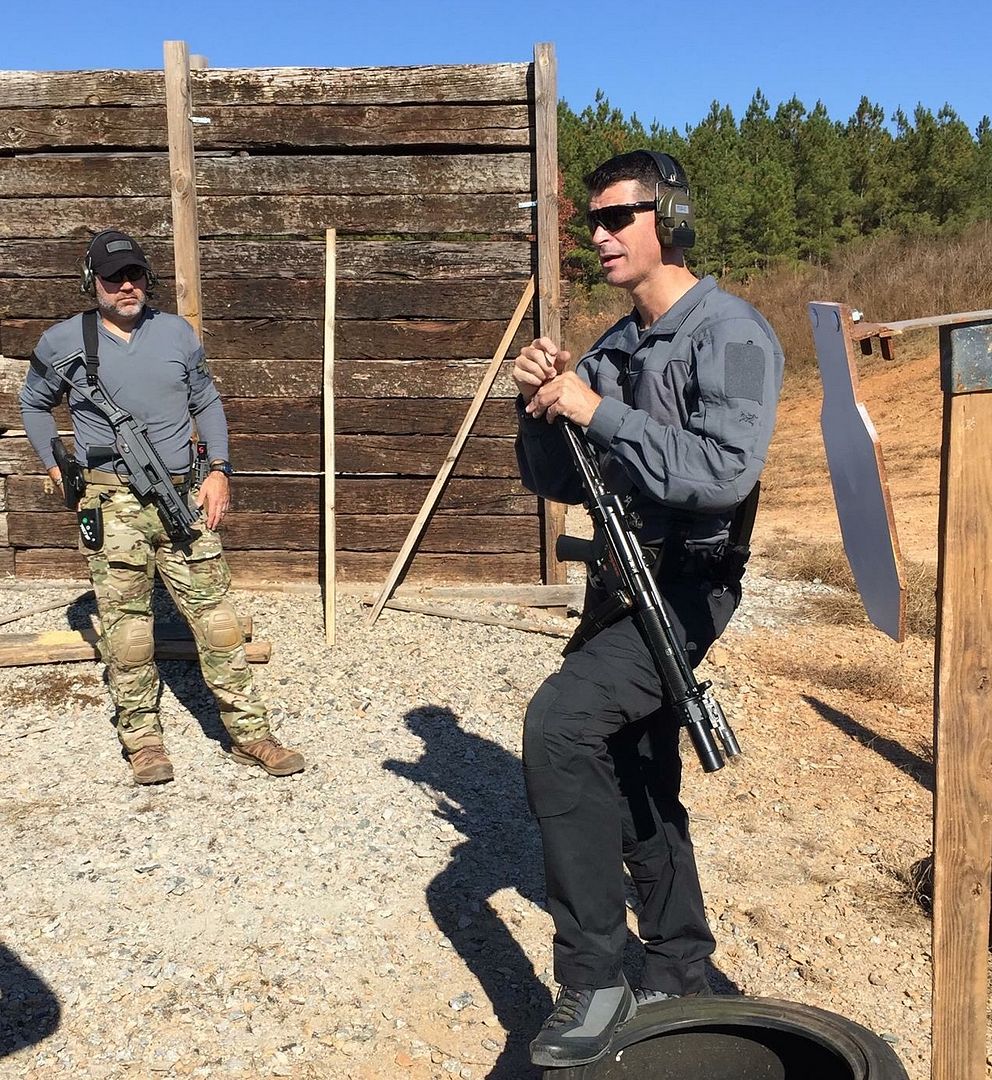 To build such an effective program, we rely on solid base in instructional design and a focus on the individual. Each student processes and assimilates information differently, and when introducing new concepts, often counter to hard-learned experience, being able to do so while connecting personally with each student in a manner that allows them to understand the "why" behind each topic, while keeping them comfortable, positive and motivated about rapid progression, is proudly one of the major strengths that Teufelshund Tactical brings to the game.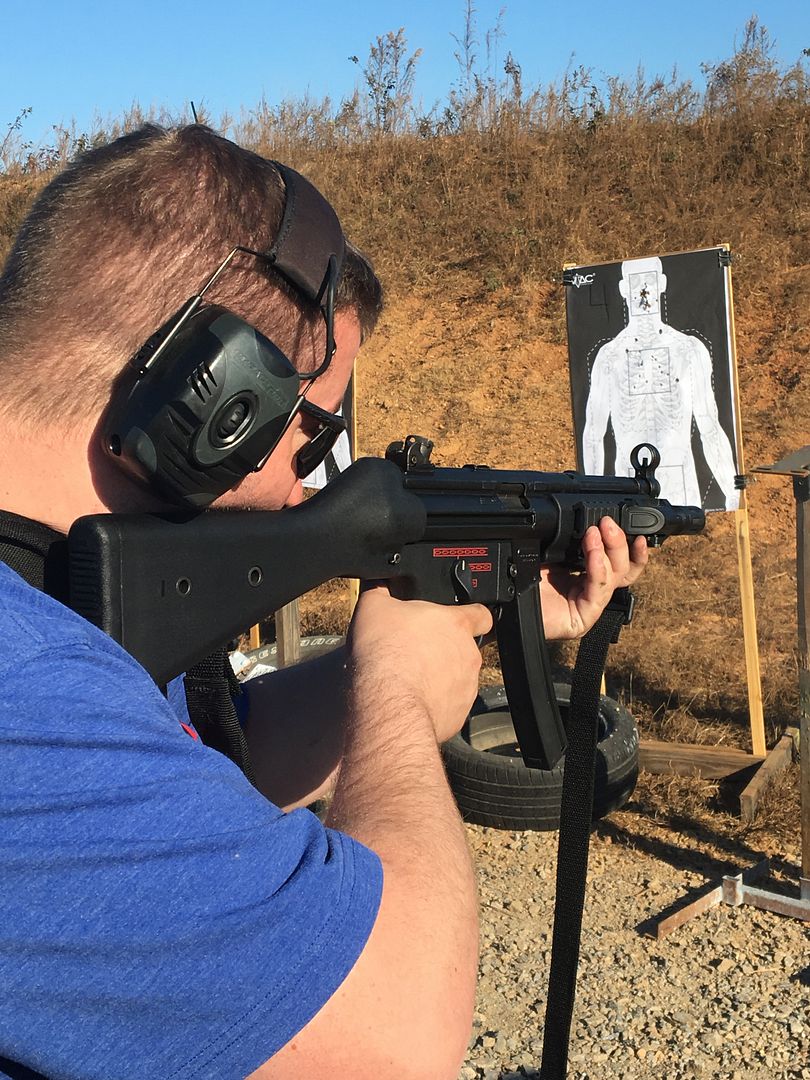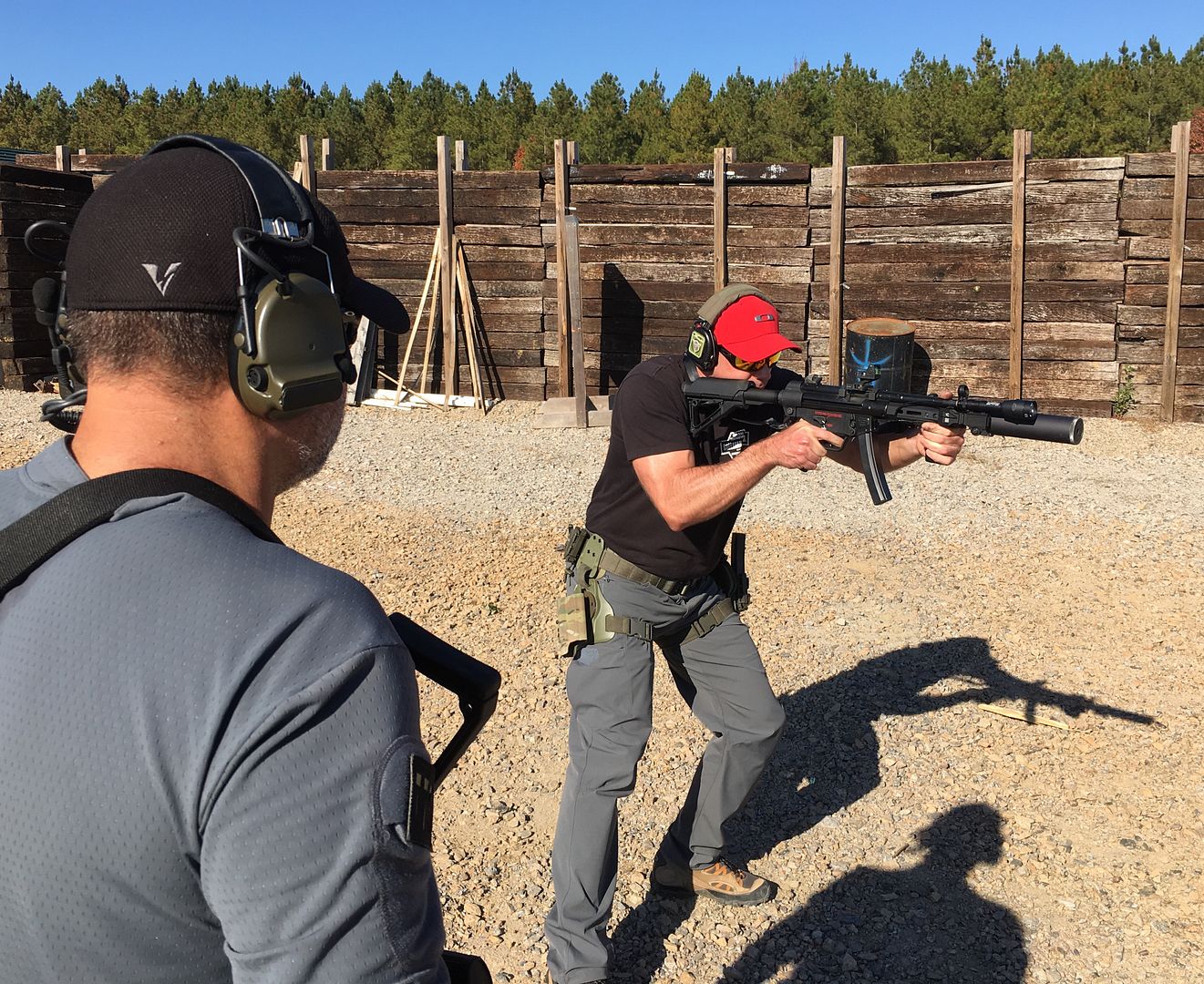 Through the day, pushing the students to "load faster", so we could get as many reps in on each drill, we progressed through a series of stacked drills. Each drill building upon the skills and foundation laid in the previous one, we quickly saw performance and proficiency grow on an equal level as everyone's confidence. Pushing through trust drills that confirmed a solid foundation, to rhythm drills that built speed and accuracy, to how to properly apply body mechanics and eyes into shooting, to reload drills, we then pulled everything together for a series of movement drills.
Video of Chase running the "Eyes Tracking Drill" with his Z5RS:
https://www.youtube.com/watch?v=dW65QauxN_A
Video of Cover/Reload Drill:
https://www.youtube.com/watch?v=g-Cp6Xqk6vQ
Finishing up the afternoon and using every bit of available sunlight left, we covered Vehicle Ambush Drills. Working in close contact with other students, everyone had the opportunity to complete multiple runs through both front and side ambushes, learning the how to fight your way out of a very difficult situation.
Video of Vehicle Ambush Demonstration:
https://www.youtube.com/watch?v=NB21E2hoMIE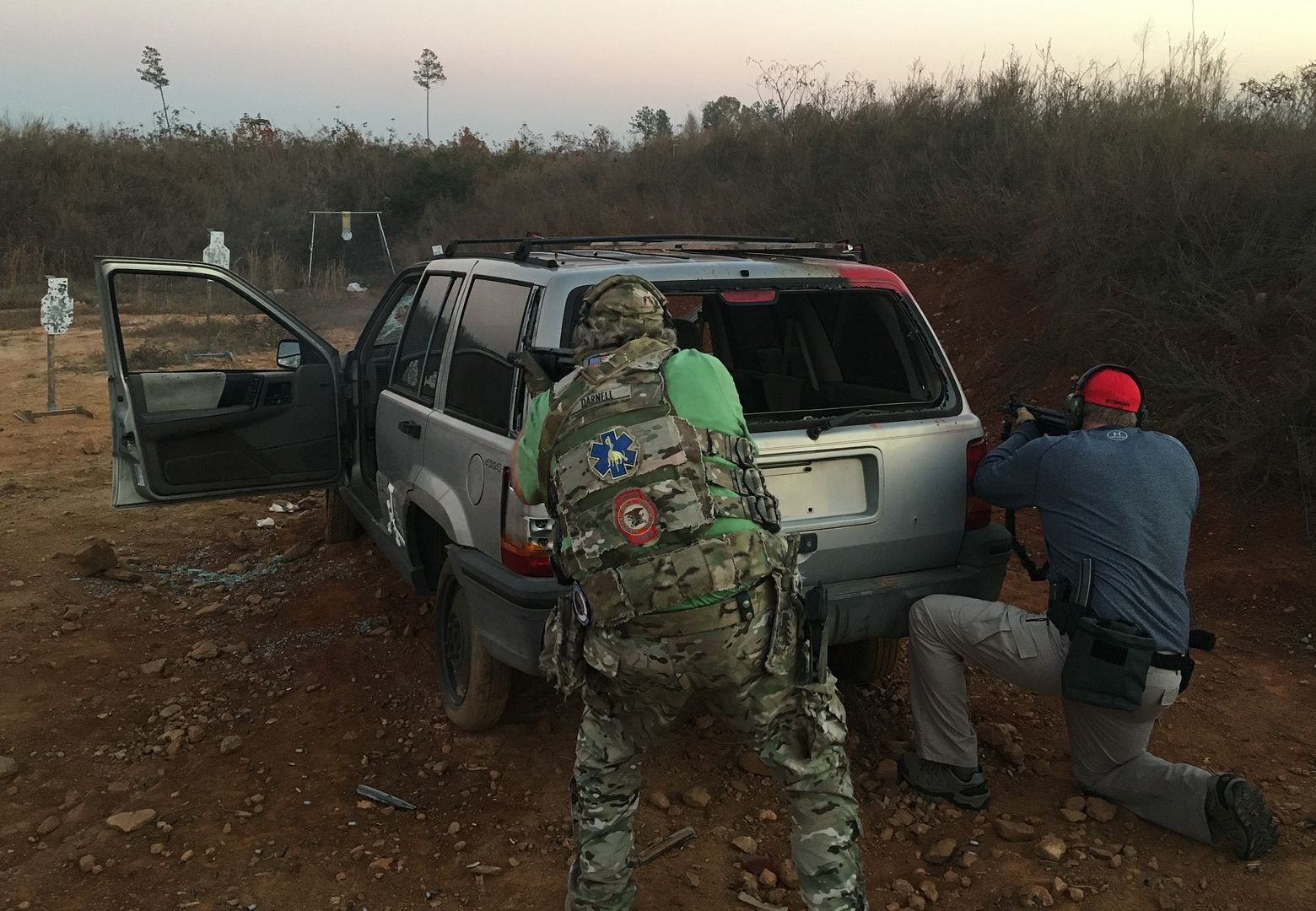 One of the highlights of this course is always the low light/no light training block, as not only is this training extremely valuable for real world application, but also because the large majority of people simply don't have the opportunity to conduct such training. Even worse, much of what they think they know about shooting with and without lights is just plain wrong.
With a short block of "classroom instruction", we conducted a series of handheld light drills with the pistol, then pistol mounted weapon lights and finally SMG mounted weapon lights and transition drills.
Next, we completed a series of movement drills, incorporating barricades and paper and steel targets. Like during the day, the focus was on performing each task correctly, while increasing speed and accuracy. Then, when the individual night drills, were completed, we moved back over to the next range bay and paired up to conduct night front and side ambush drills.
The repetitions we had put in on the team vehicle ambush drills during the day, and the low light/no light foundational work we had just completed resulted in incredibly solid "shooting, moving and communicating", from a group of guys who had never worked together in this type of training before.
Video of Sean and Al running the Night Vehicle Ambush (side):
https://www.youtube.com/watch?v=ntNBde2zns4
To begin Day Two, we ran through a few of our foundational drills form the previous day, so as to "warm up" and then moved into malfunction clearances and transition drills. Then, speeding up by slowing down, we focused on embracing the "Slow is Smooth and Smooth is Fast" mantra. In short order, everyone cut their times to complete drills in half and then in half again. Then we covered a series of movement drills that, again, helped pull multiple skills together.
Video of Josh running the X Drill with his UMP:
https://www.youtube.com/watch?v=JEaq9bRMxCw
Though we worked hard at learning new techniques and improving skills, we also took time to answer questions and discuss gear issues. Finding out what works for you and what does not is always a great additional benefit of attending training. Getting exposure to some of the latest technology and products is another. We're pleased to be supported by some of the best companies in the firearms community and getting to share these products and information with others is a reward in itself.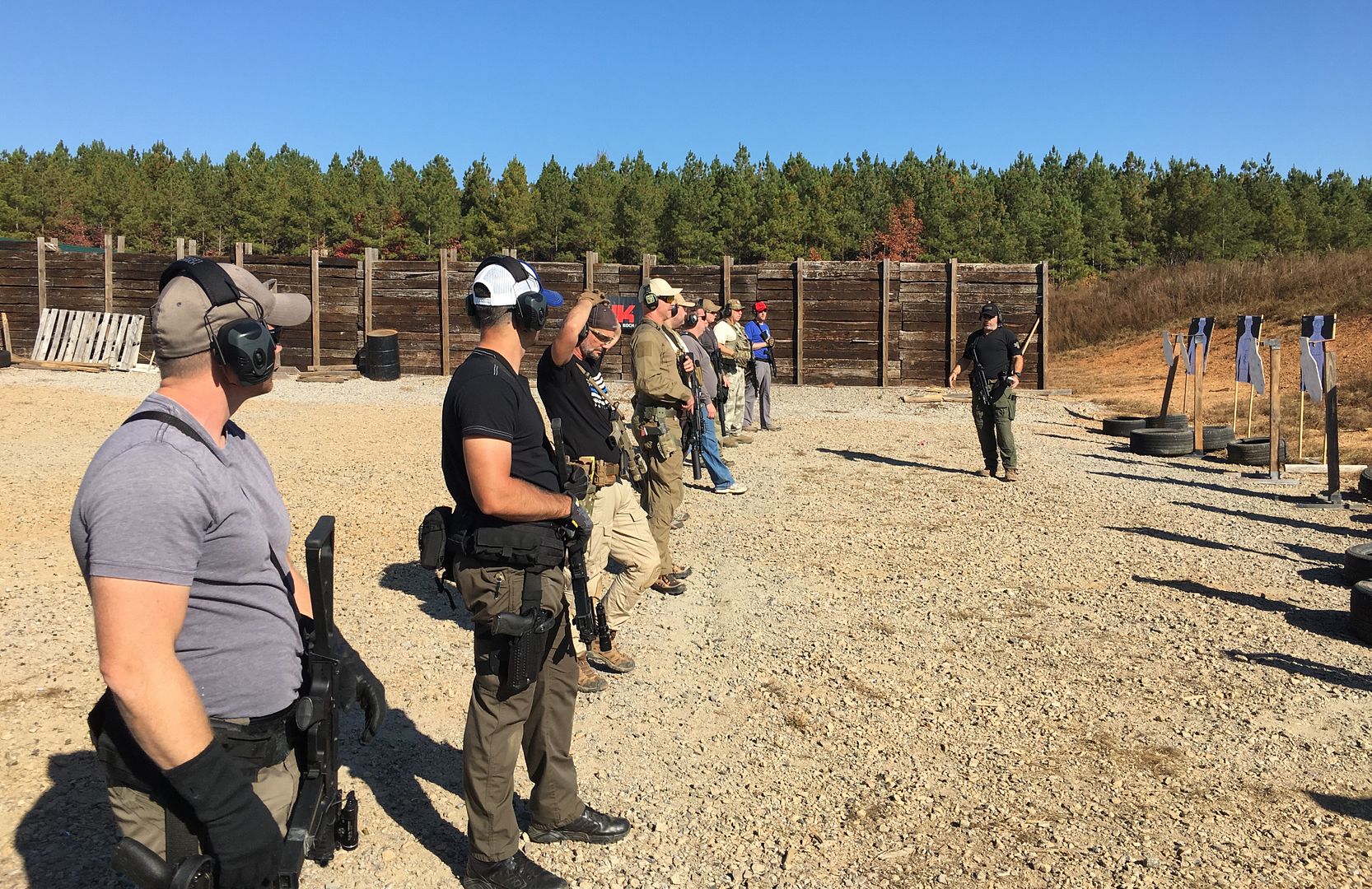 Our CET or "the humbler" followed, a great drill to challenge each student with in order to put everything learned during the day together. Running this drill "cold" is always challenging, but attempting to run it under time and clean is a great motivation for each of us.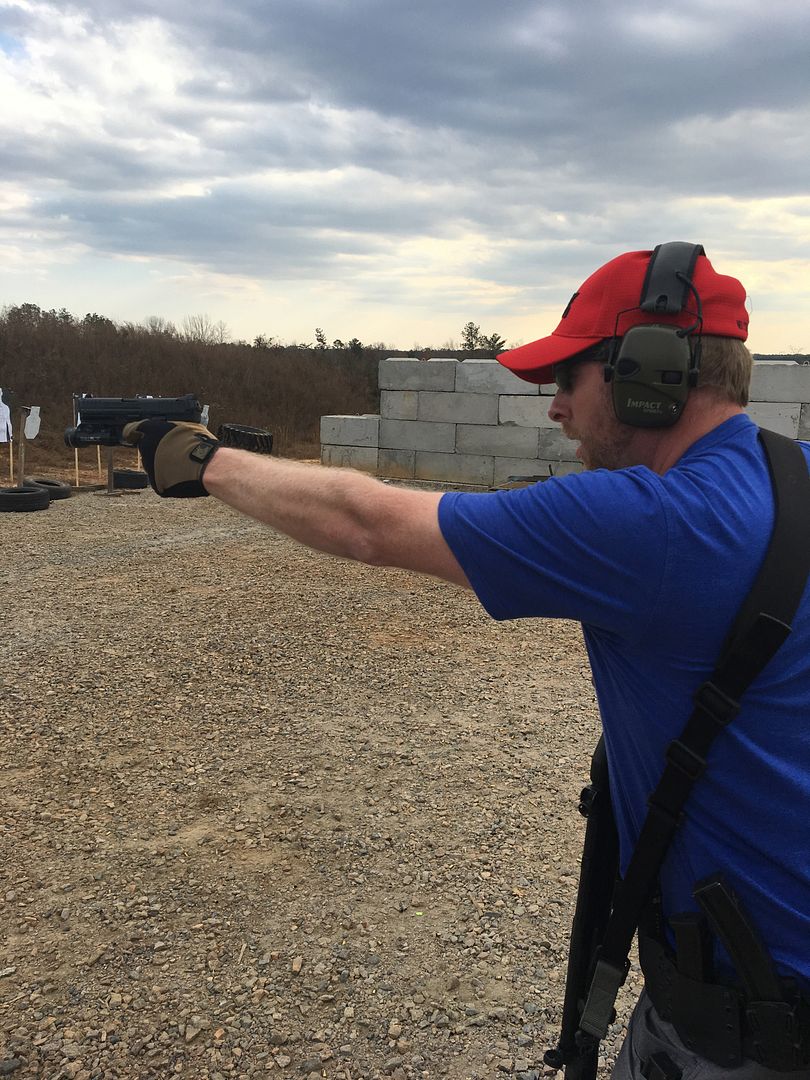 Just like we do at the end of each day, we wrapped up the course by again conducting a debrief. This allows us to gauge our success at helping each student accomplish the goals they came into this course with, while helping them set new ones to knock down. It also helps us, through the presentation of "sustains and improves", focus on continuous process improvement, so future courses will be even better.
We continue to be overwhelmingly humbled to have this opportunity; to share this knowledge and training with such a dedicated group of friends. Coming back again and again for more of what we're providing, shows us that we're on the right track, while motivating us to continue to make future courses even more efficient and productive.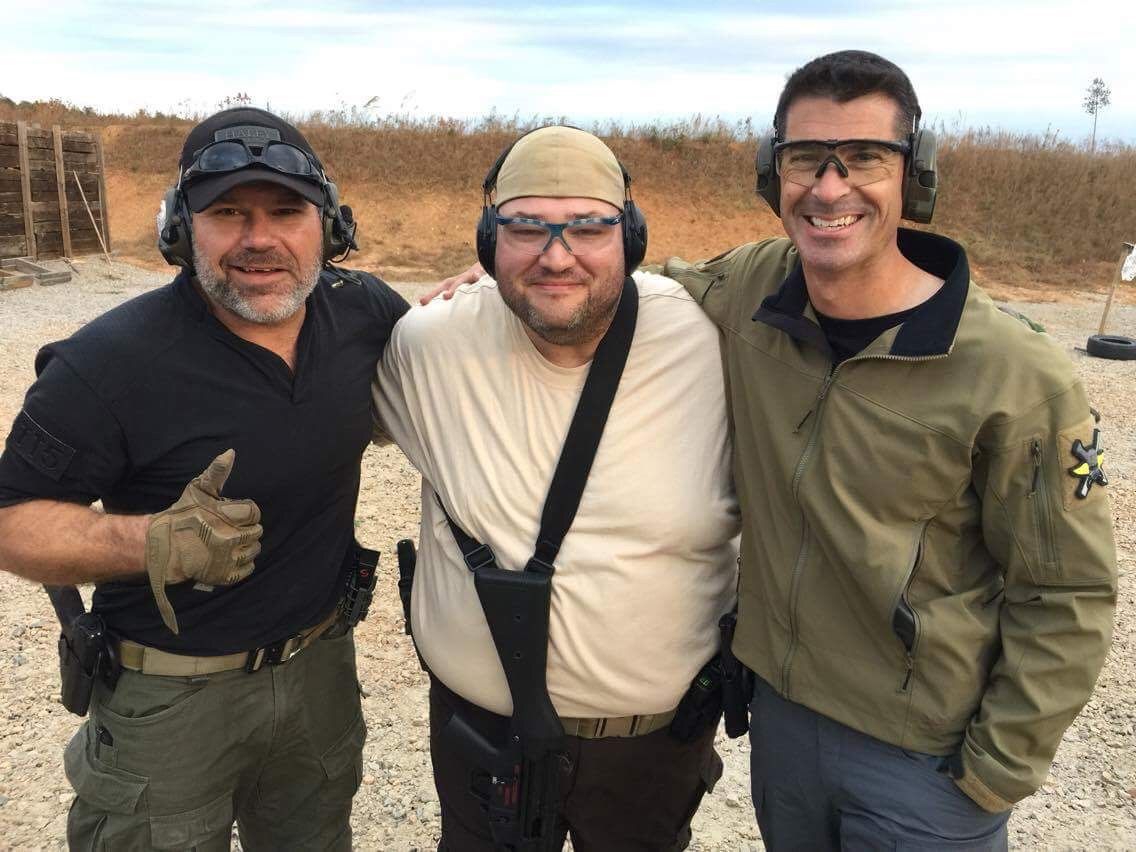 For those of you who were there to make this training so rewarding, we challenge you to keep pushing yourselves with the examples we provided and look forward to seeing you again next year. And for those of you who are reading this After Action Report and wanting to have a similar experience, I encourage you to take the time to research the many excellent training opportunities that exist and then make the commitment in the new year to get out there and push yourself and your H&Ks too. If you want to train with us, the first half of our training schedule will be posted shortly.