Last weekend marked another successful set of training courses for Teufelshund Tactical. As always, I've created this After Action Report to serve as a reference for those who attended the training and exposure of this excellent opportunity for those who did not.
Once again, we were pleased to be able to conduct our training at Frontline Defense in Warrenton, NC. As always, Paul and his staff were incredibly accommodating, allowing us to all the access and support we needed to conduct these courses. Though we worked almost completely from two of the 25 meter bays, Frontline Defense also has a several long range sections, including a 1,000 yard range. If you're looking for a range that allows you to take your shooting farther, check out Frontline Defense:
Pistol, Rifle, & Shotgun Outdoor Shooting Range Warrenton NCFrontline Defense | Firearms Training Center & Range
We began our three days at Frontline on Friday morning with our Pistol Operator Course. We normally provide a basic level course and then a follow-on advanced program. This time though, since we had returning students, who had already attended our basic course and one new student who was already a proficient shooter, we modified our training to cut out the classroom portion, took our discussion to the flat range and focused immediately on the range work. Incorporating cardboard and steel target stands and a series of different paper targets, we began by reestablishing the fundamentals and rebuilding each student's shooting from there. In this way, we are able to clear out any previous experience, good and bad (though we're mainly concerned with bad), and basically press "reset".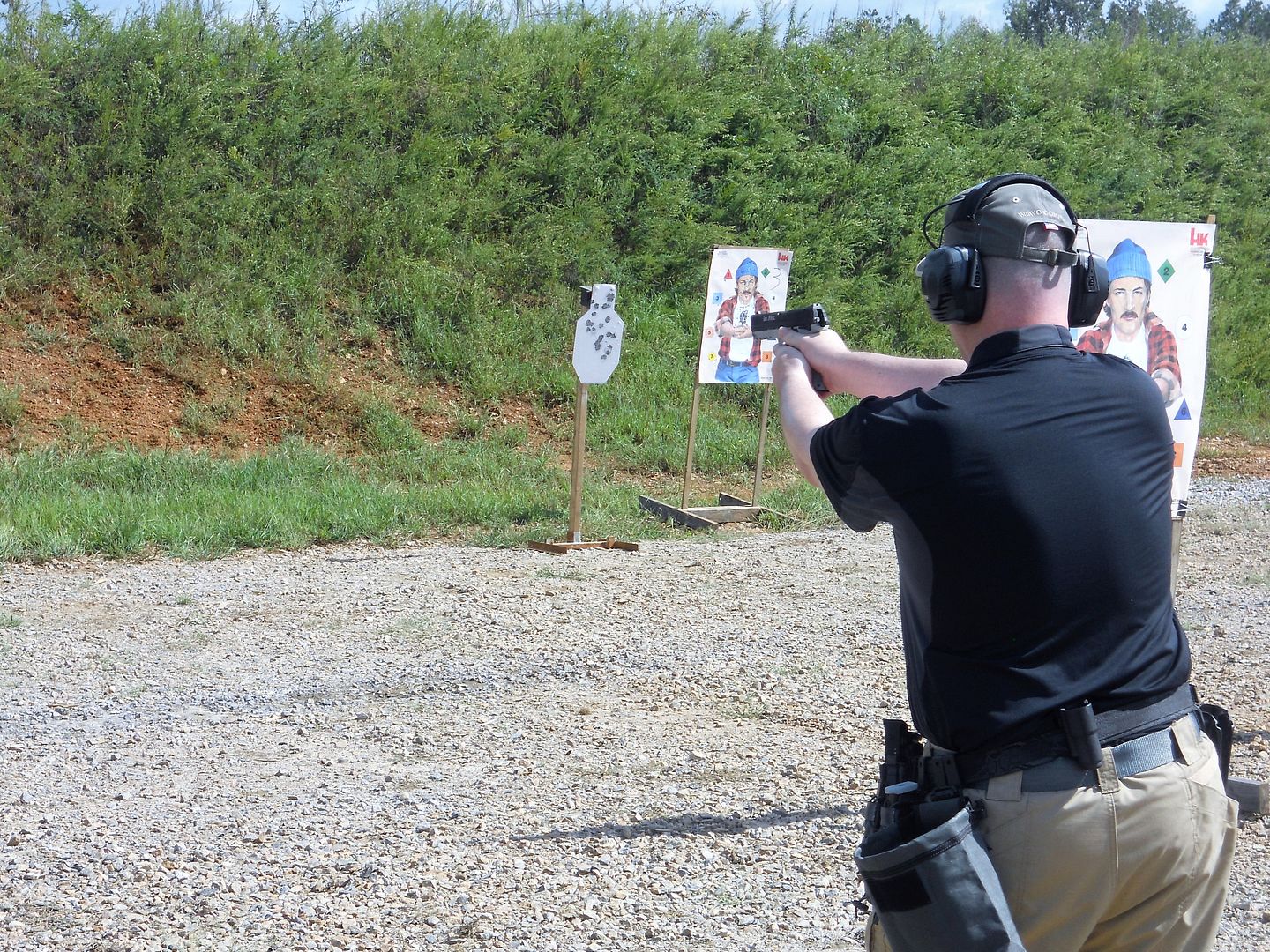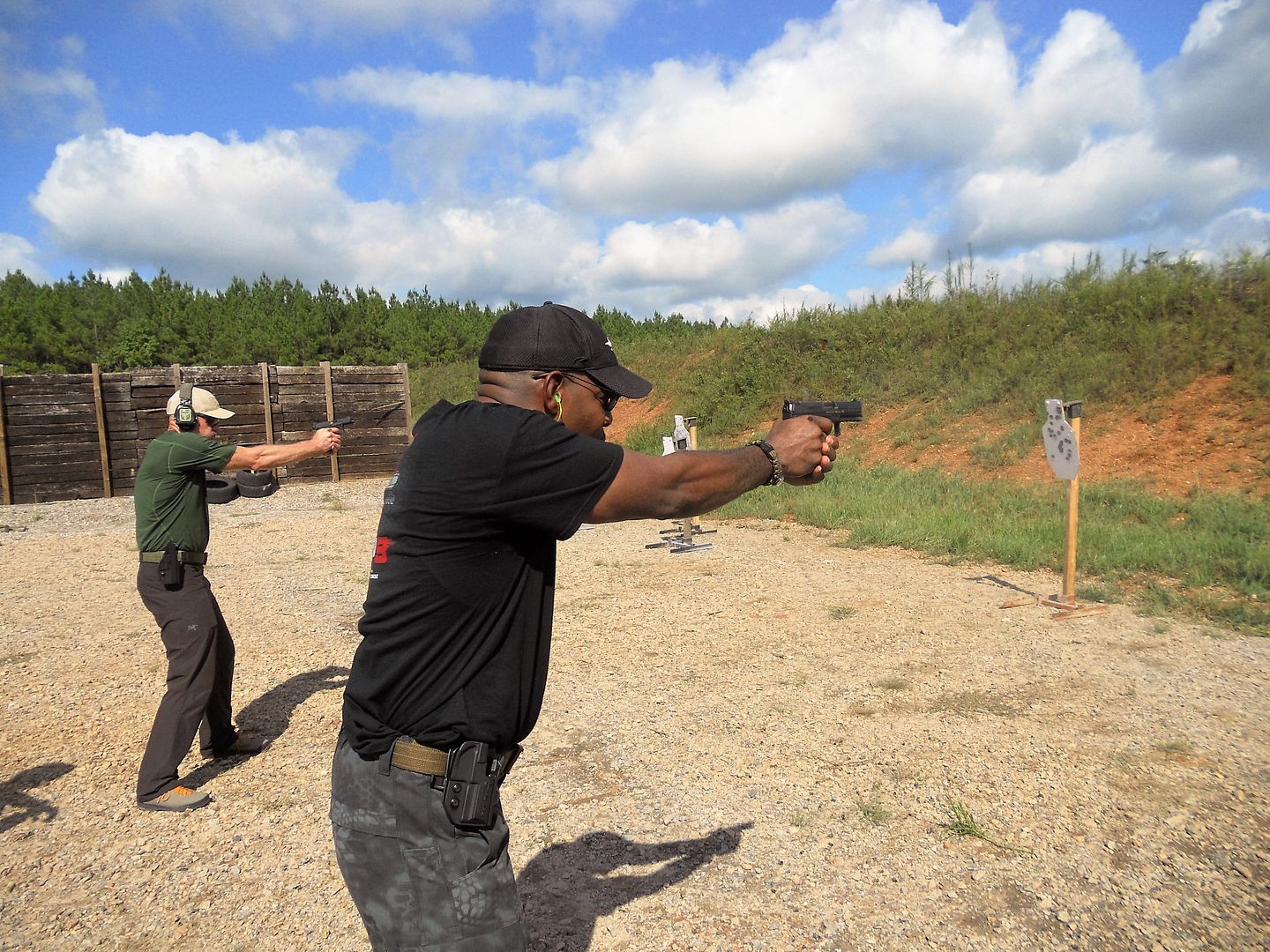 From the series of close range foundational and skill progression drills, we progressed into reload, malfunction and movement drills. Timed performance drills were conducted to place a little bit of "buzzer-induced" stress and allow the students to display their great gains in proficiency. Later, we added in a selection of vehicle drills. Once we had completed these and a specific set of drills during the day, we took a break and waited for night to fall. Then, after a period of instruction and practical application on low light/no light operations, we performed these same drills and vehicle work incorporating hand-held and weapon-mounted lights. This is always one of my favorite parts of the training, as I get to see the excitement and impressive proficiency at working through a skill set they most often have never had the opportunity to be exposed to before.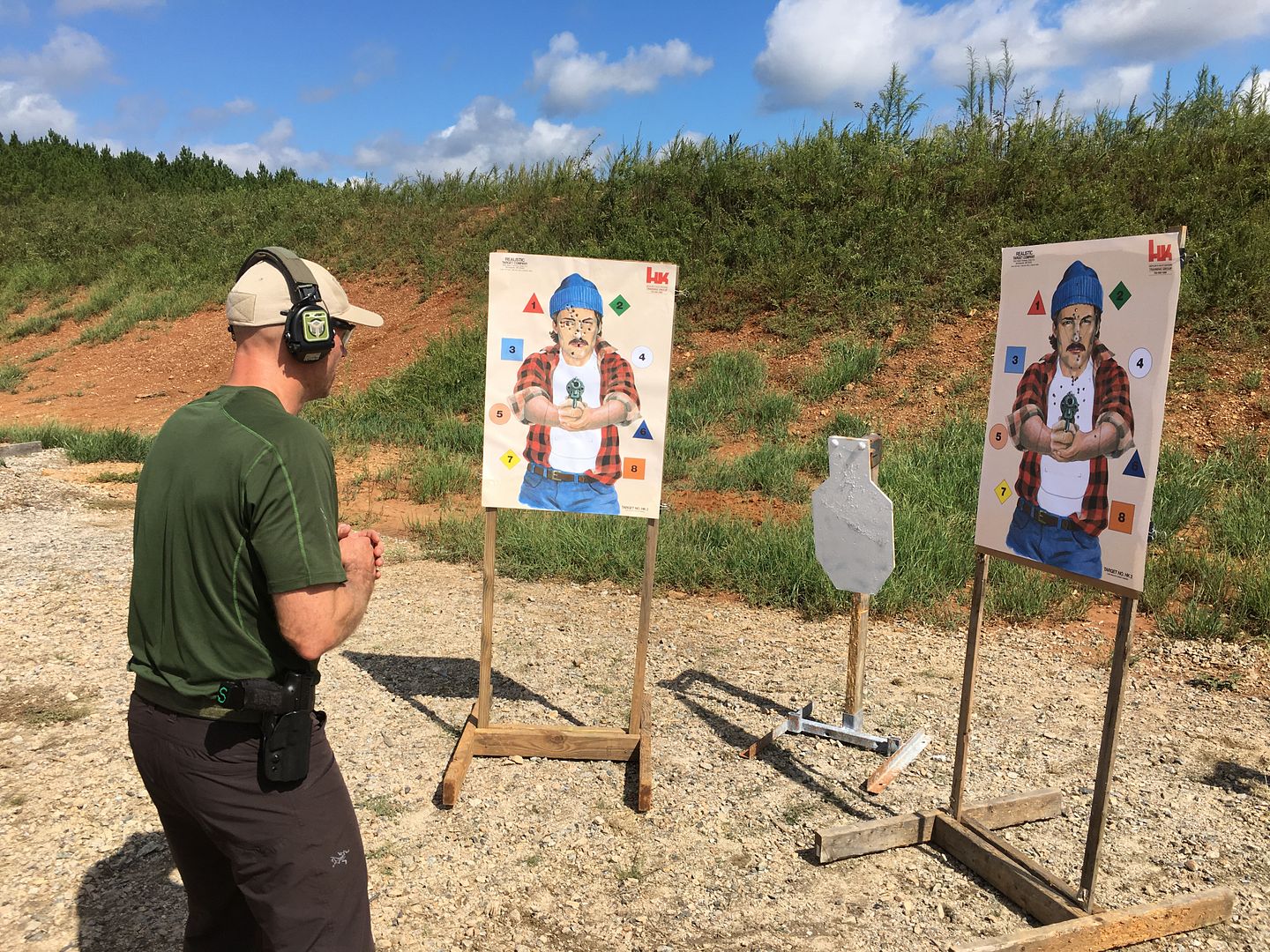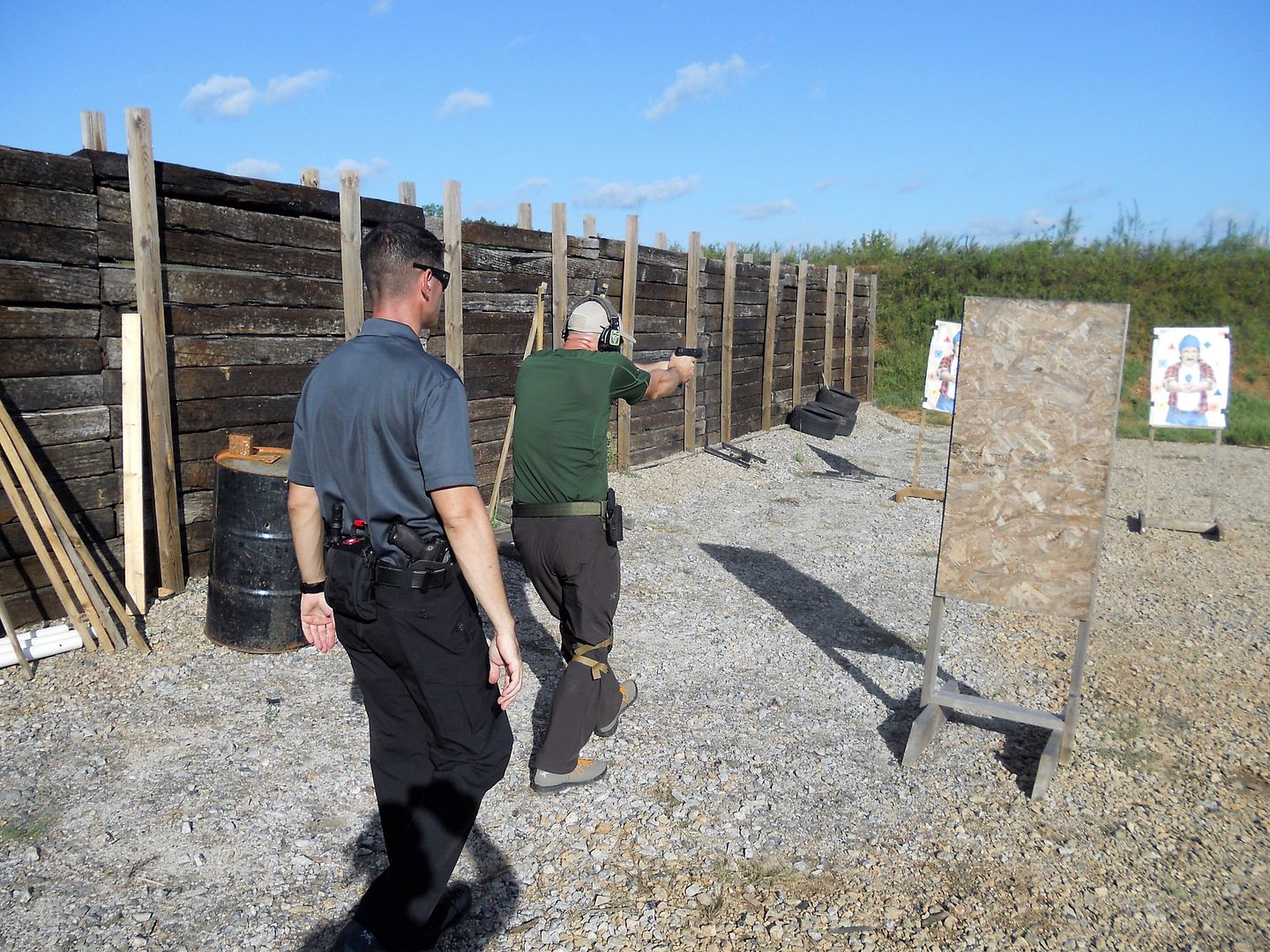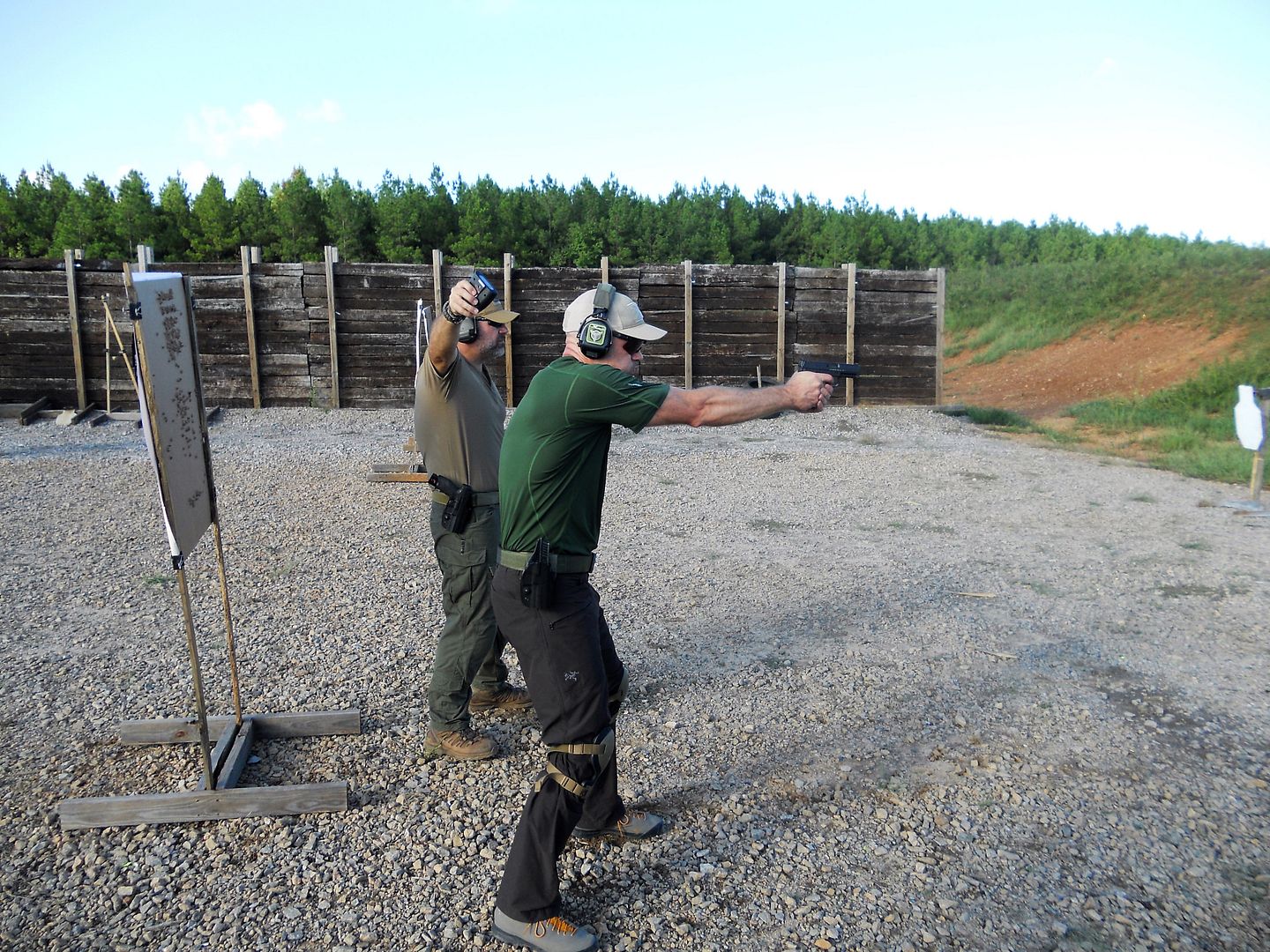 Here are some photos form our long distance "walk back drill":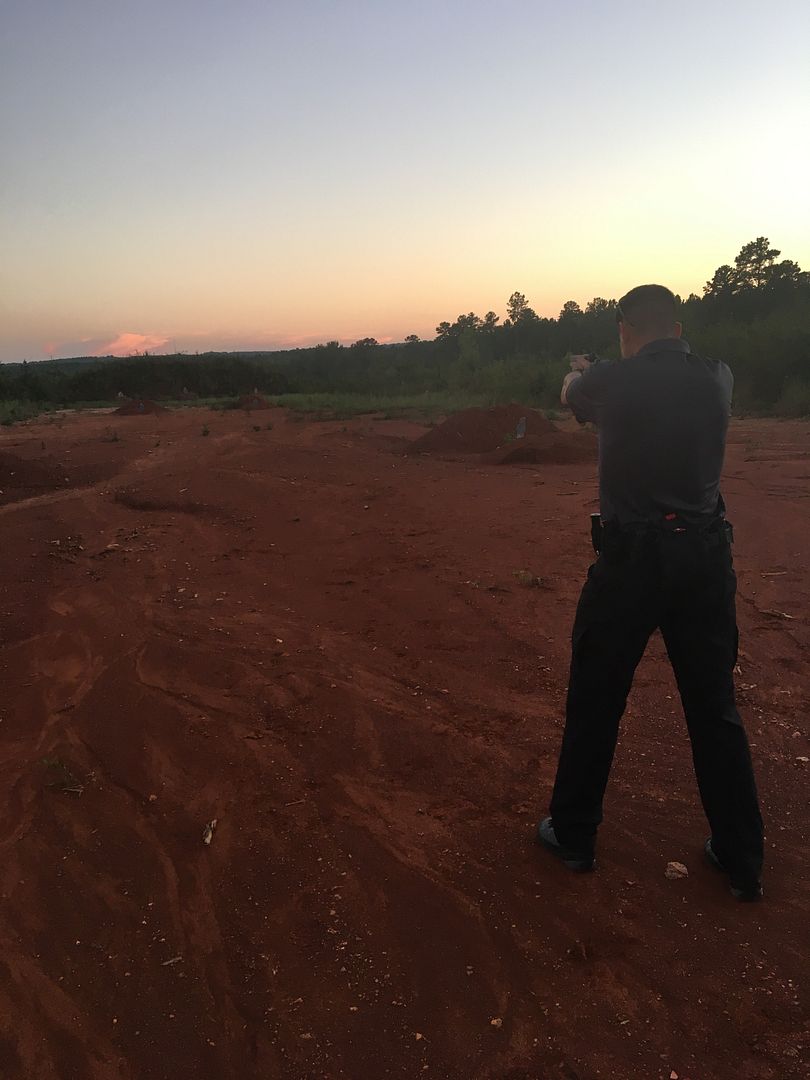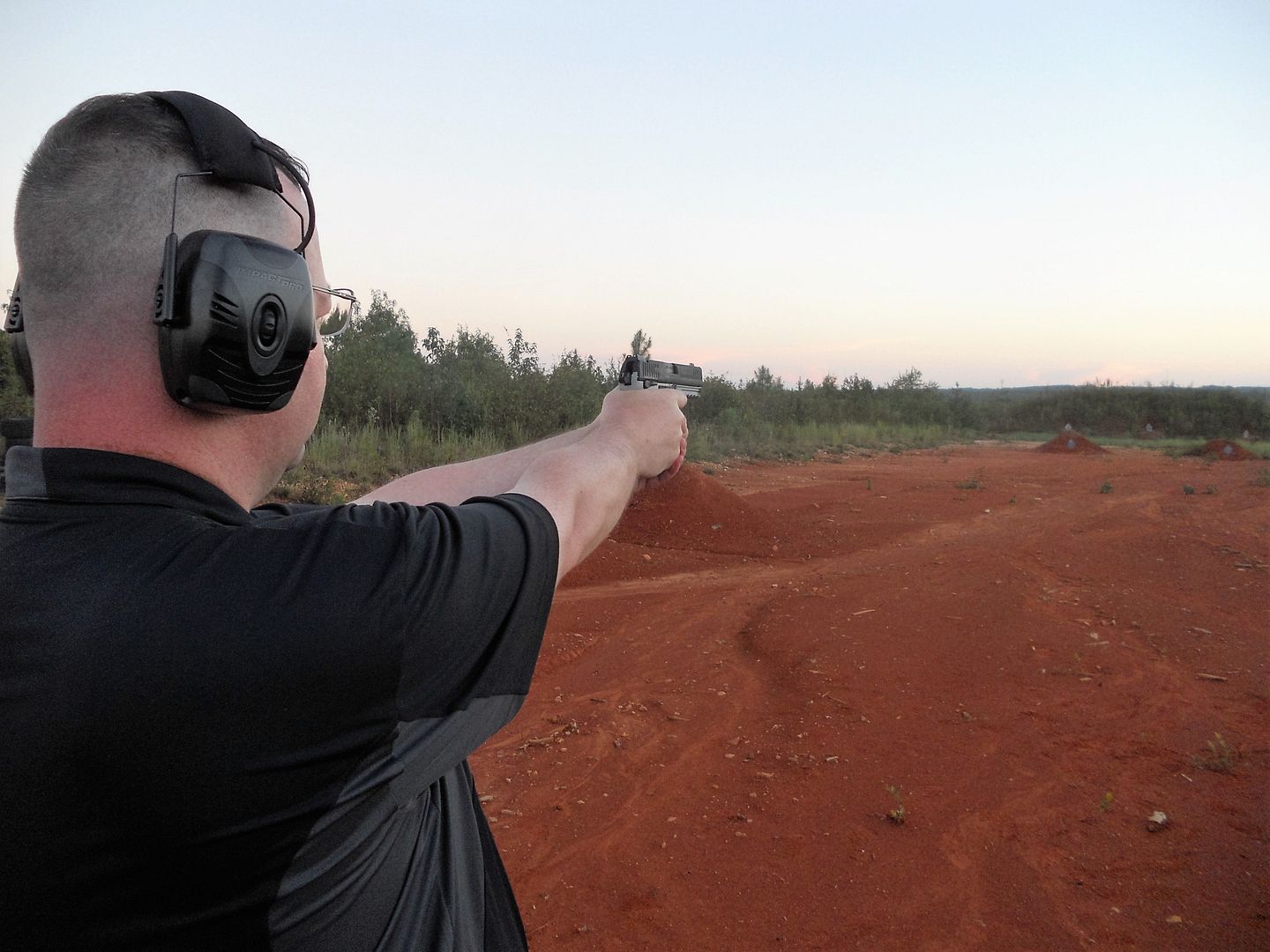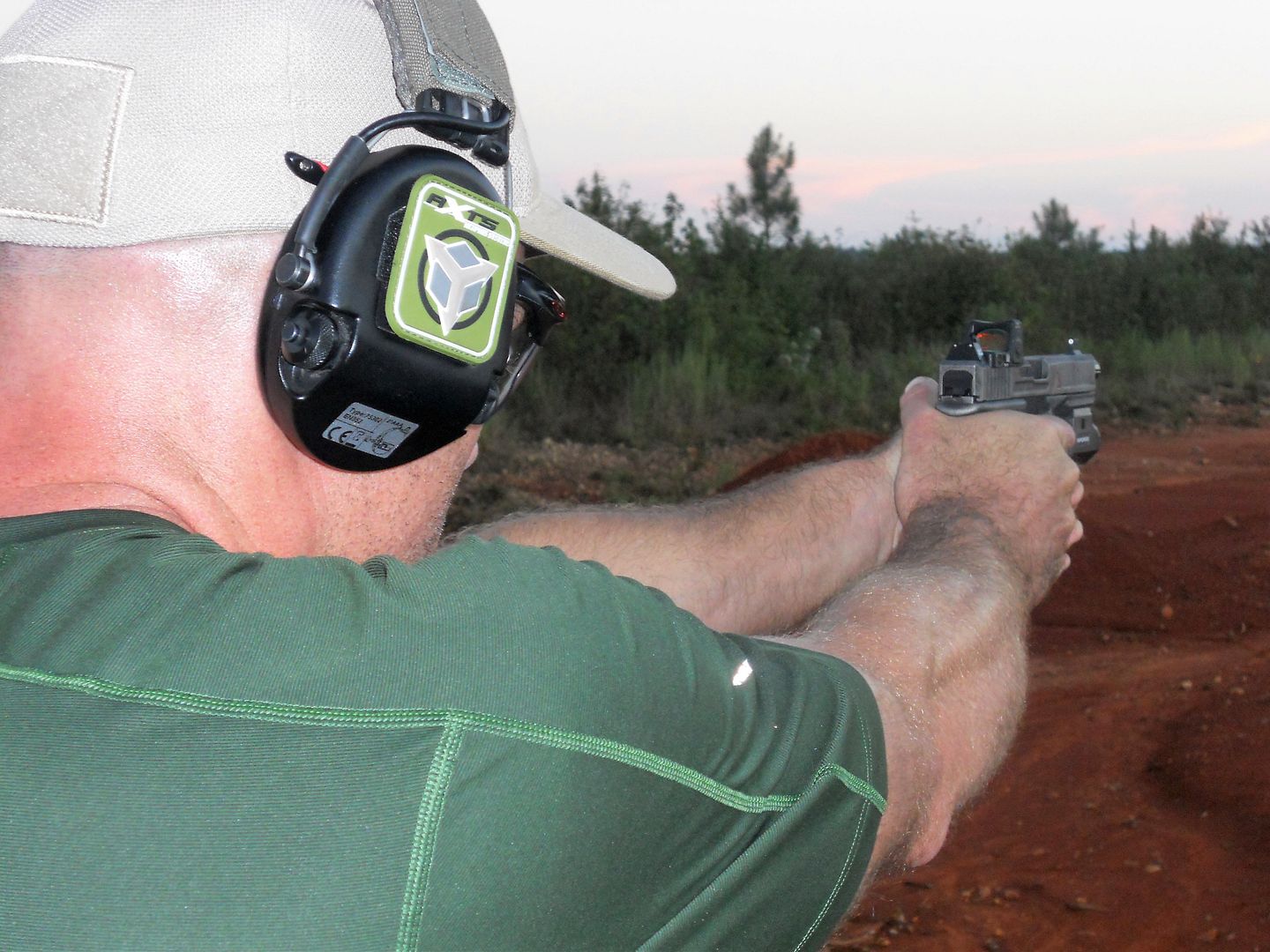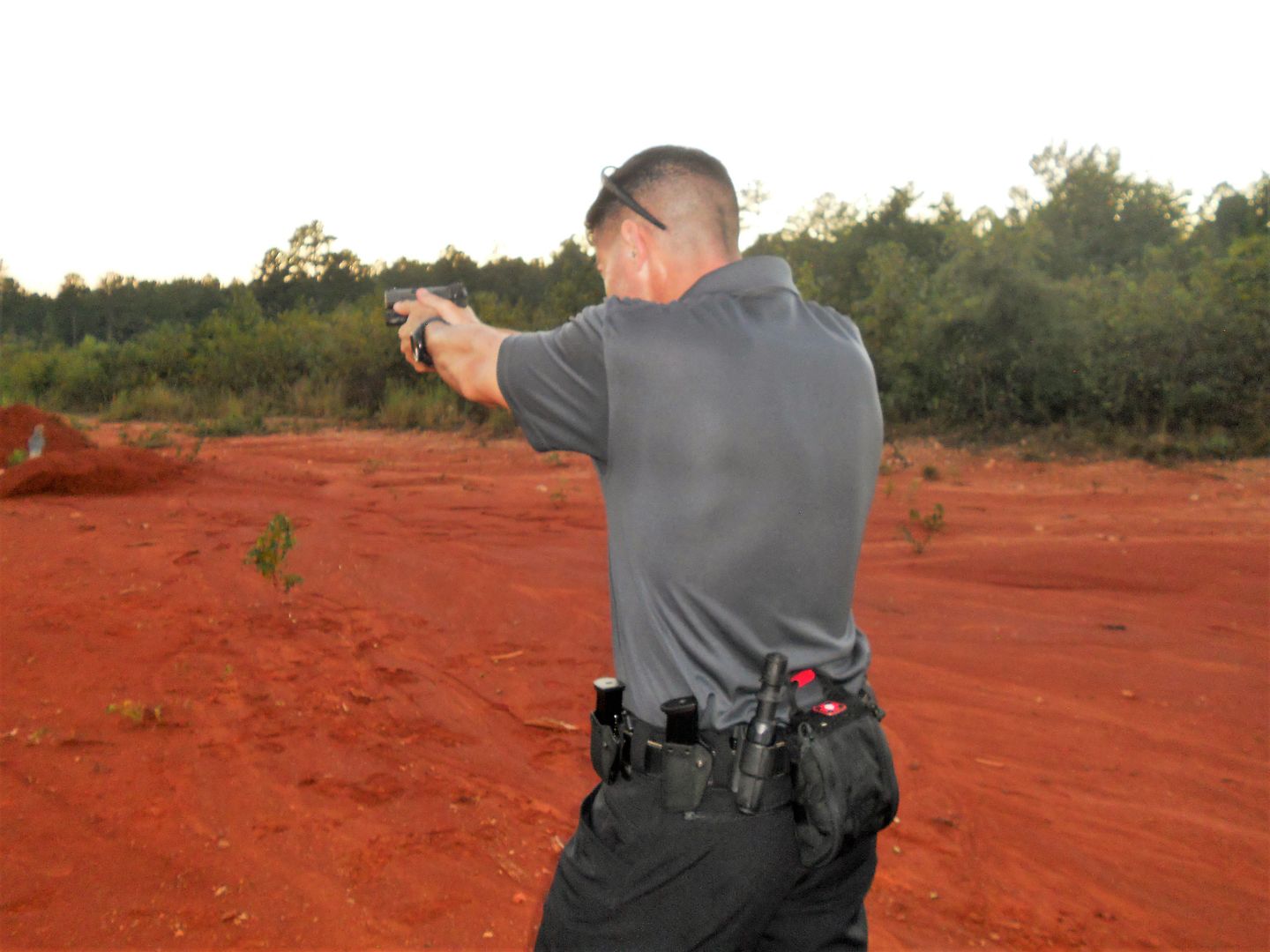 Night shooting: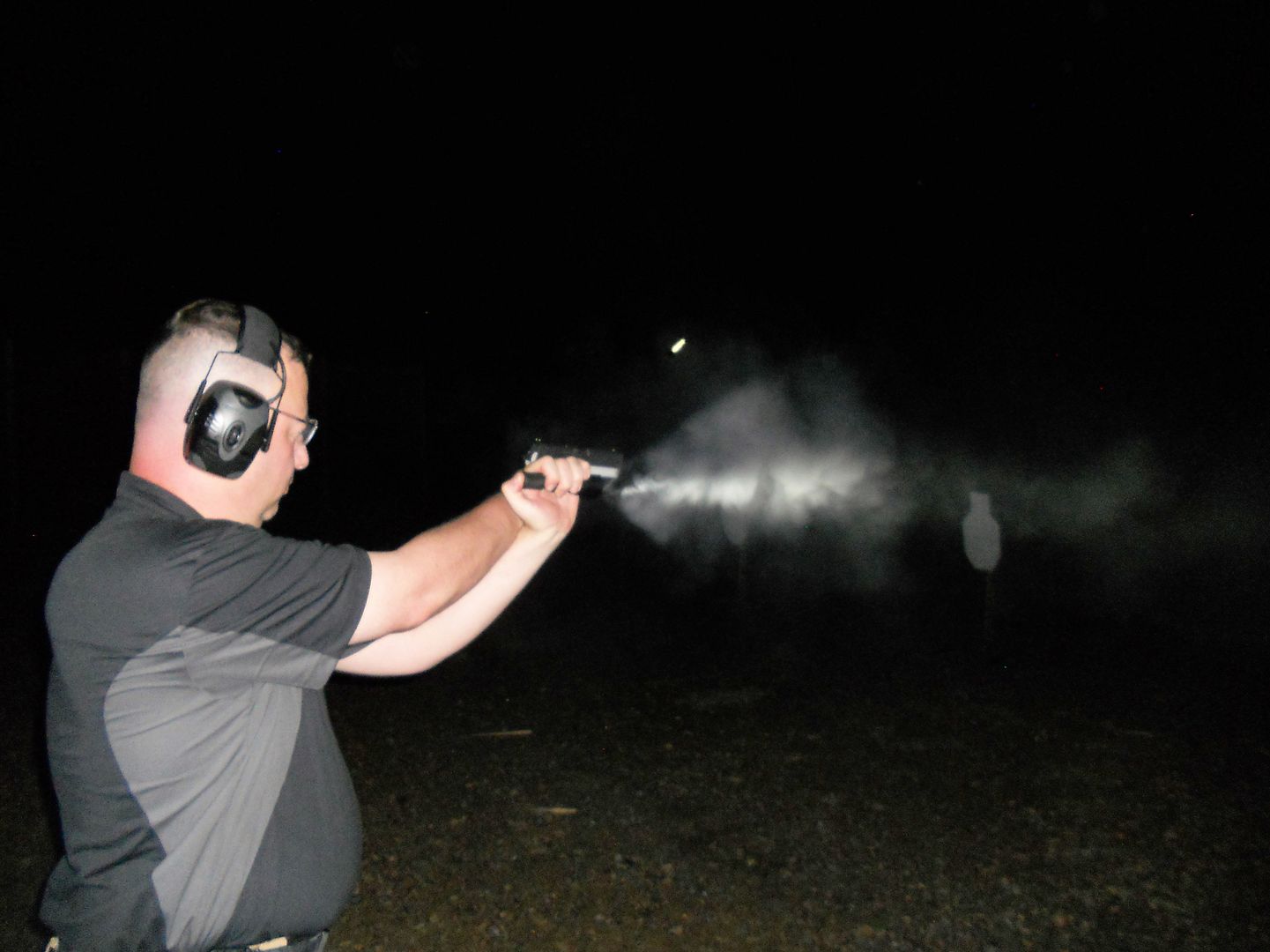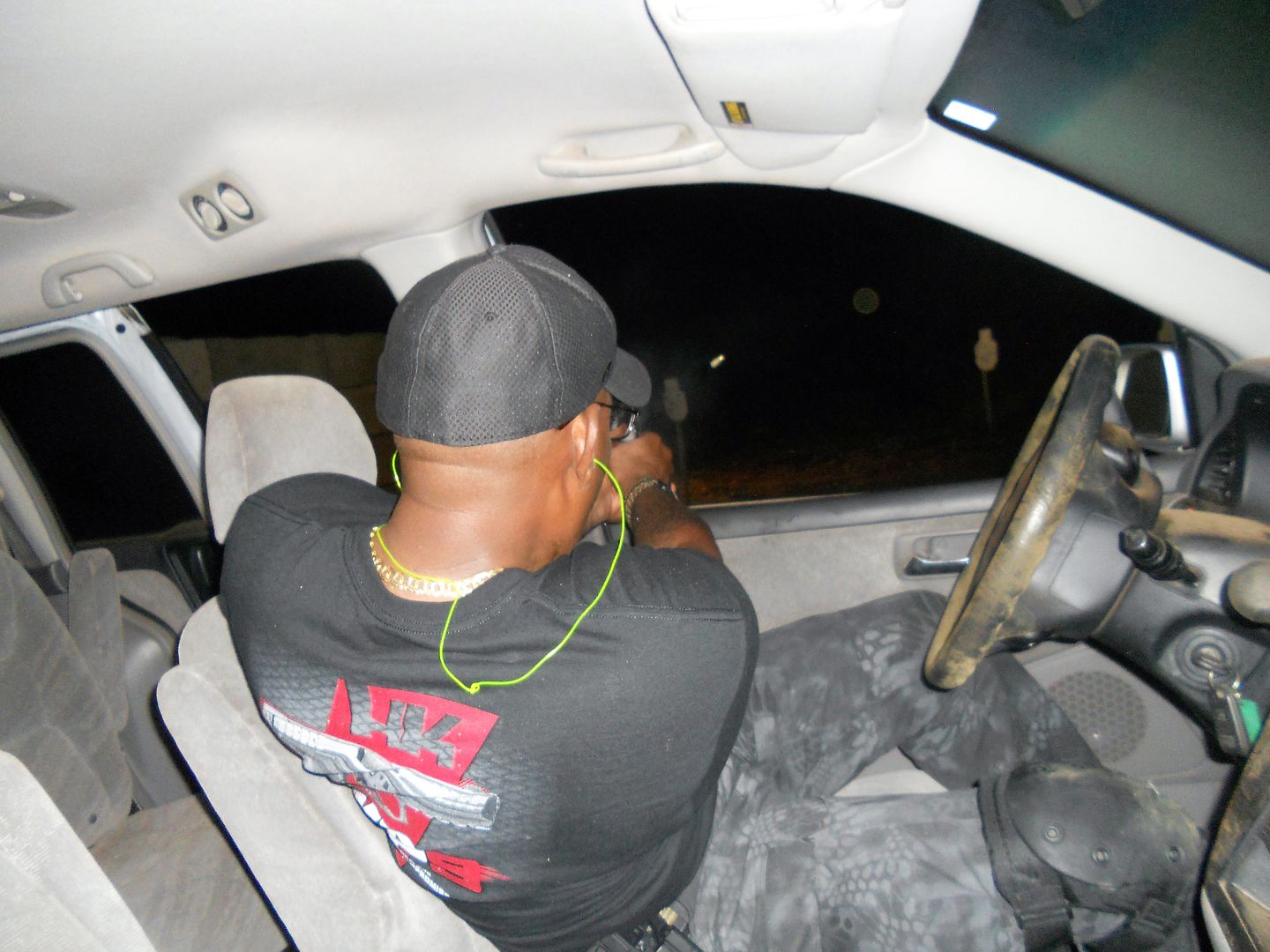 On day two, we transitioned to the MP5 and UMP Operator Course. Originally scheduled as a Basic MP5 Operator Course, all the guys coming in had previously attended that course at least once, so we offered up the opportunity to remove the classroom instruction, extend the timeline and expand the training to cover both night training and a period of more focused attention on the second day to run drills specifically designed to bring speed, accuracy, efficiency and proficiency together.
We began, as we had with the pistol course, with a similar series of close range skill progression drills. Next came malfunction, transition, movement and team drills. Then we progressed on to our vehicle drills. And when night fell again, we pushed ourselves and our weapon mounted lights to perform a series of drills learned during the day, once again at night. As before, supervising the night team drill portion of the training was the highlight of the day for me.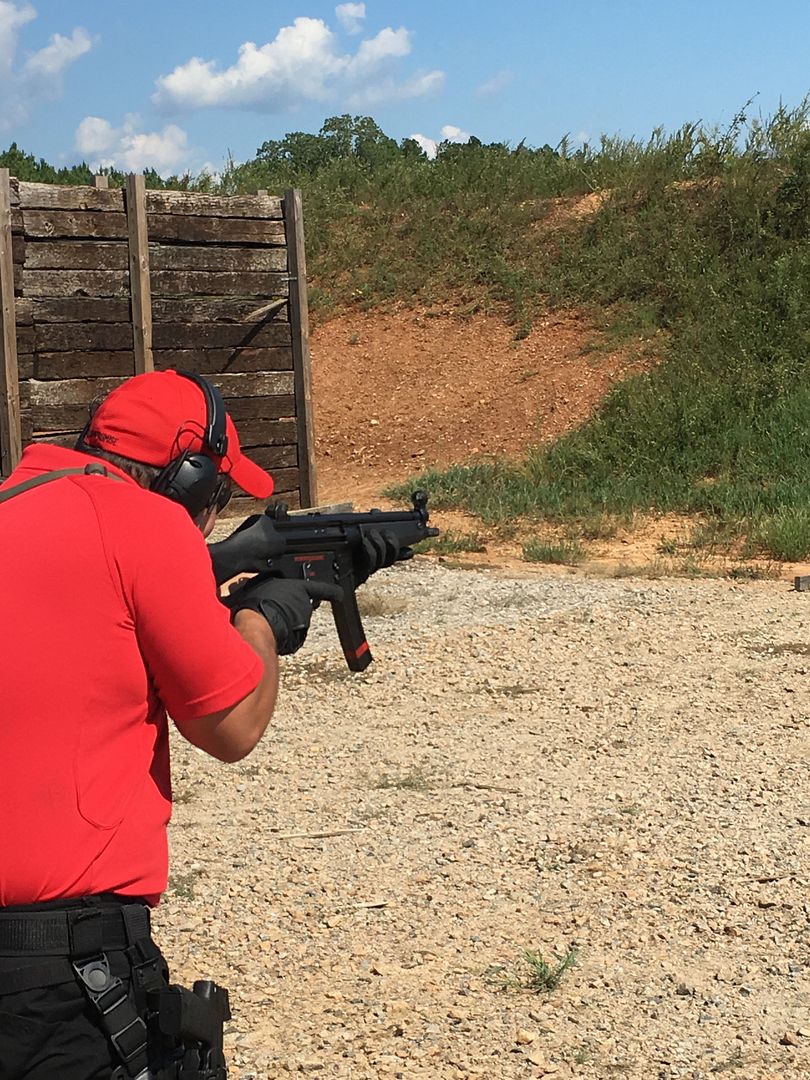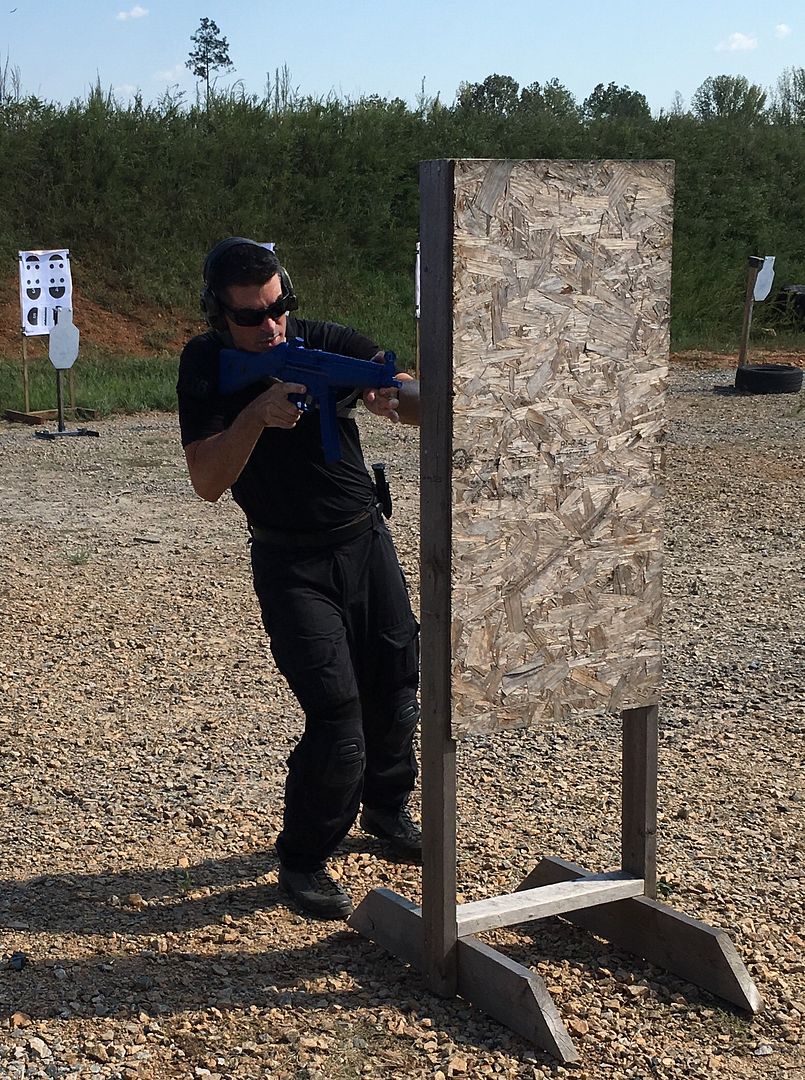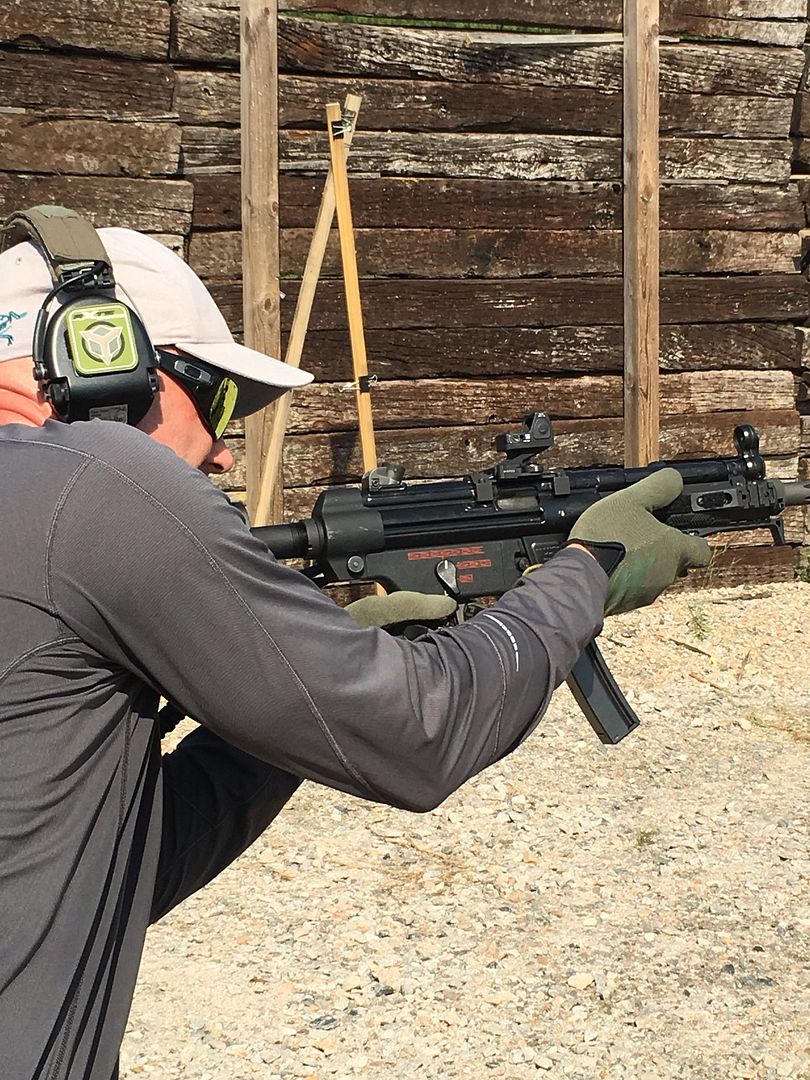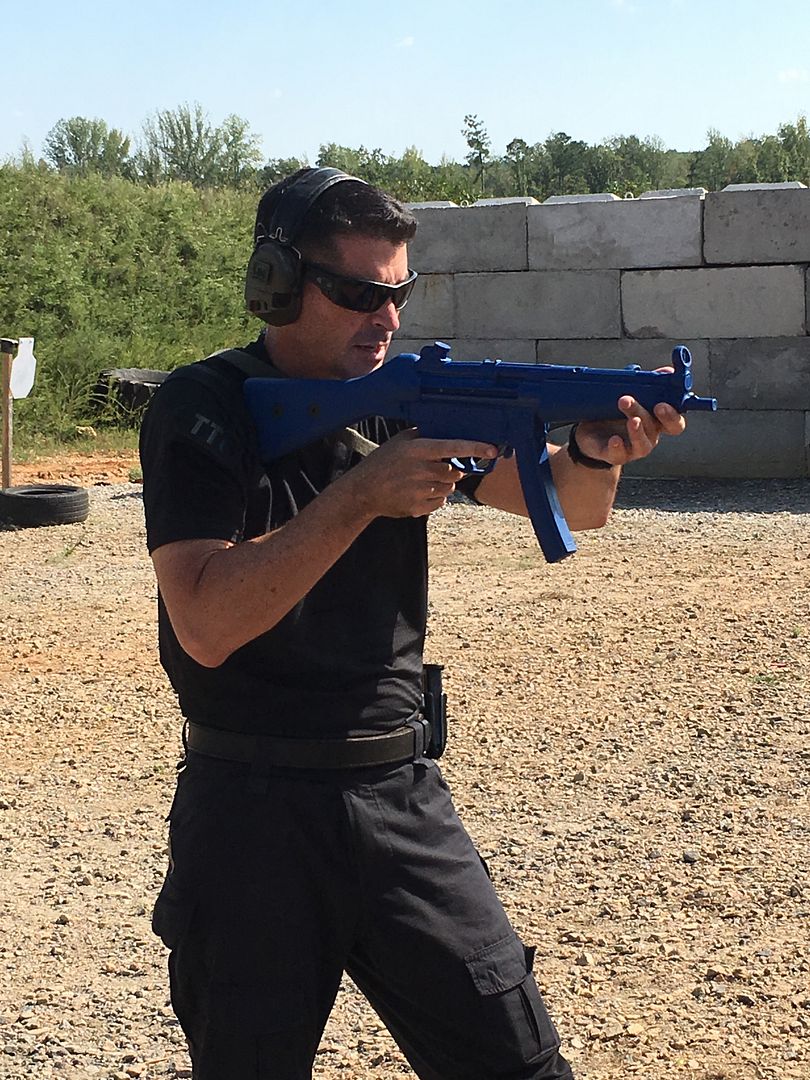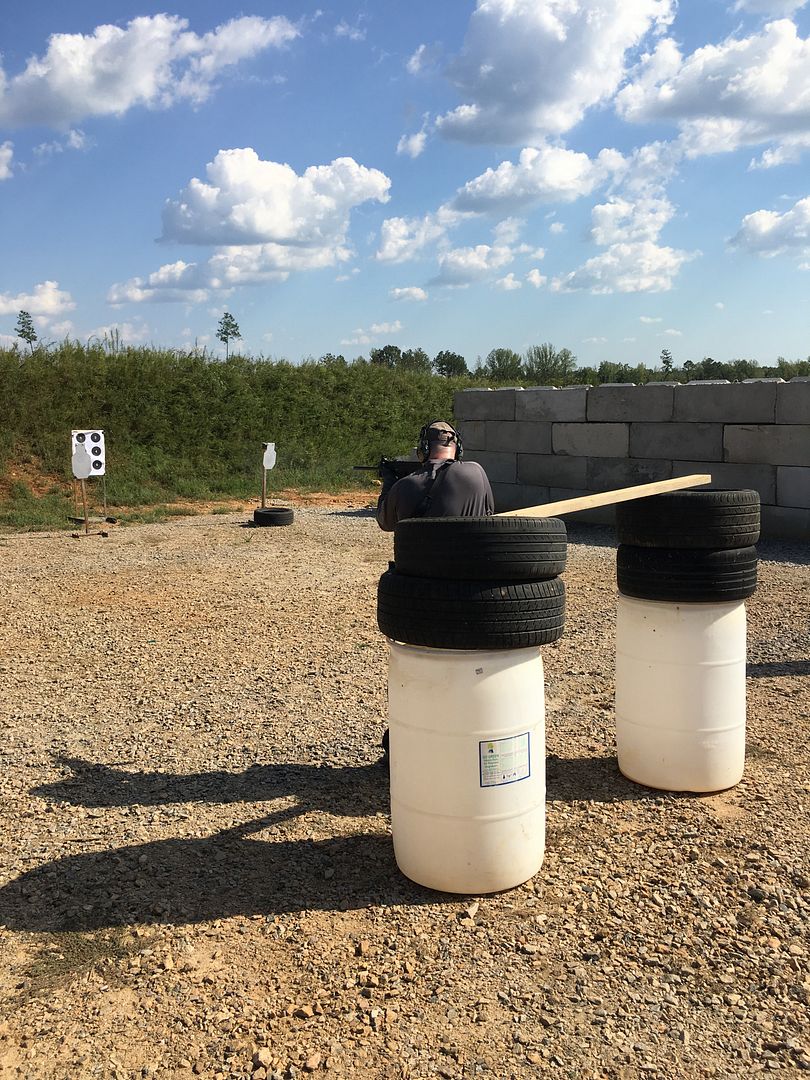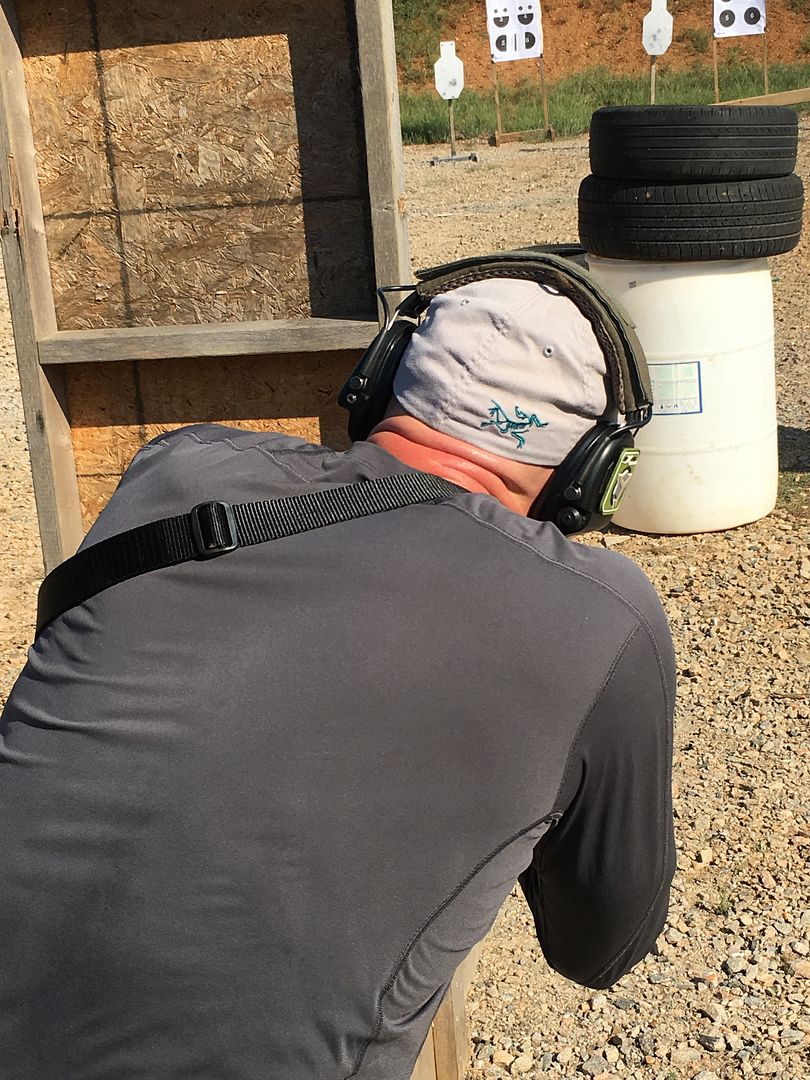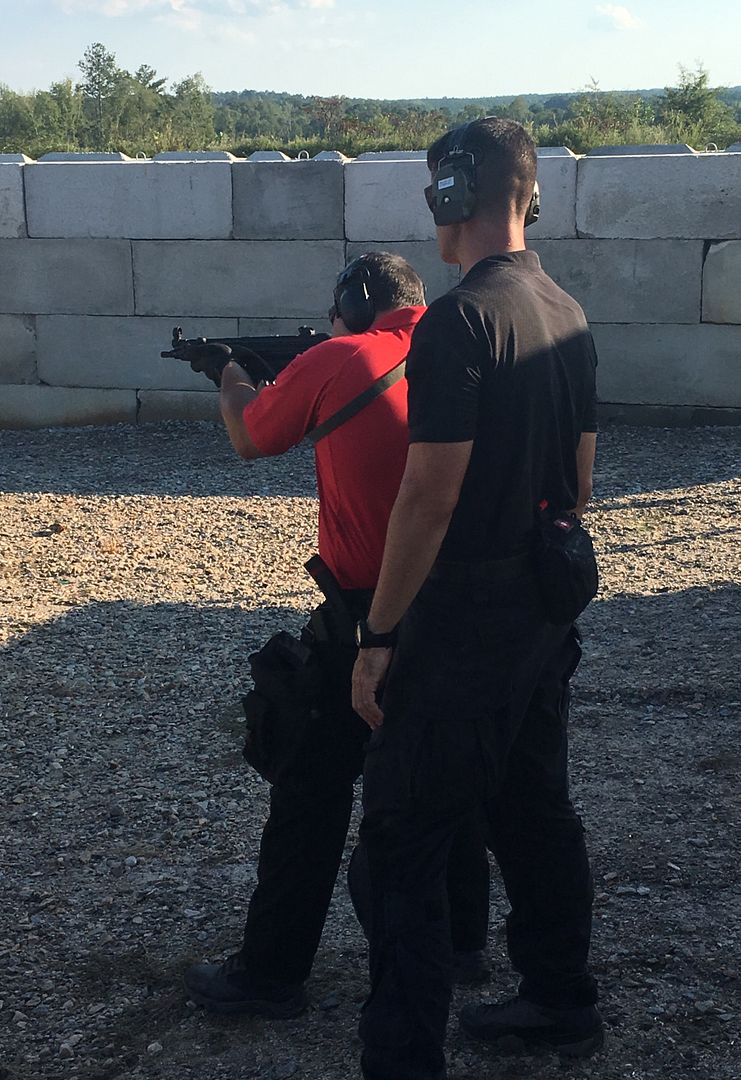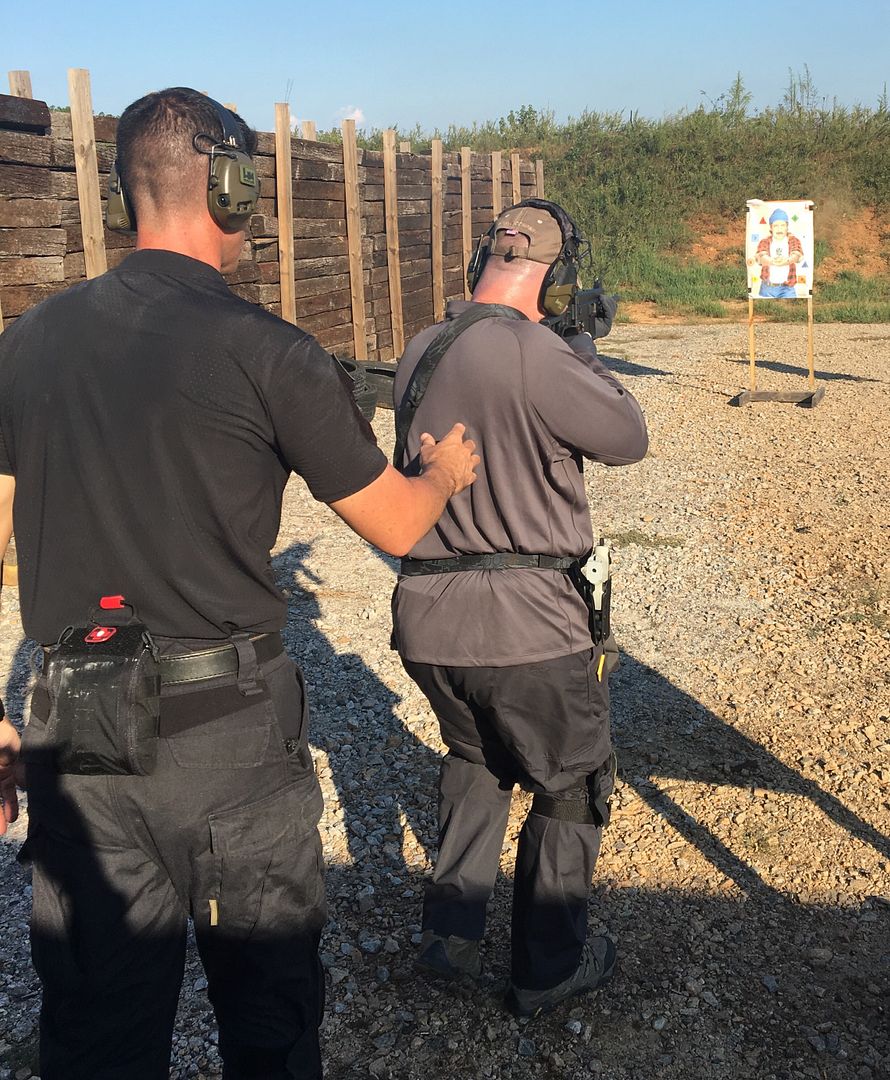 Here is a video of Ben and Miguel conducting a team "cover and reload drill":
https://www.youtube.com/watch?v=tl8_hrxWqQU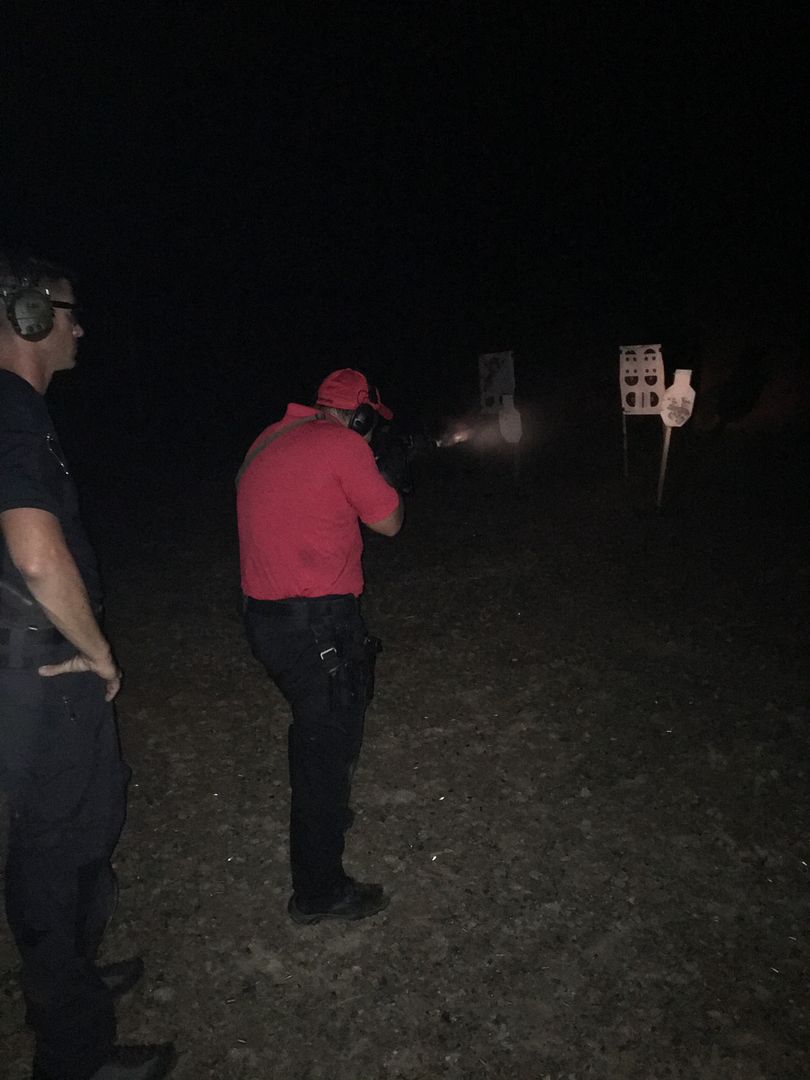 Day three was totally focused on one-on-one skill refinement. Having identified the areas in each shooter's proficiency that needed the most improvement, we honed in and ran them through another series of focused drills, where we provided immediate and supportive feedback, including the use of video. Refocusing on fundamentals and technique, as well as smoothing out efficiency of movement during this period of training, resulted in visible improvements in performance and proficiency, verified by the use of the dreaded buzzer.
Here is a video of Ben demonstrating the Combat Efficiency Test, which brings all our fundamentals and skill work together into one drill. Par time is 20 seconds with no misses.
https://www.youtube.com/watch?v=Tw6qrAJW3sQ
We wrapped up, as always with a solid debrief on the three days of training, covering our "sustains" and "improves". Plenty of great feedback that Ben and I will incorporate as we continuously modify and improve our programs of instruction. Much Heckler and Koch and Teufelshund Tactical SWAG was then distributed and the guys presented a couple of much appreciated, but not expected, class gifts to both me and Ben. I can tell you that Ben was really touched and I couldn't stop laughing on the drive home. Well played, guys.
So, for those who made the commitment to come and train with us, again, many thanks. You picked up everything we were laying down with eagerness and a desire for more, despite us running you for 12 hour days on Friday and Saturday and a half day on Sunday. And for those who didn't make it, but are reading this post, trying to decide if this is the kind of training you'd like to commit to, we welcome you to come join us. Without trying to be boastful (as that is just not my thing), you simply won't find what we offer anywhere else; expert H&K focused training provided directly to those awesome H&K fans and operators, many of which you already know through HK Pro. And I have to say, it is the great group of guys we have attend that makes the courses so much fun and so personally rewarding for both me and Ben.
Our remaining training dates this fall are posted on the Teufelshund Tactical website and vendor section on HK Pro. We will also building the spring schedule soon, with opportunities currently forming in Florida and Nevada, as well as our home site in North Carolina (thanks once again to Frontline Defense).
And for those who will appreciate it, and you know who you are, here is the obligatory weapons maintenance photo…with Ben unsurprisingly absent.