Alessi RH OWB Holster for P7M8/M13 for sale. Excellent condition Brown leather, 20° forward cant, 1.5" belt loops.
$85.00 shipped. Discreet PayPal friends & family payment preferred.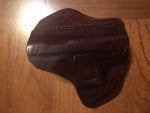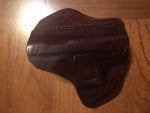 Also for sale is a VP9 RH IWB kydex Holster. Can't remember who made it but it is top quality work. Black outside with blood red interior and hardware accents. 1.5" belt clip and 15° forward cant.
$55 shipped.