...so here they are. For scale, I placed a ten dollar bill, a ruler and a full size 1911 in the pics. Enjoy!
Suppressed...
With USPf Tactical suppressed...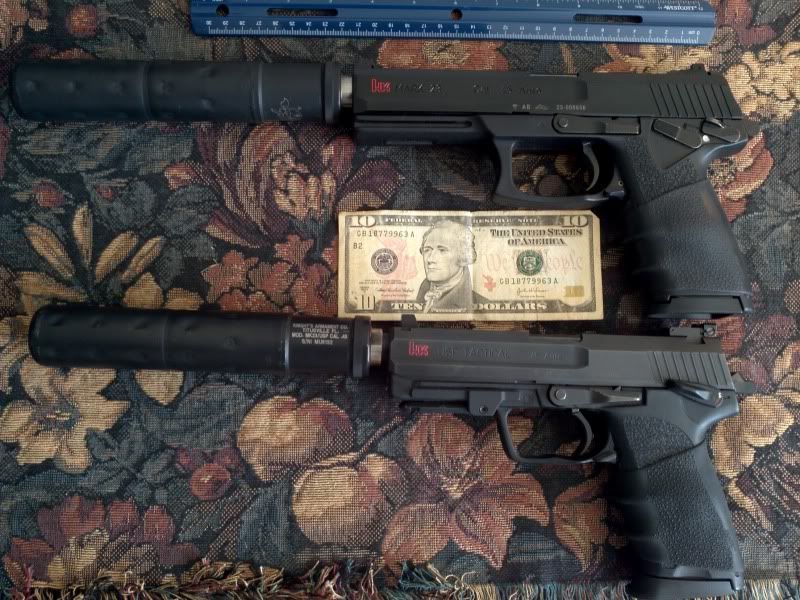 More coming. Photobucket brain dead today...
With 1911 full size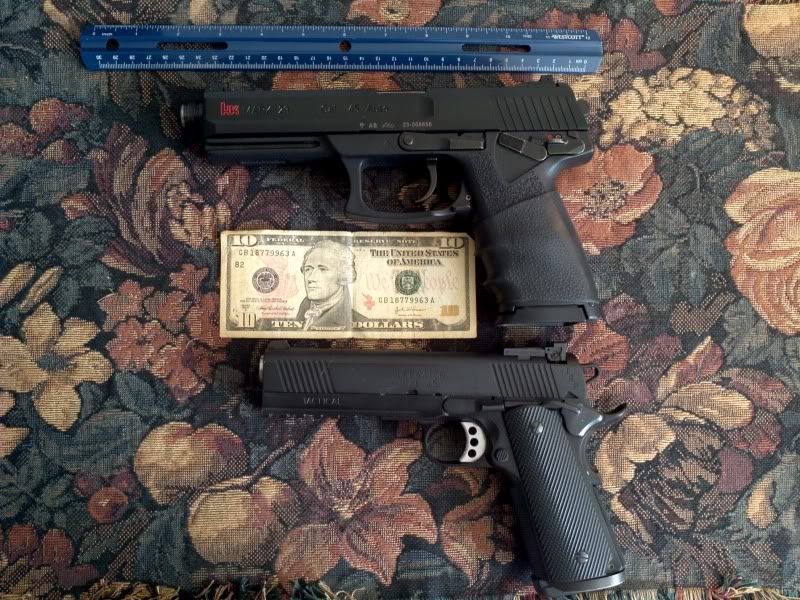 superimposed
superimposed with ruler to show difference in inches
Hope this helps.