I need your help here. A friend of mine is going to start producing solid hard brass floor plates for the USPC line of pistols, complete with HK and caliber markings. The question is, what shape is preferred by the rank and file.
Price is not set yet so I cannot comment on that or who is making them. But they are being made with HK's blessing by a very well known member of this board. I am NOT involved in the production or selling of these items, I just need your opinion.
Here are the factory options: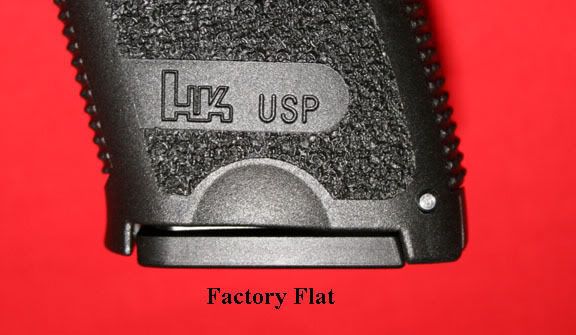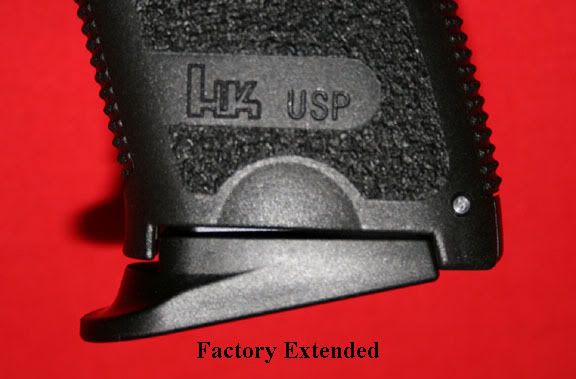 This factory floor plate weighs 100.6 grains, about 1/5 ounce.
Here are the solid hard brass floor plates.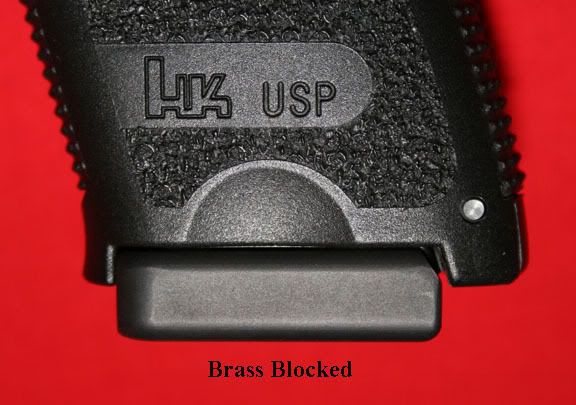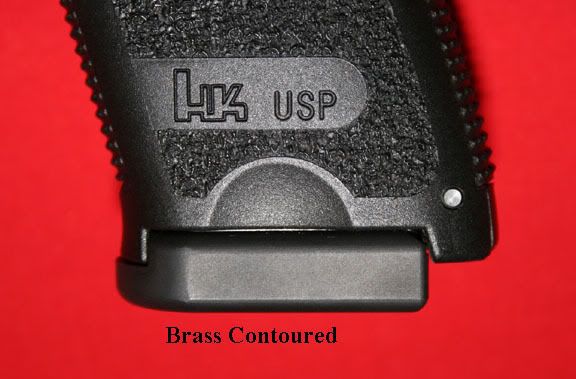 The contoured brass floor plate weighs 1271 grains, about 3 ounces.
The advantages of the brass floor plates are they ensure a speeded ejection of the magazine, even if they are prone to hanging up for what ever reason. The extra weight gets them out of the way in a hurry which has proven to aid in a rapid reload.
Second, even if the magazine is full and ejected on a relatively flat angle, the weighted floor plate caused the mag to land floor plate first, protecting the feed lips from damage.
After 30 drops from a height of 5 feet, empty, full, and half full, on concrete and 30 drops on large gravel, straight down, the magazine came through un-damaged and the floor plate only suffered cosmetic damage such as a few nicks and scratches. These are made from very hard brass and look pretty darned good too. I am not sure what the process is for making them black but it is pretty durable.
Here is a picture of the markings:
Here is the floor plate after the above 60 drops:
So, which style do YOU think you would like best, the squared off plate or the contoured plate?