so from a recent post you guys should know the fiance put the axe on purchasing any
more
firearms. But she didn't say anything about selling one and acquiring another! So the kimber is gone as of last night, and I found a guy locally with an USP expert 45. It came with 2 mags, o rings, a bobbed hammer with a v5&6 detent plate, lockout tool, test fire casing, and a regular hk hard plastic case. Originally the seller wanted 250 more but it would have came with the HK tactical nylon case. But he decided to keep it for his usp 45ct.
He ended up polishing the barrel because I guess he didn't like the look of the exposed barrel wear, which doesn't really bother me. It's in great condition and my oh my the match trigger is nice! It's kind of weird sighting it though, as i'm so used to the 3 dot sights, and these have no dots at all. Being I was replacing range/target gun, this should fit very nicely among my collection.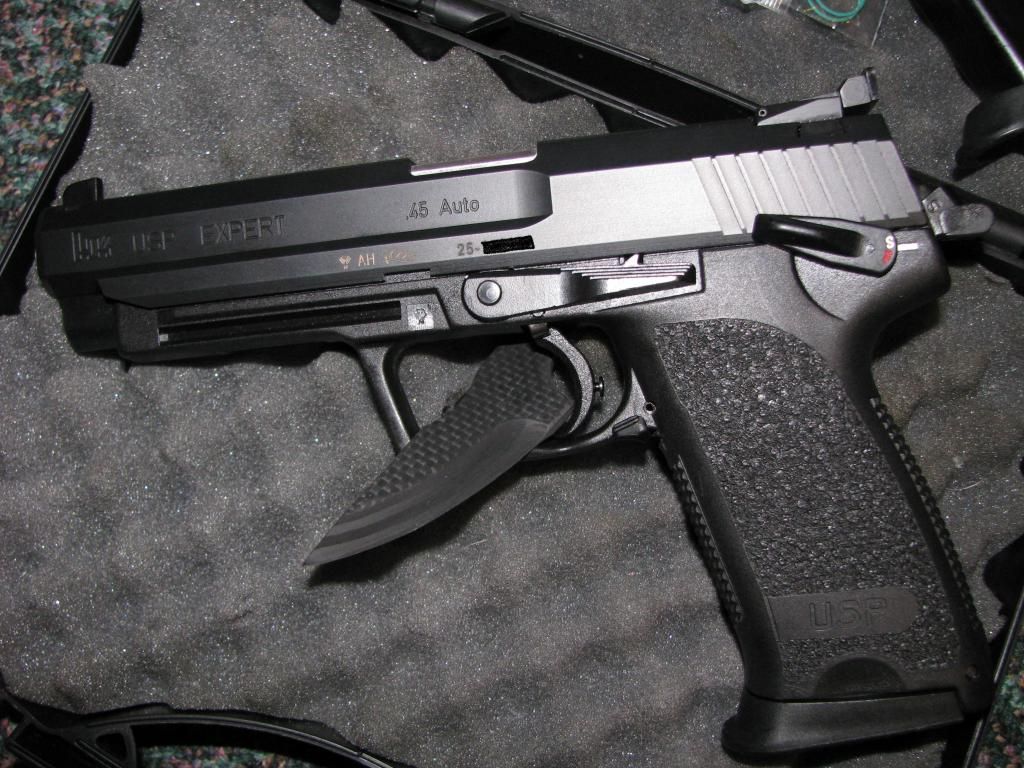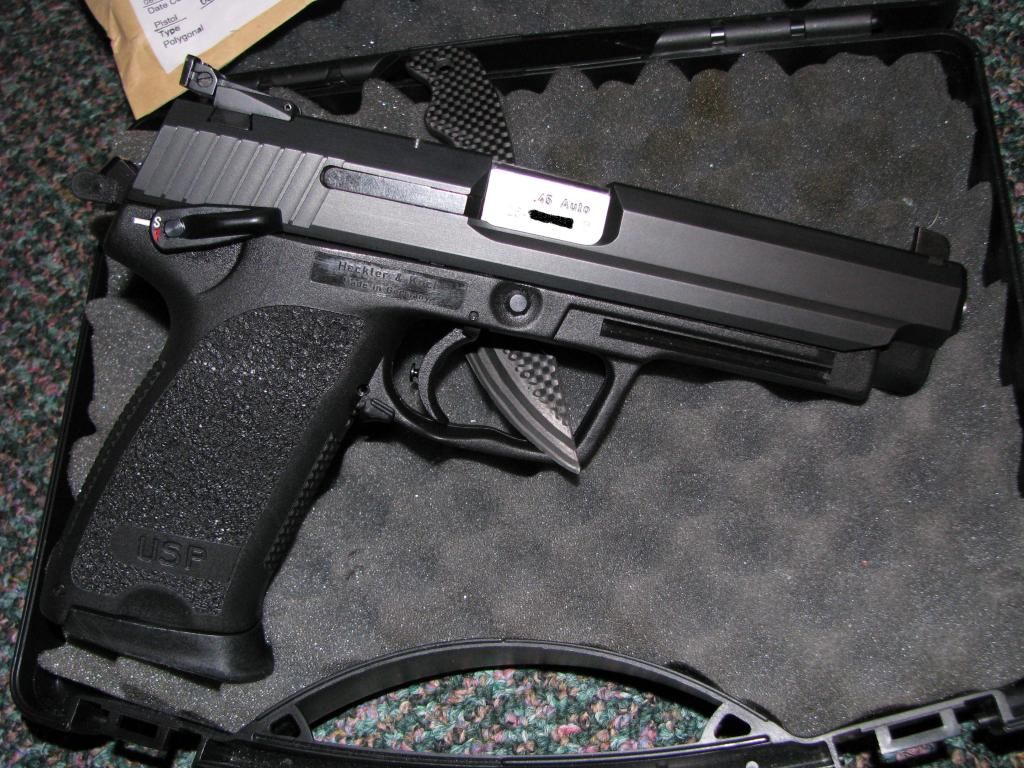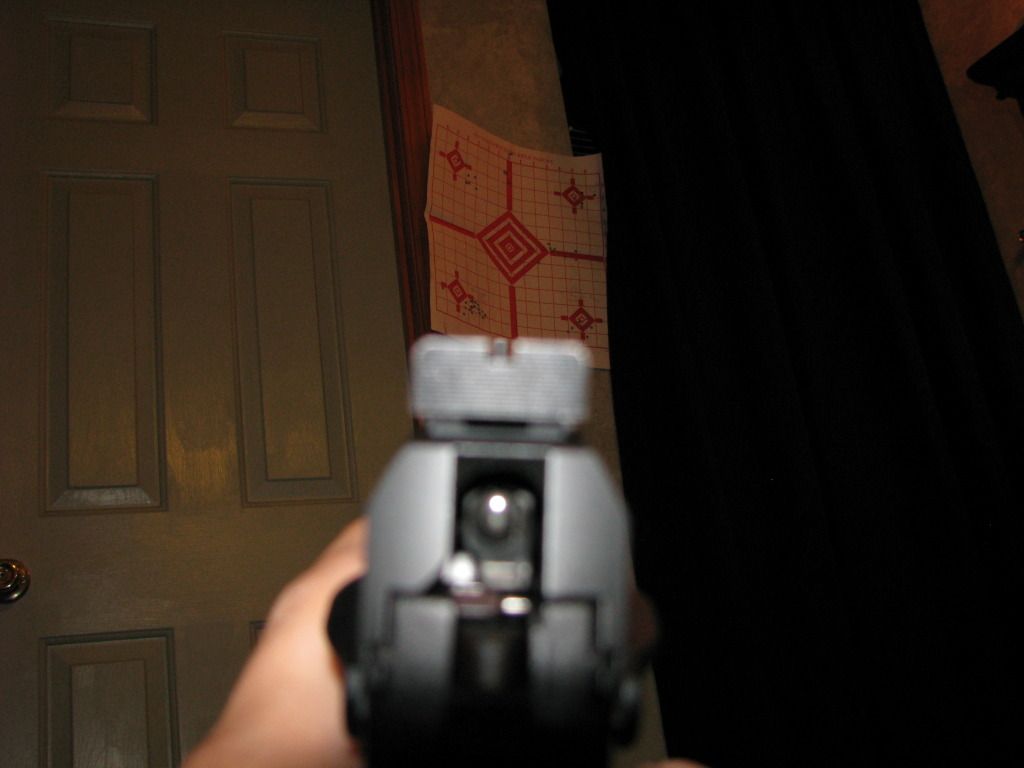 can anyone tell me why it came with a bobbed hammer and the v5&6 detent?