Discussion Starter
·
#1
·
I was lucky enough to get a couple of HK416 rails from Geissele that were left over from a contract. I was familiar with the prototypes and they made some improvements such as the QD cups at the 10 and 2 position on the production ones. Here are some pics showing it's dimensions in relation to the factory rail and weights. The price was in line with the AR versions already released.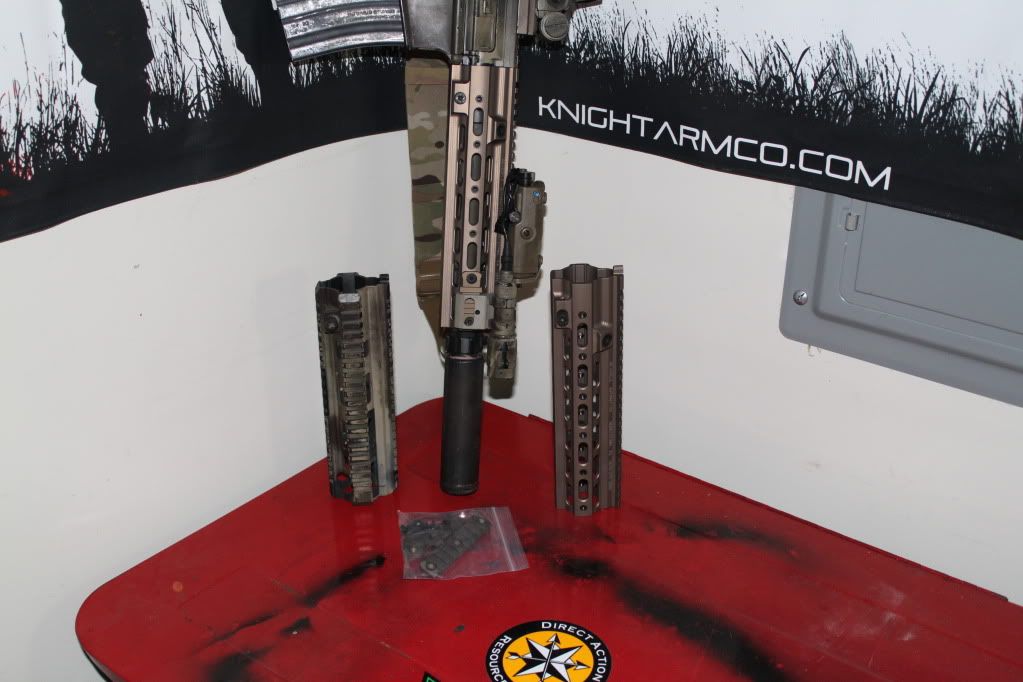 Installed, off the gun, and the factory HG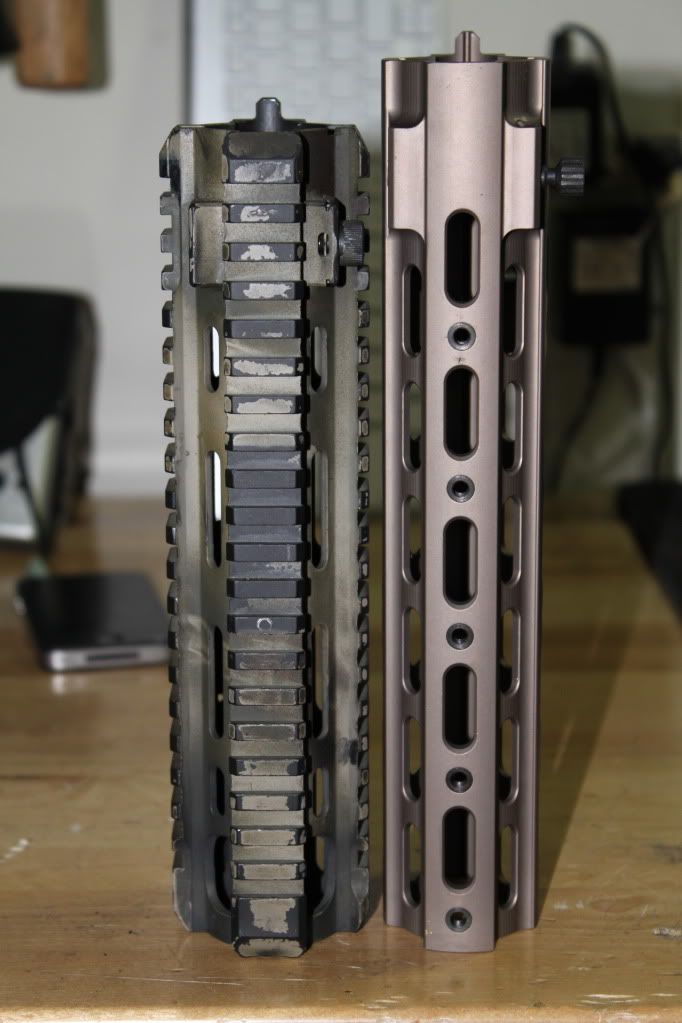 Width comparison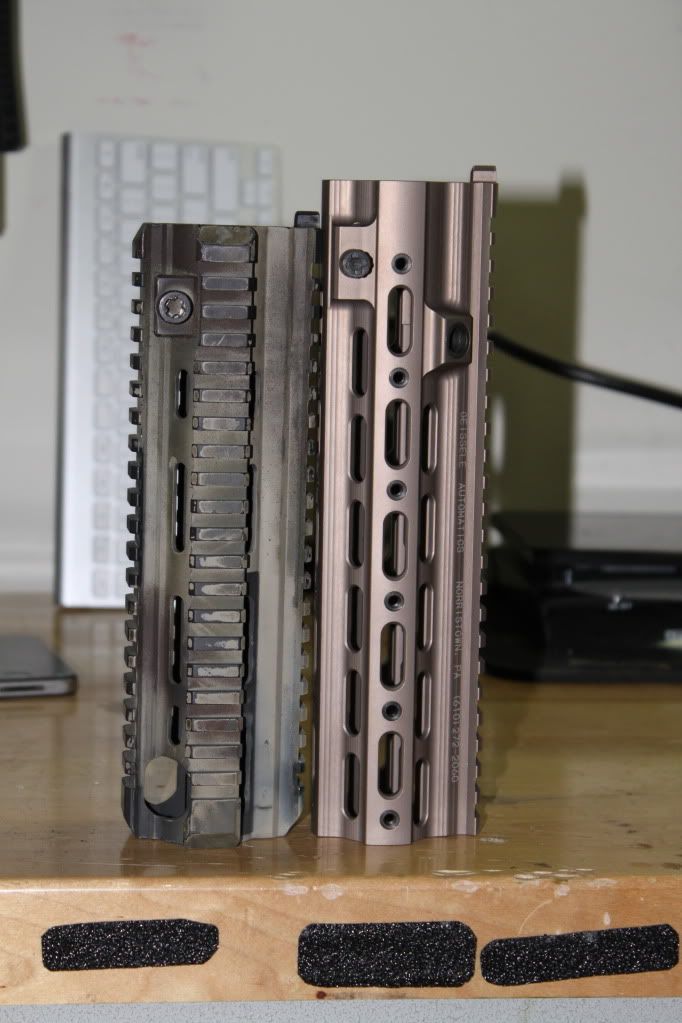 Height and length comparison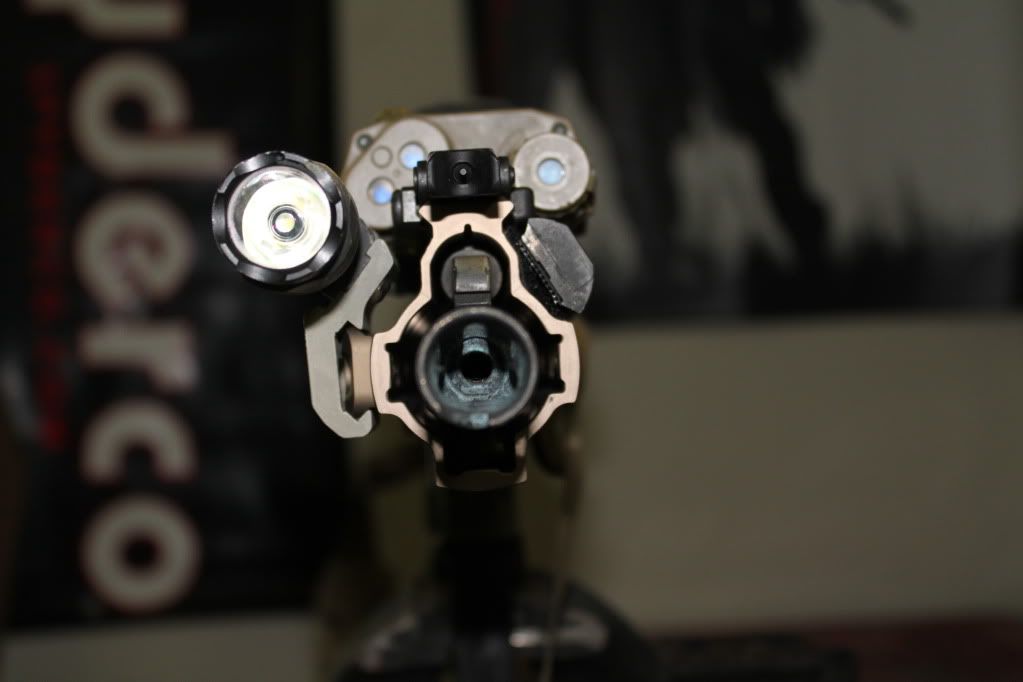 Terrorist view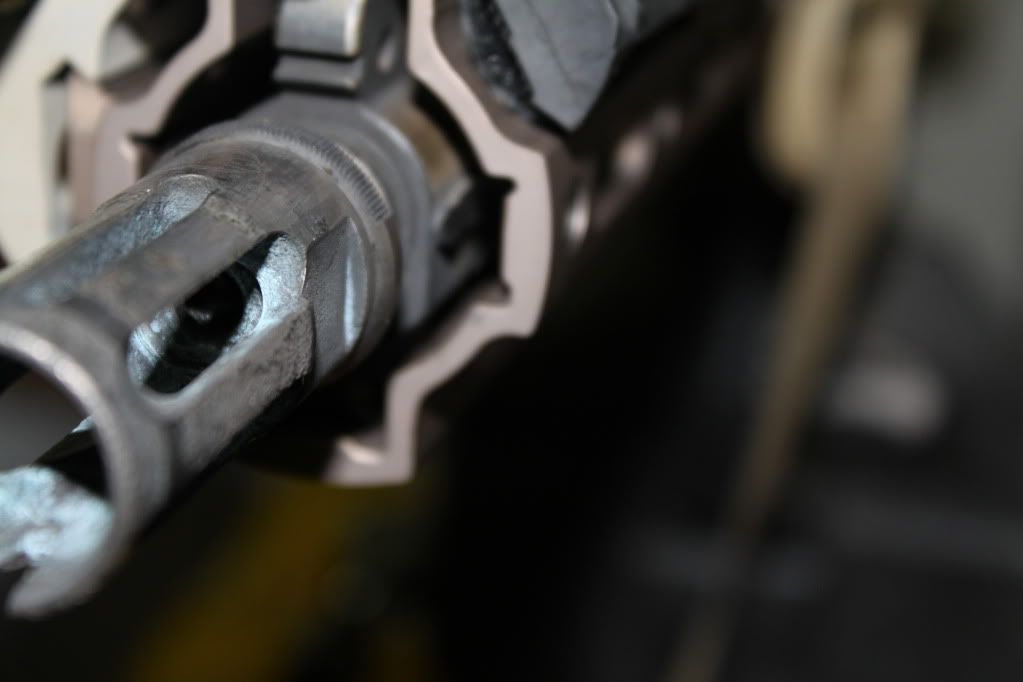 Showing the cut off sling loops and proximity to the gas block
Both the HK416 factory rail and the Geissele weight 12.6 oz. With the Geissele you add in 2 QD cups and an inch (+) of handguard. When you add all 3 accessory rails/screws the Geissele comes in at 14.6 oz., which would be less than the factory rail with two QD mounts.