Here is my collection. Until early this year I only had the 10.3" HK416 upper (mounted on a Colt 6920 lower) and the single HK USP40.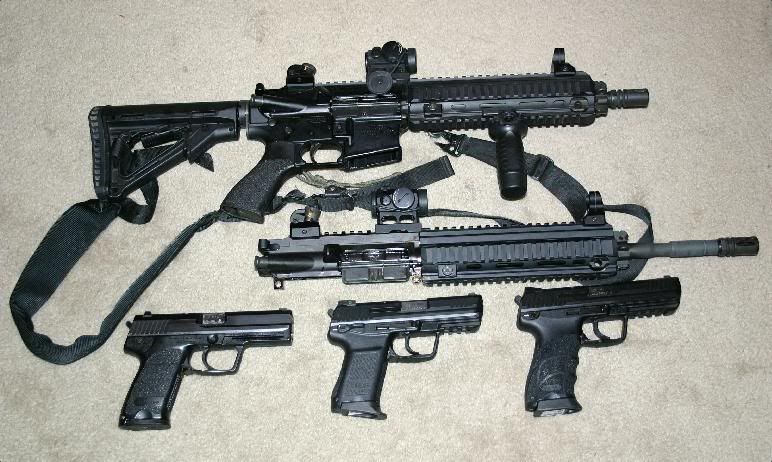 I went shooting with some friends, one of who rented an HK45 full sized. After firing some rounds through it I realized that I shot it very well--much better than I shot with the HK45 that I had owned a few years ago and sold. Maybe it was a bunch of training classes that I had taken since then, maybe I had just gotten better.
So I bought the HK45 full sized.
A few weeks later I went shooting with another friend who had an HK45C. I tried his gun and found that I seemed to shoot it even better than my full-sized. Luckily a gun store near me had a used HK45C with Meprolight night sights and an ambi safety for $975. So I brought in an M1 Garand that I had not fired in a while and did not care about, along with some other accessories, and traded that toward the HK45C with a few hundred bucks.
After some shooting with both handguns I find that I shoot the HK45 full sized a bit better than the compact.
The 14.5" HK416 was something I had wanted for a while. One came available and I jumped on it after moving some money from my credit card to my bank acct.