Just a quick post to share some of the fun from this year's "HK Day" Boulder Crest Charity Event. Coordinated by our own G3Kurz (Jim Schatz) and hosted by Heckler and Koch, this event consisted of a live fire range experience in the morning and a visit to the Heckler and Koch Defense headquarters in the afternoon.
I've been proud to provide a donation each year to this outstanding charity, but because I have had the great opportunity to visit the headquarters on several occasions, I did not want to take one of the few slots for attendance away from others who had such opportunities.
This year, however, I was invited by Jim to assist with the range portion of the event. Though I had to make the drive up to the range immediately after completing three days of my own Teufelshund Tactical training courses, I was excited to be a part of the team.
Preparations included getting the range and targetry set up, laying out the weapons, loading magazines and then confirming the individual weapon zeros. With me and Jim was one of Jim's guys, Travis, and my old friend and college classmate, Tommy. Of course, I always enjoy catching up with my friend Robbie and hearing about his busy adventures as being a man of many hats with Heckler and Koch.
As the participants began to arrive, I'm confident from our vehicles in the lot that they knew they were at the correct location.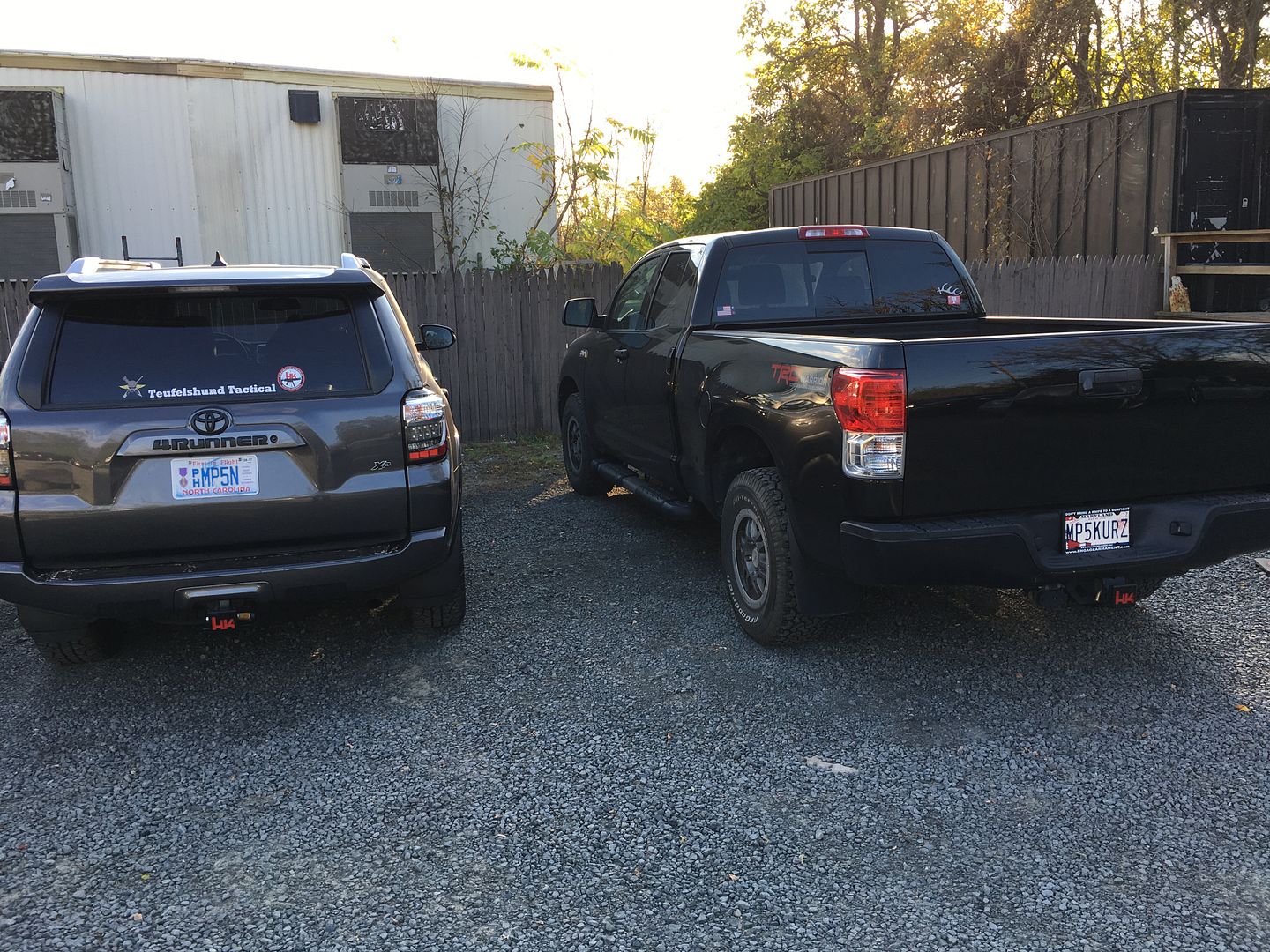 Getting to meet all of the participants was especially interesting for me, as it was wonderful to be able to put names with faces from HK Pro. I was also pleased to get to personally meet several members who had ben kind and trusting enough to send me their Heckler and Koch firearms over the years for service. Even more so, it was wonderful to see three members who had previously attended my Teufelshund Tactical training courses. David, in particular, had just made the drive up like me, after training with me for the previous three days.
The list of weapons that our Heckler and Koch hosts, Wayne and Robbie, had brought was extensive and impressive. They included P30SK, VP9, VP9 Tactical, MP5/10, MP7A1, G36C, HK416, GLM and MG4. The most special for me personally was the MP5/10, the only MP5 variant that I did not have previous extensive experience. It literally had just been removed from the Gray Room wall and brought to the range for us all to experience.
Here is a photo of Tommy completing the zero confirmation on the MP5/10.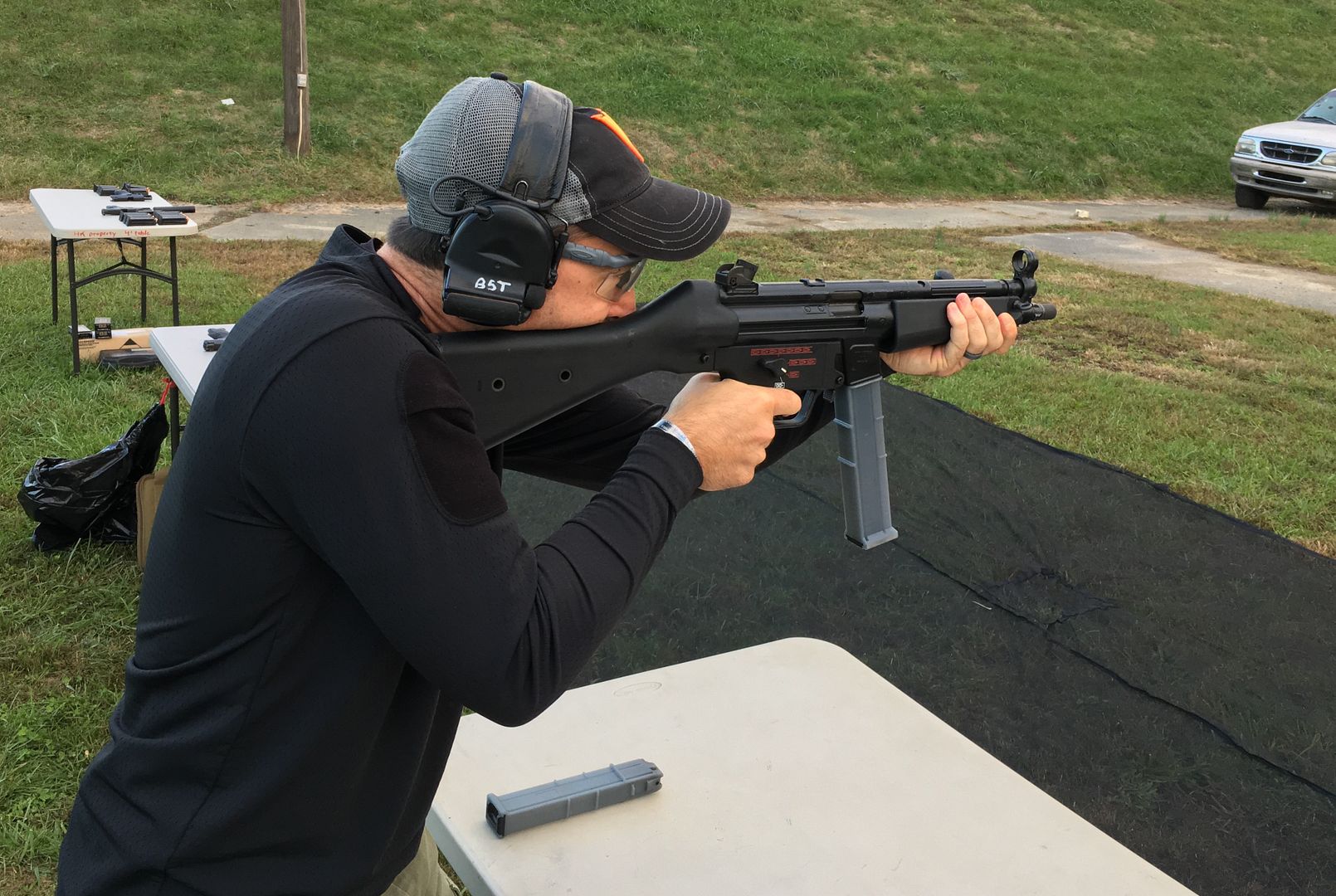 And here is a video of me getting the awesome opportunity to run a few magazines through the MP5/10 and get used to the additional recoil impulse it provided over its 9mm and .40 cal brothers I'm far more familiar with.
https://www.youtube.com/watch?v=5L0FAMqN3T8
Before each portion of live fire, Wayne and Robbie provided a brief overview of each weapon and clarified specific safety concerns. Then it was time for the participants to get after it.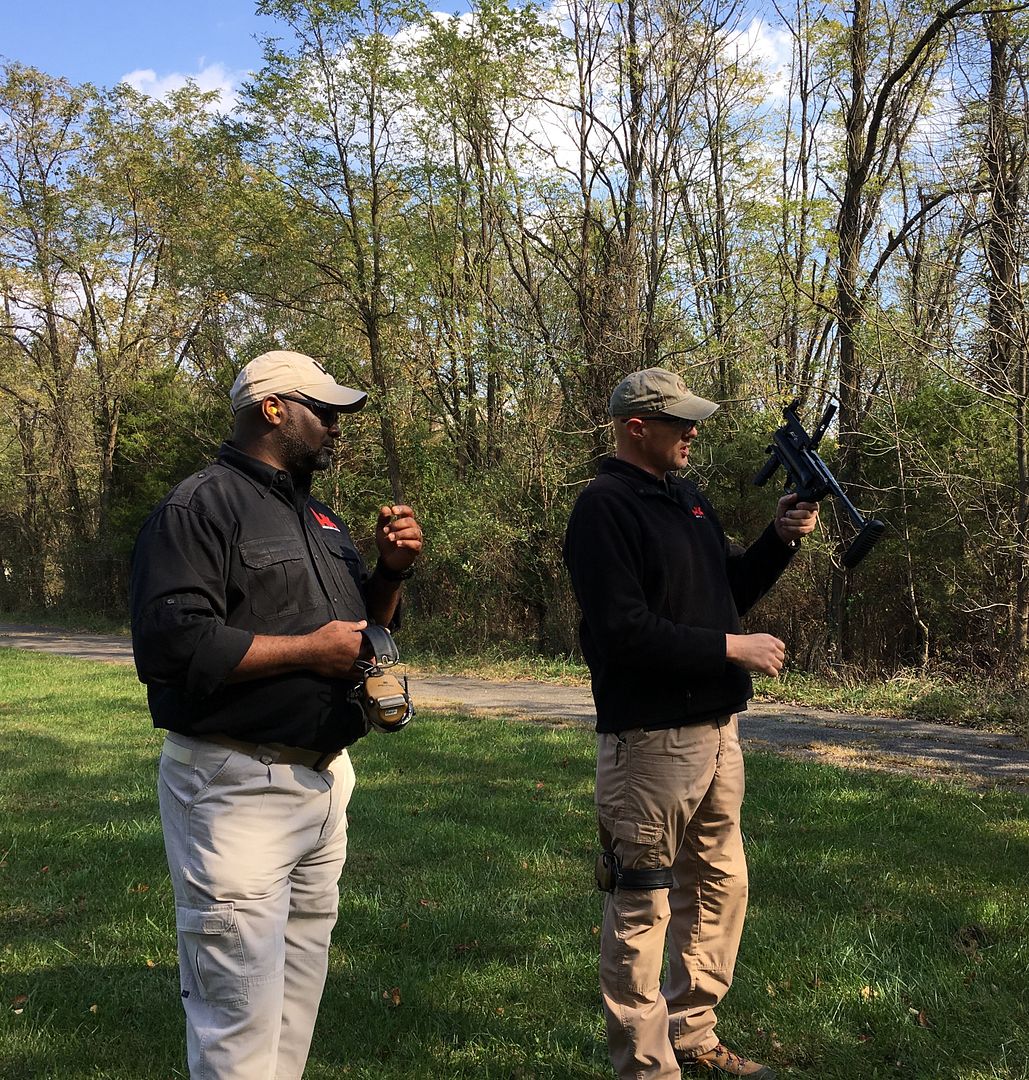 Though I'm confident that the opportunity to fire all the weapons was appreciated, I think most favored getting a chance to run the MG4.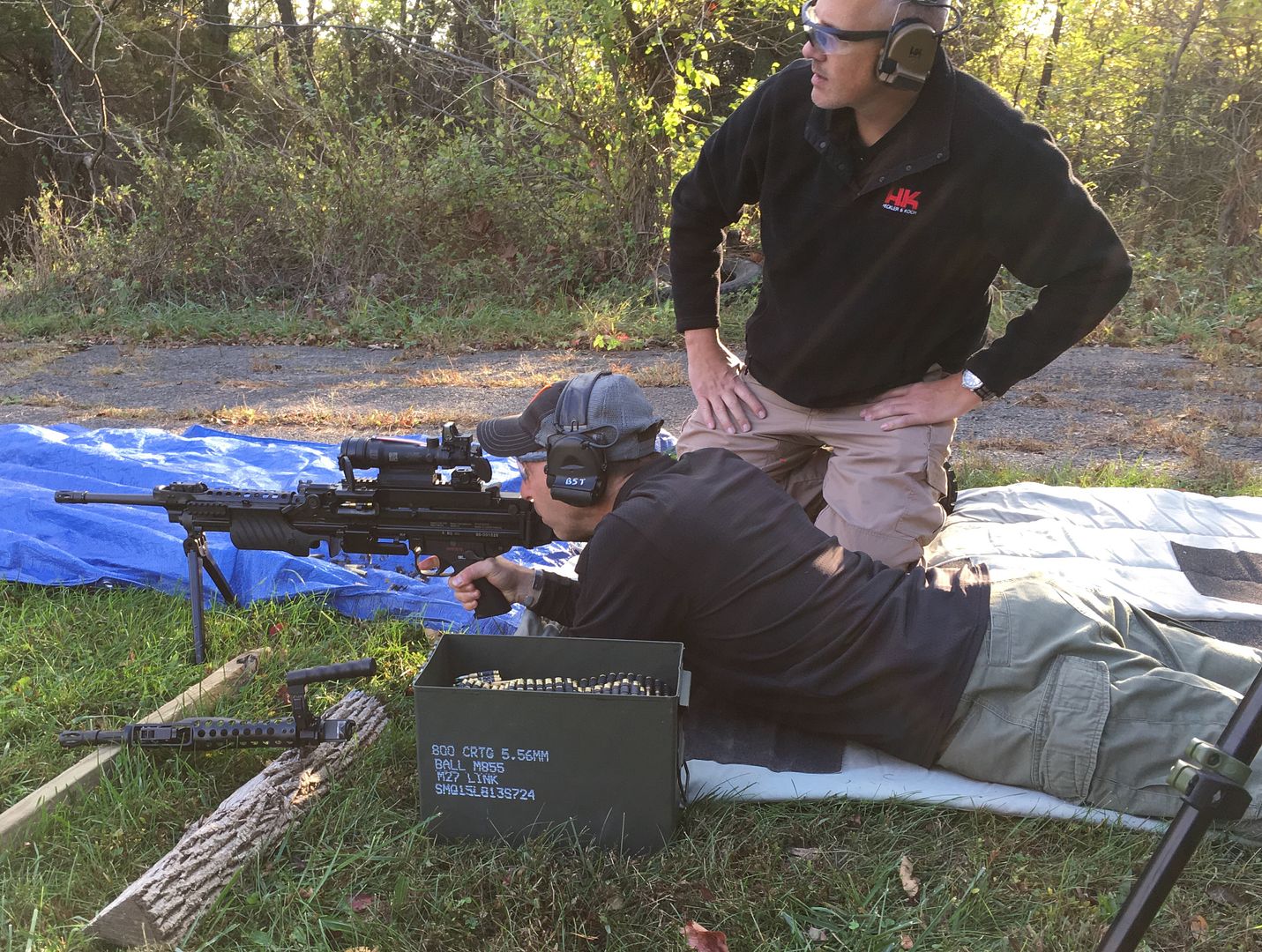 Many thanks to Jim for inviting me to assist with the event and for his great efforts in supporting this worthwhile charity for my fellow veterans. Great appreciation to Wayne and Robbie as well for their gracious support of time, weapons and ammunition. And to the motely group of Heckler and Koch fanatics, what a pleasure it was to meet you and share the firing line with you.
And if you'd like to contribute a donation to the Boulder Crest Retreat, you can find a link to the site here:
http://www.bouldercrestretreat.org/