295 Pistols sold.

Package:
-HK45c FDE w/HKPRO engraving color matched to the rest of the markings.
-V1 DA/SA safety/decock
-3 8 round mags ***Non matching floor plates. They will be stock black with the pinkie extension.
-Meprolight night sights
-Standard Black Clam shell HK logo case.
Acutal engraving on the HK45.
Rendering by TooSixy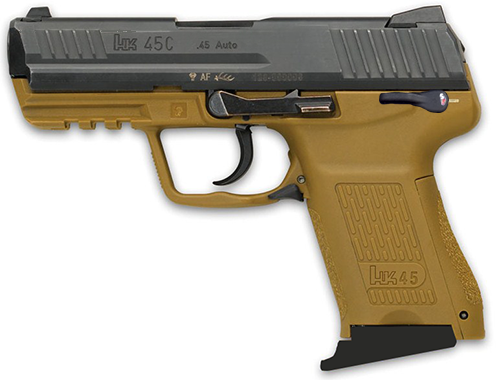 Picture above is for reference only. It will be DA/SA V1.
Estimated delivery time will be Jan/Feb 2013.