Discussion Starter
·
#1
·
Some of y'all may remember I started a USPct 45 clone a few months ago. I think I'm finally done. I just finished swapping in the HK45 mag release as the final modification. I wasn't going to do it, but upon others' recommendations I changed my mind. I'm glad I did. The larger surface of the release is such an improvement! It only took me minutes to swap it in. I put one on my USPf Tactical too. That one only took me 60 seconds.
So here are some pics for the HK porn hounds among us.
Some may remember my thread about a friend of my wife and mine who was killed in action in Iraq and the white appliqué I put on the slide to remember him by. Well I swapped the white out for black, thinking that maybe I might leave it on there in his honor permanently.
A little closer and you can see the taller Novak sights I installed to clear the suppressor. Also I swapped in an ambi control lever and a standard hammer in place of the bobbed one....and of course it wouldn't be a Tactical without the threaded barrel.
Closer still you can see the HK45 mag release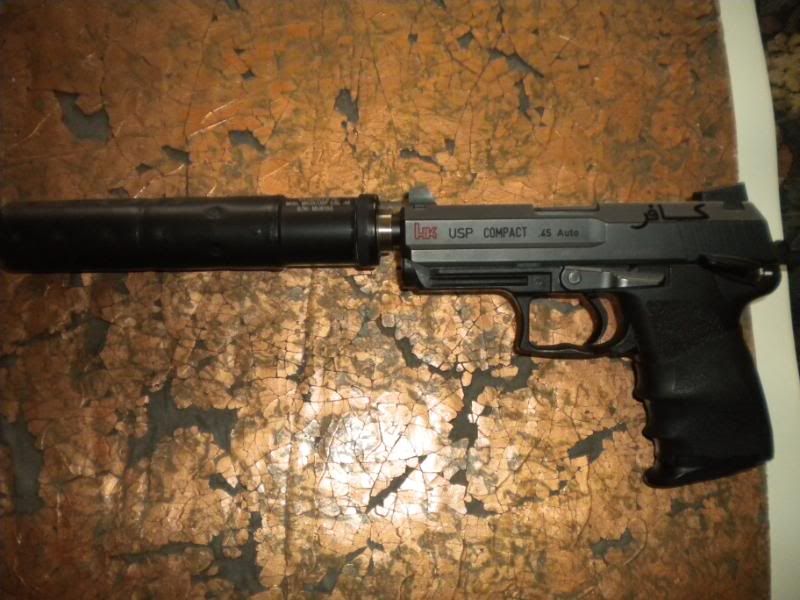 Thanks for looking