So after about 7 weeks, I finally got my HK P7 back from
Springer Precision
. My previous thread on some of my concerns and some background into DiamondBlack is located
here
.
My initial impression of this coating is that it is fantastic. It is very durable and a very matte black. Some people say that the coating will make the surface more slippery, but I have not noticed this. In fact, with no lubrication, you can actually feel a bit of grittiness when there is metal of metal contact, such as the slide, trigger components, and grip cocker. I expect this feeling to go away once it gets lubricated and broken in with some range sessions.
Two interesting things that I noticed was that both the barrel and piston seemed to be coated in DiamondBlack, both things I was told (by the owner) couldn't be done. The barrel was supposedly supposed to be pressed out of the frame so it wouldn't contaminate the frame coating. Whether the barrel was pressed out or not, I do not know, but it was certainly coated. I actually prefer this, but it did come as a surprise. Whether or not the piston being coated will interfere with the operation of the handgun won't be seen until I take it to the range next Thursday, but I'm not concerned. Operation of the slide by hand seems to be smooth and normal.
I also had some forward serrations cut into the slide, and I think they turned out very well: two on the left, and four on the right.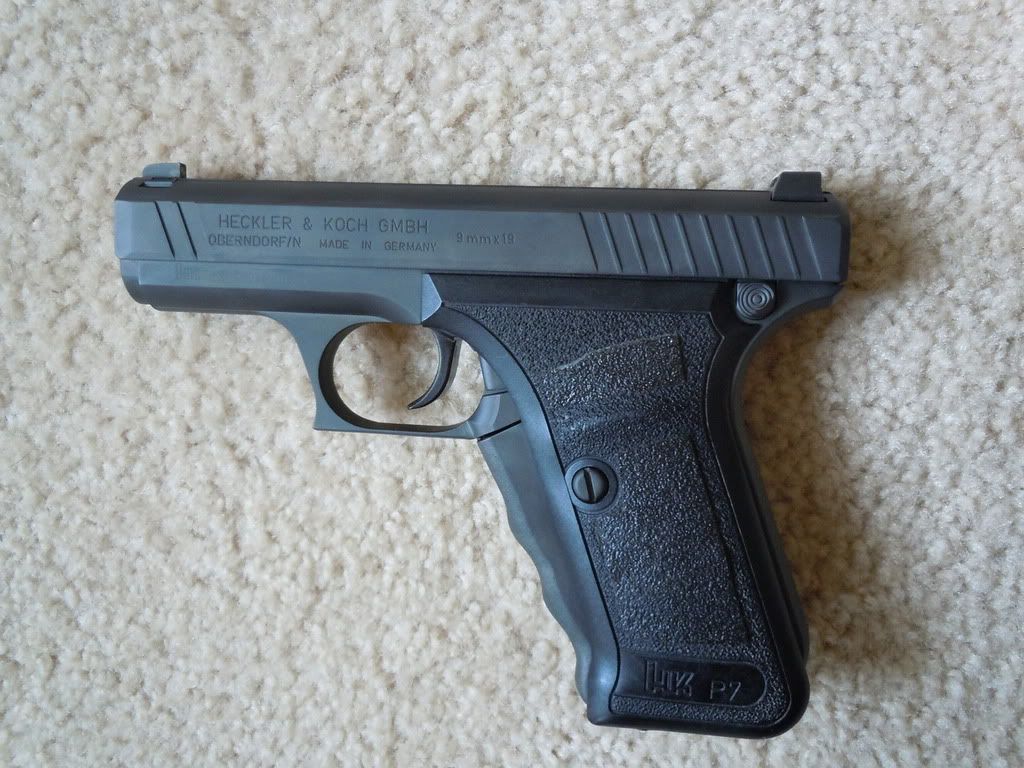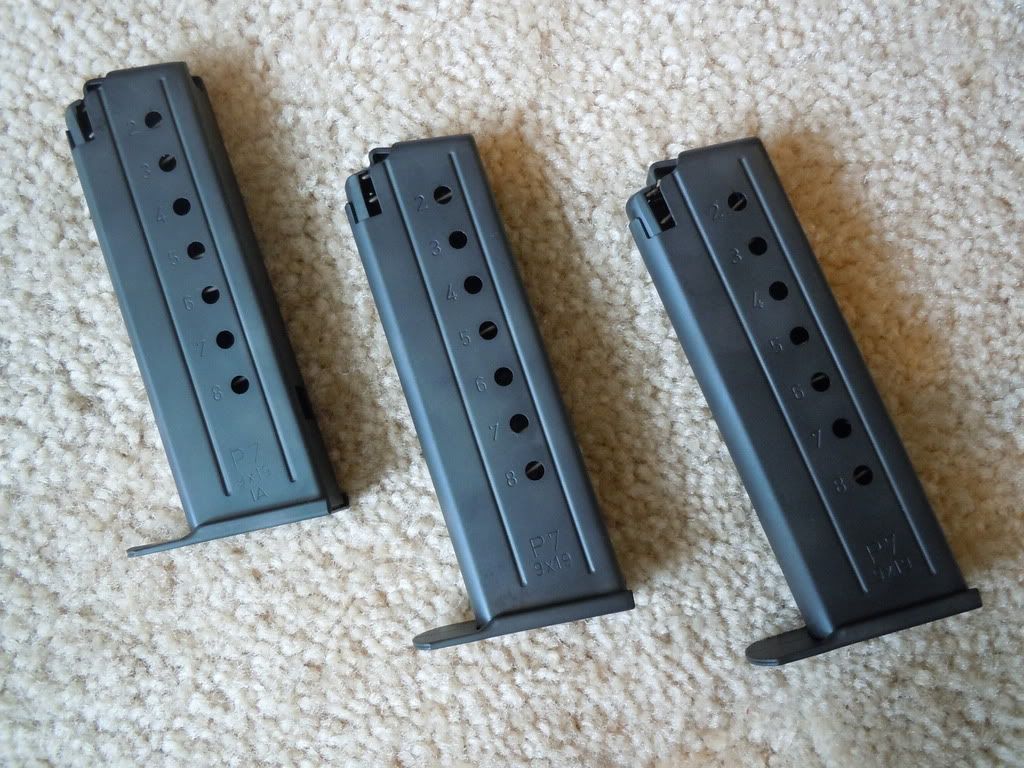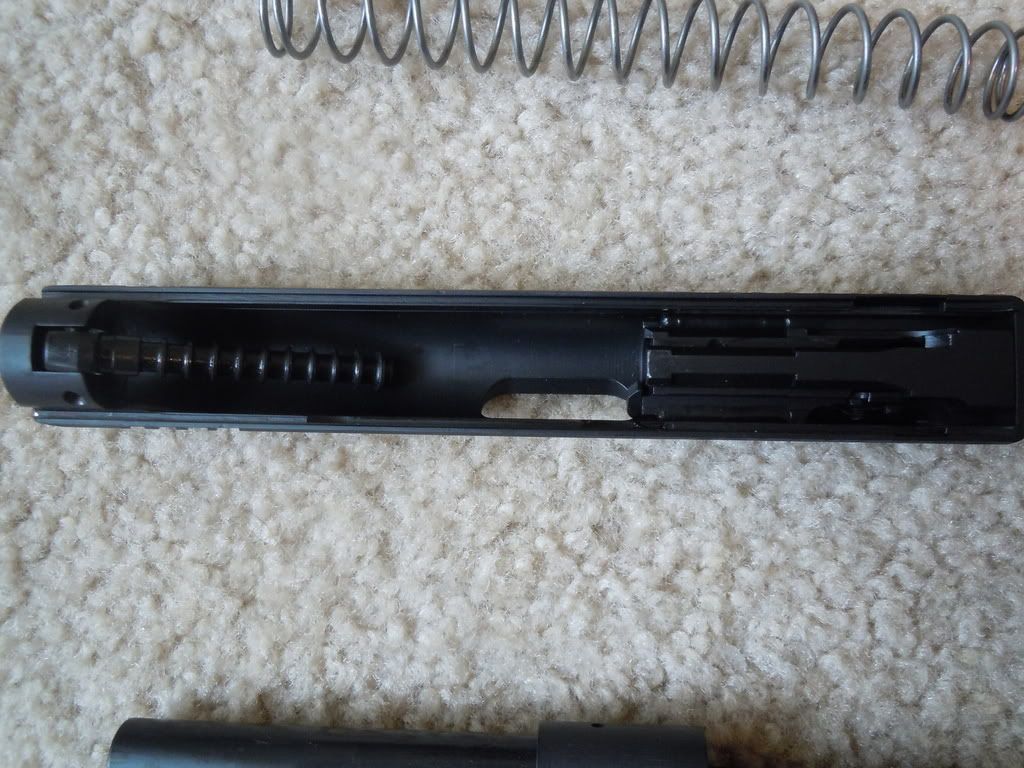 New springs and grips to be installed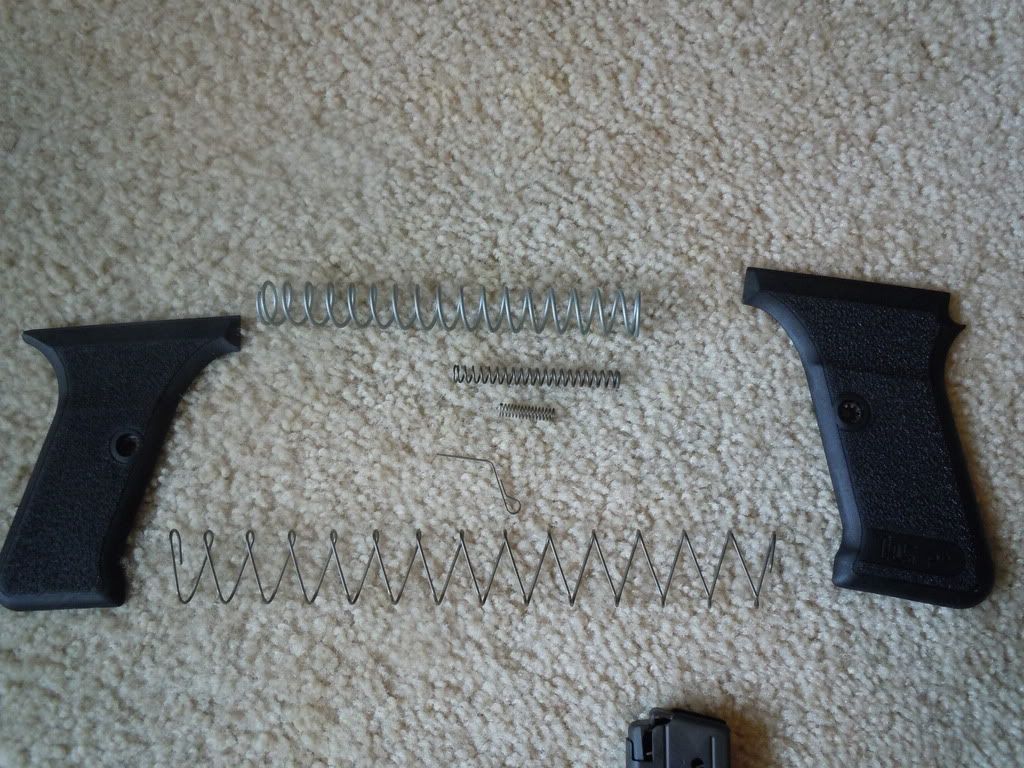 Screws were in there nice and tight. They did not get along well with my screwdriver and some material was removed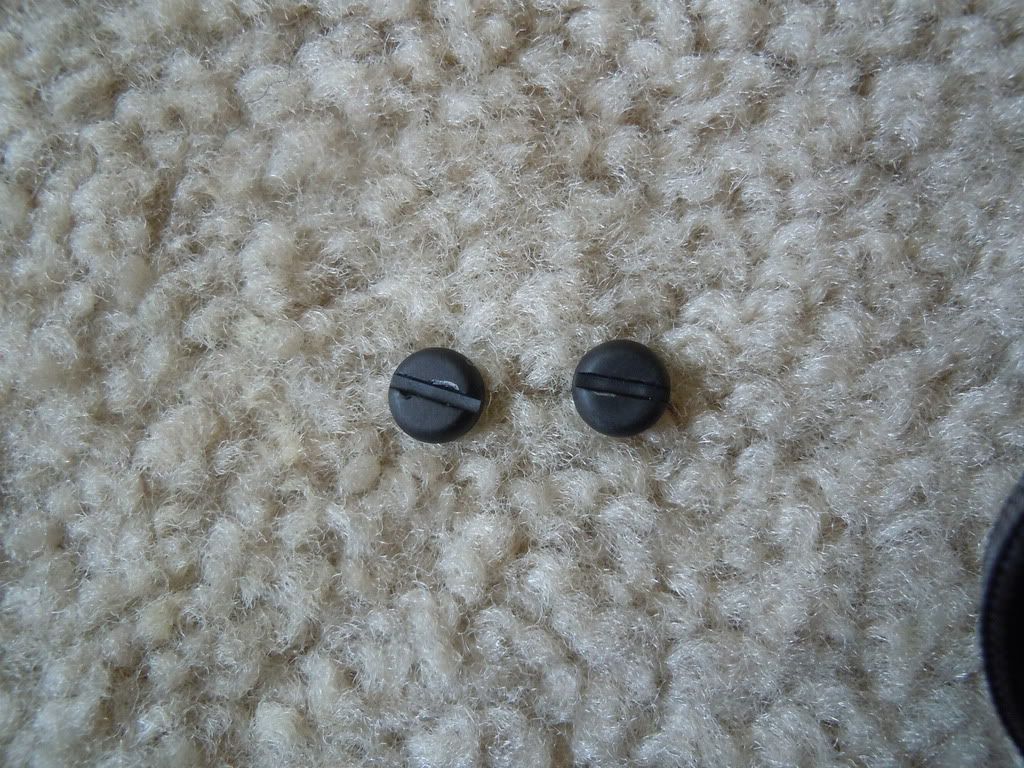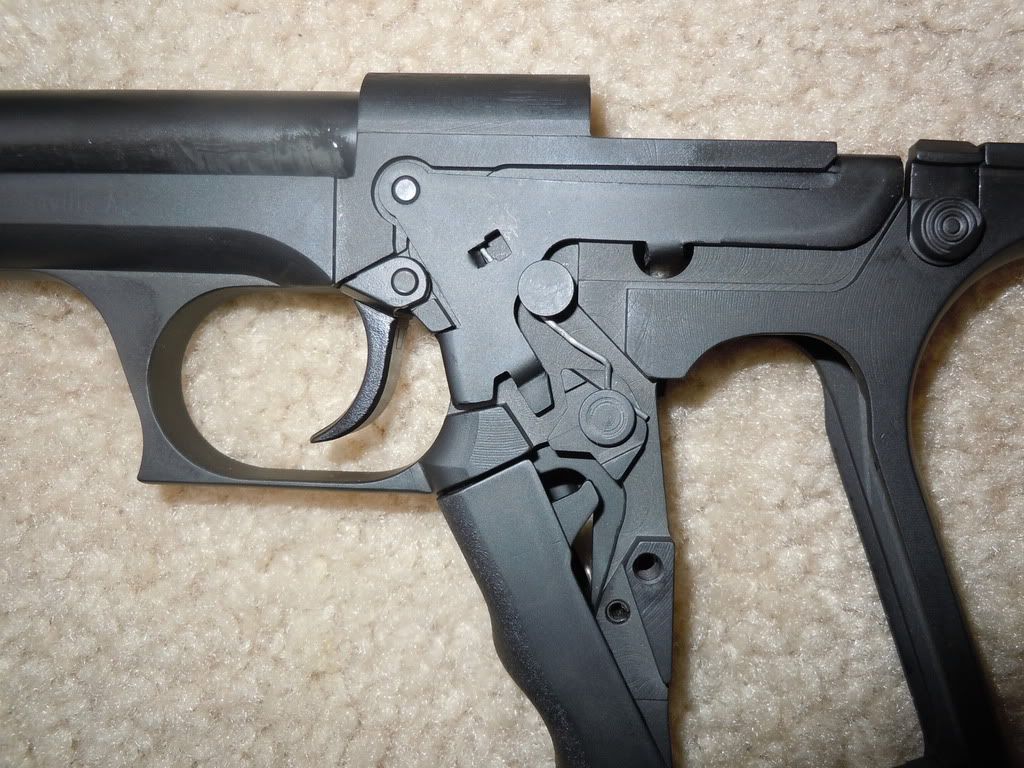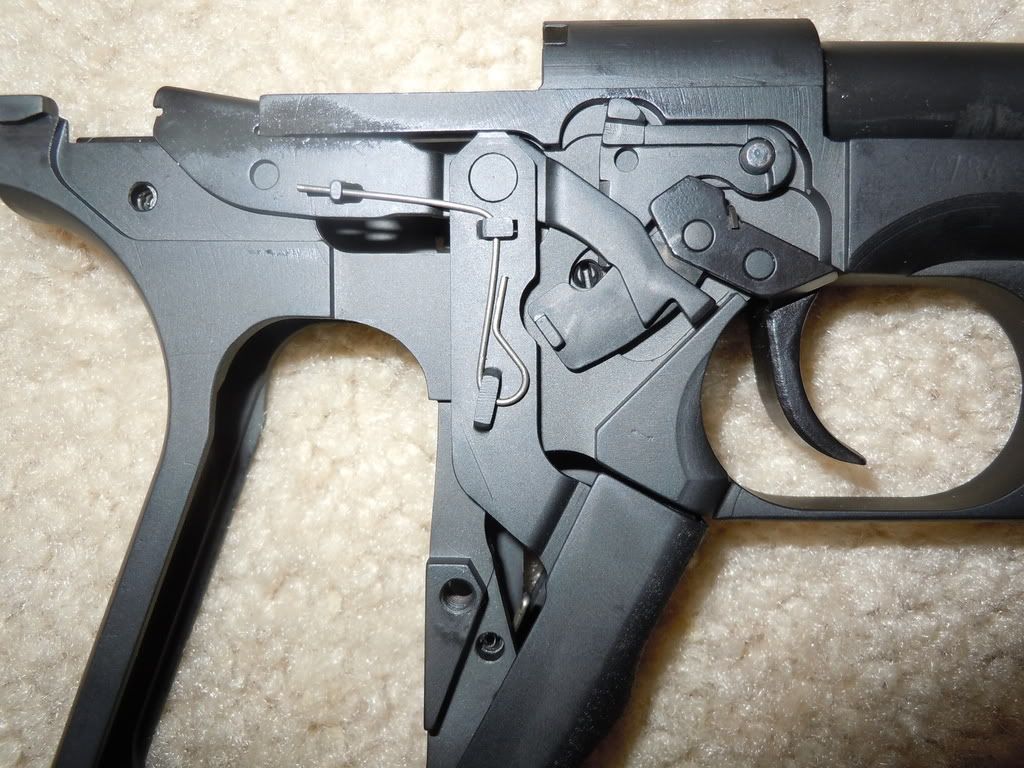 Black Barrel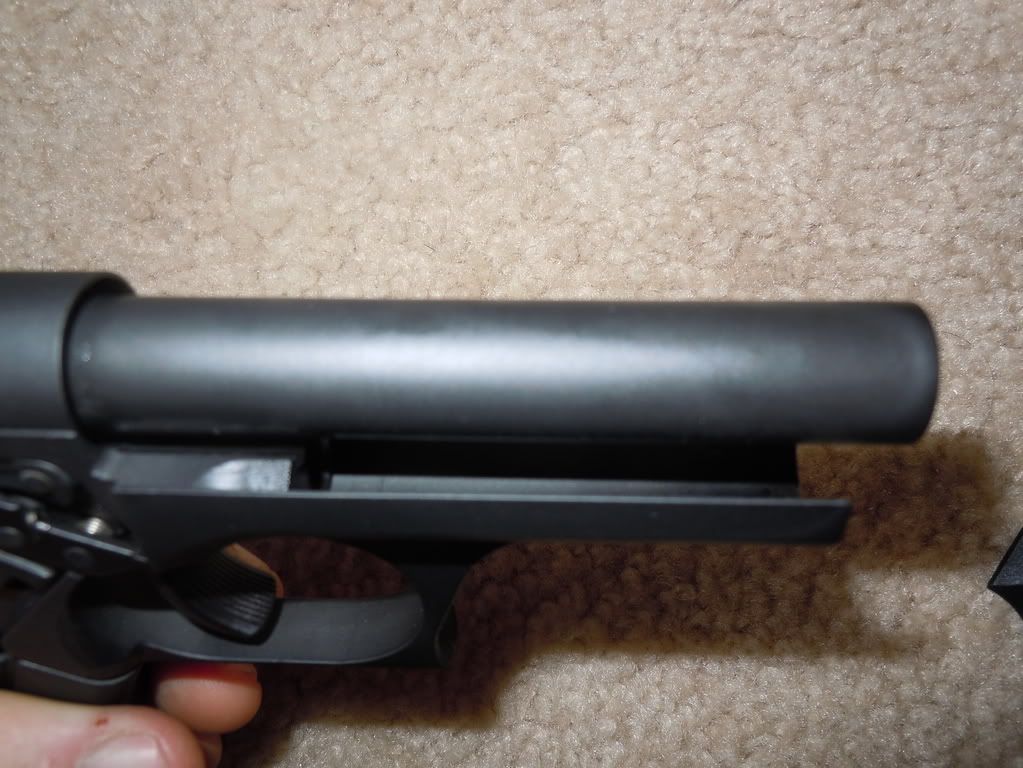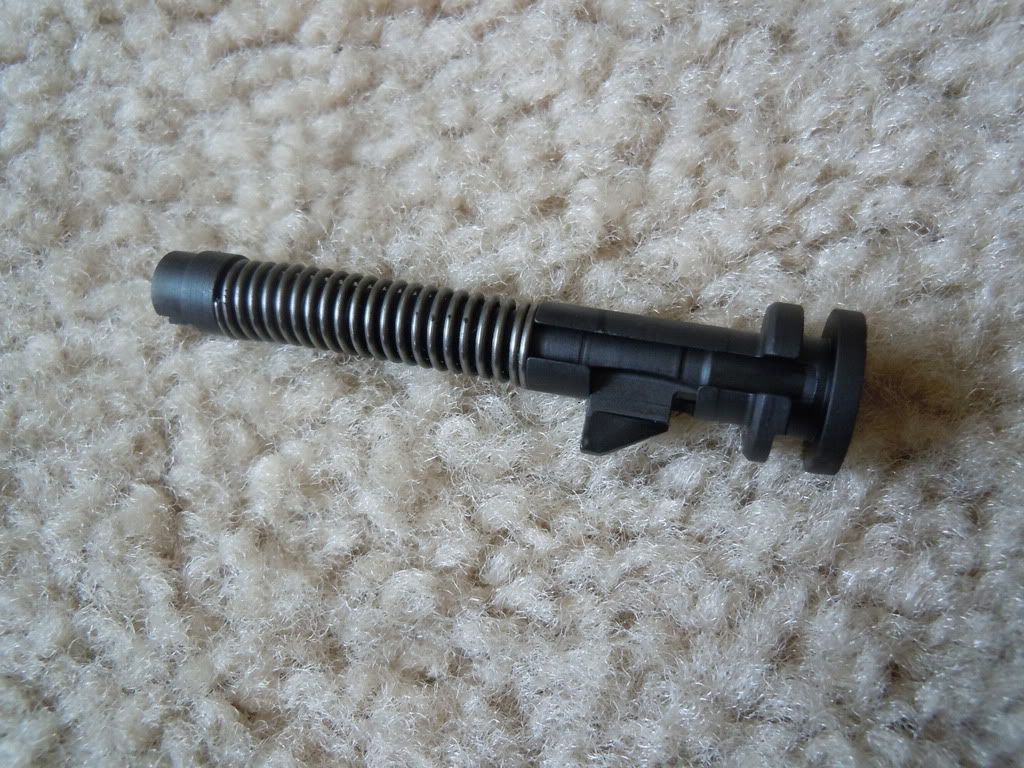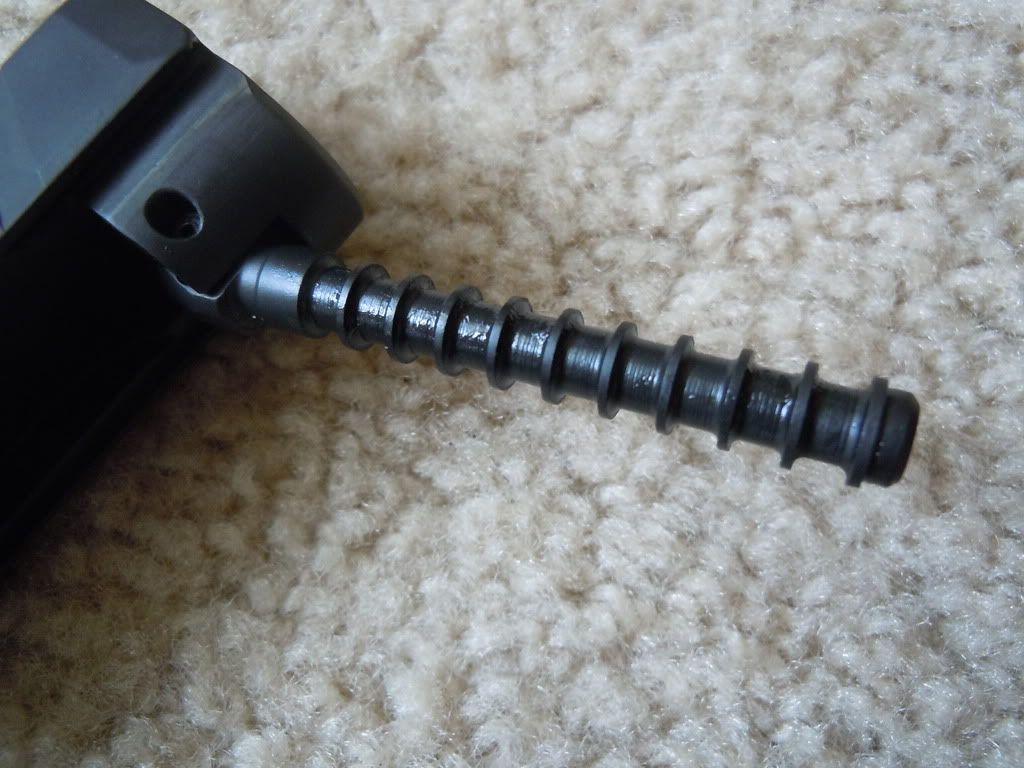 Looks like the spring is wearing the barrel right?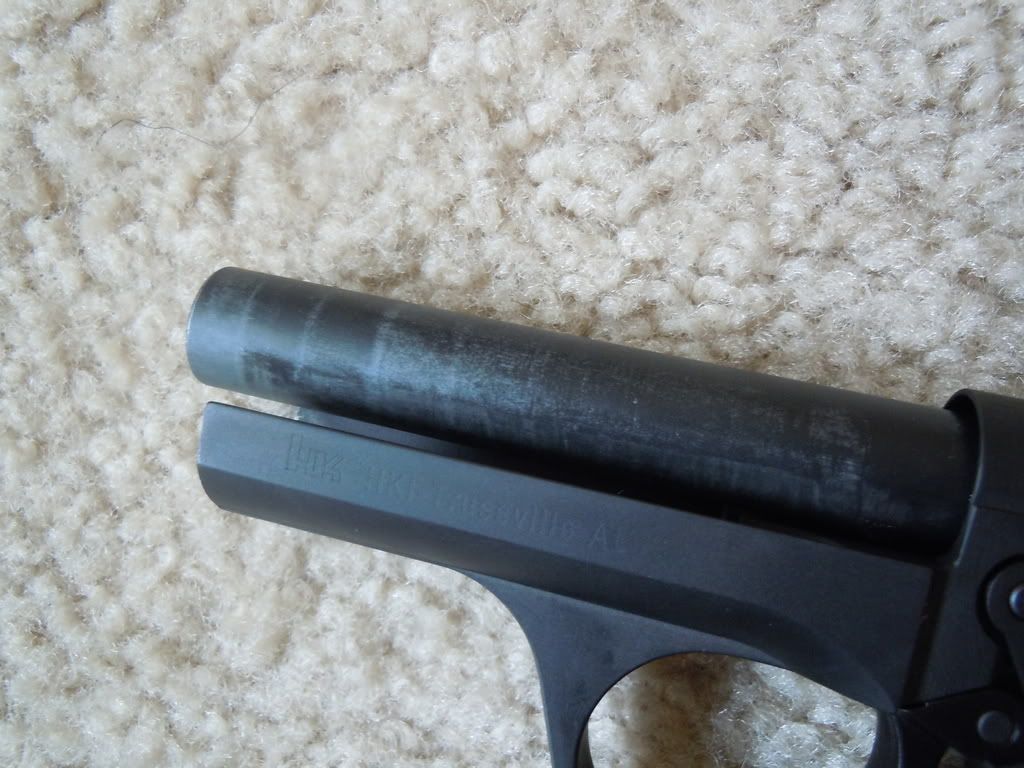 Nope. Wipes off with your finger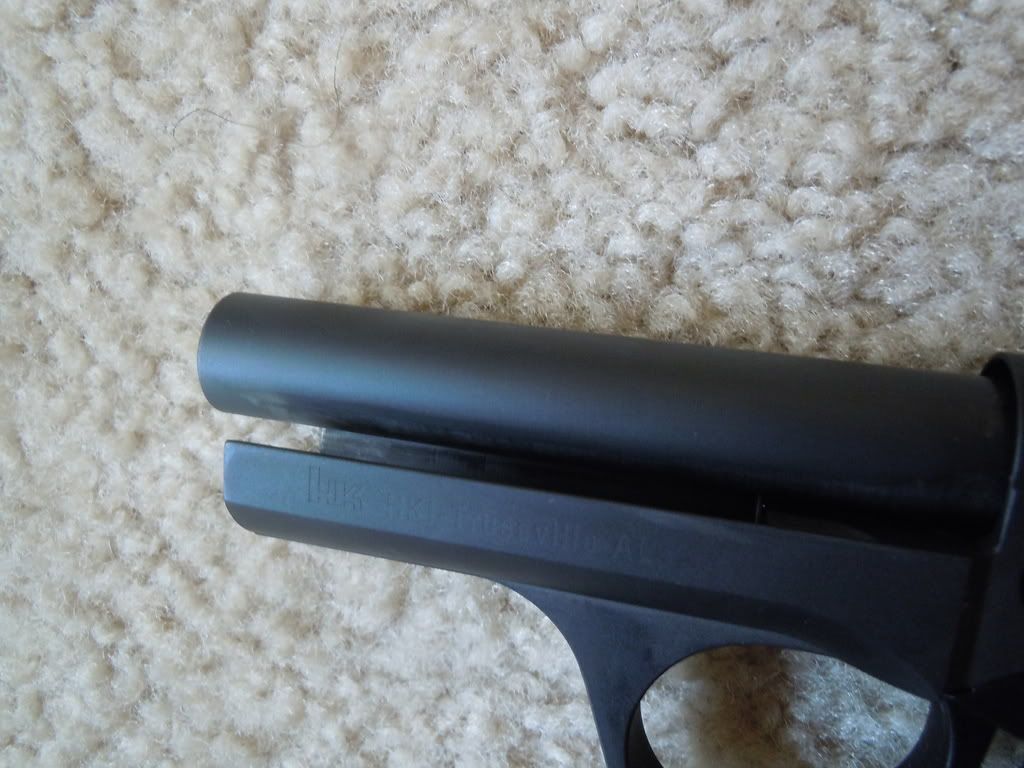 Serial Number can still be made out (one of my previous concerns)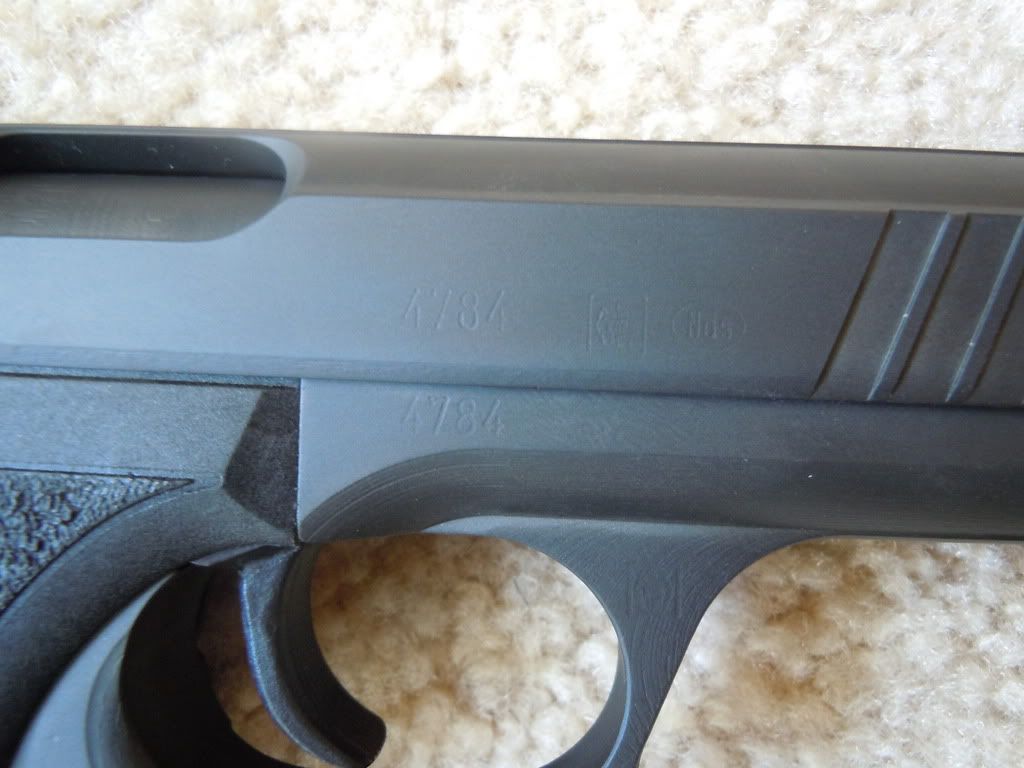 With new grips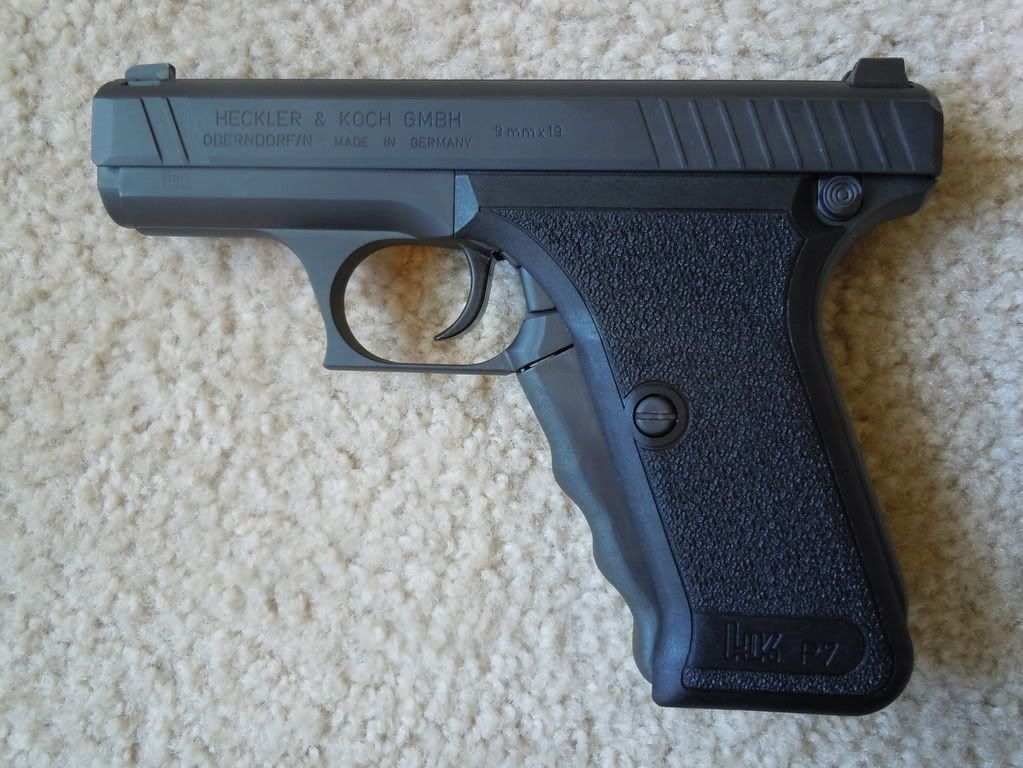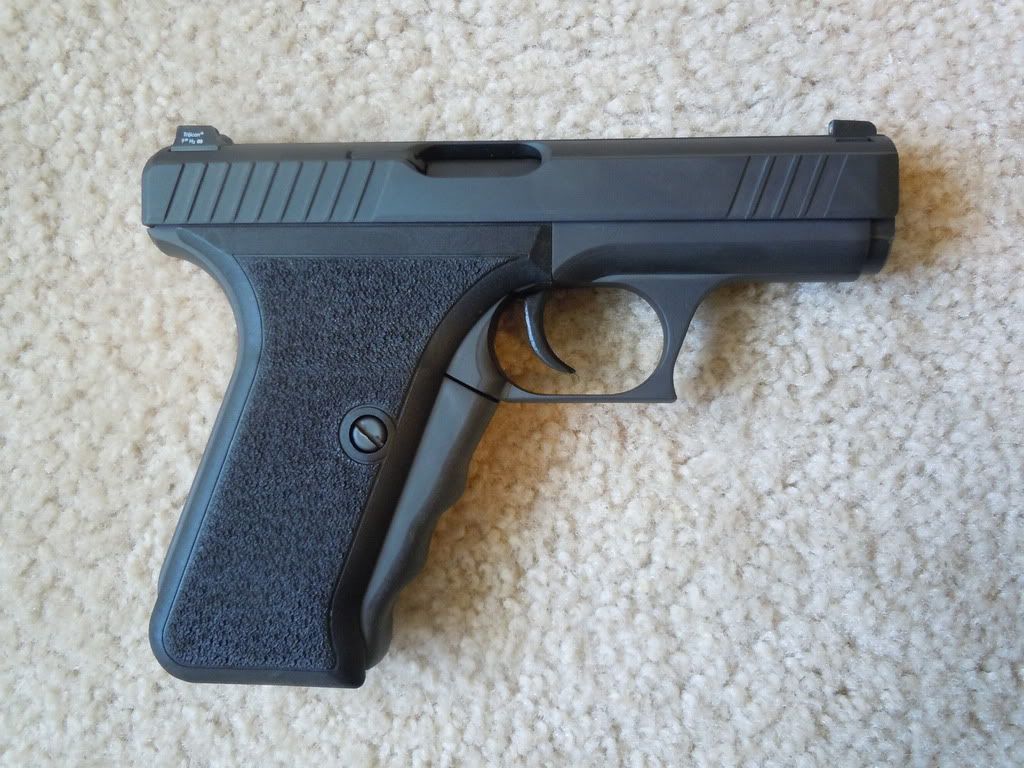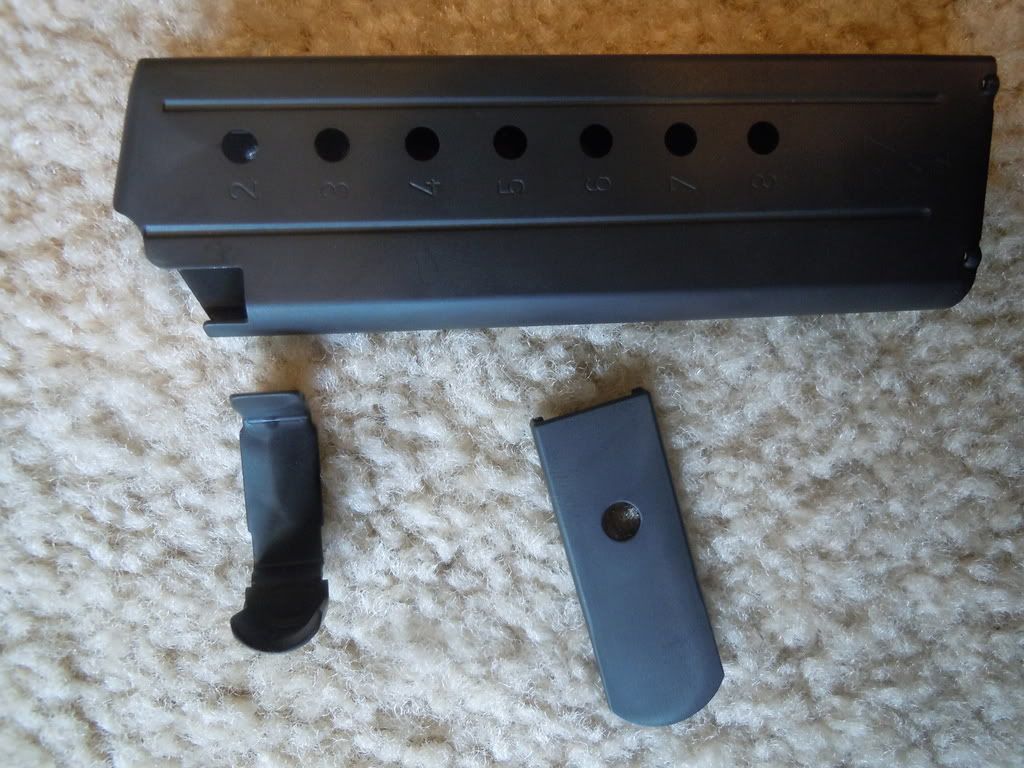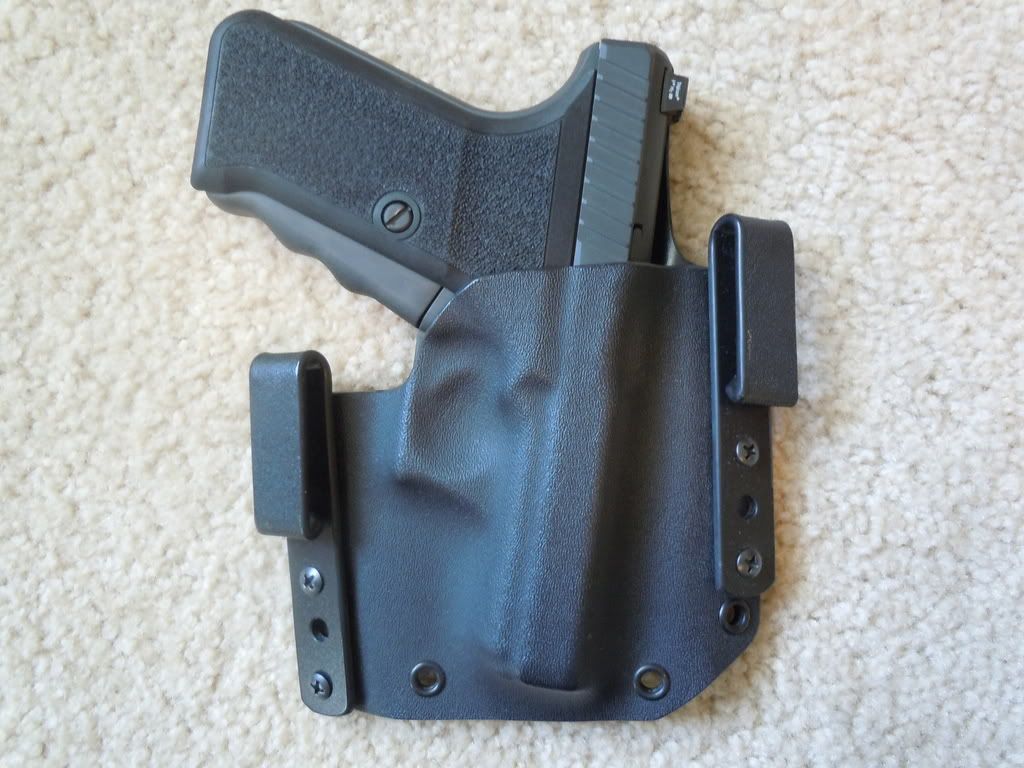 Questions? Concerns? Comments?