Discussion Starter
•
#1
•
So, there has been quite a bit of speculation regarding the weight differences between DI guns and piston guns.
Some claim as many as 2 to 3 pounds difference (with the piston gun being heavier of course).
So I decided to grab the good old postal scale and do some non-scientific weight measurements to give a few general weights for folks to go off of.
Here are the two uppers weighed. A 14.5 inch govt. profile M4 style barrel, an AAC blackout pinned and welded, a KAC freefloat RAS, with the full BCG installed. Other then that it is as clean as I can get it as all other accessories are user dependent and obviously add more weight.
The other is an MR556 with the barrel profiled to .72 under the handguard, barrel cut to 14.5, and a Gemtech bi-lock pinned and welded. Once again, a full BCG, and slick.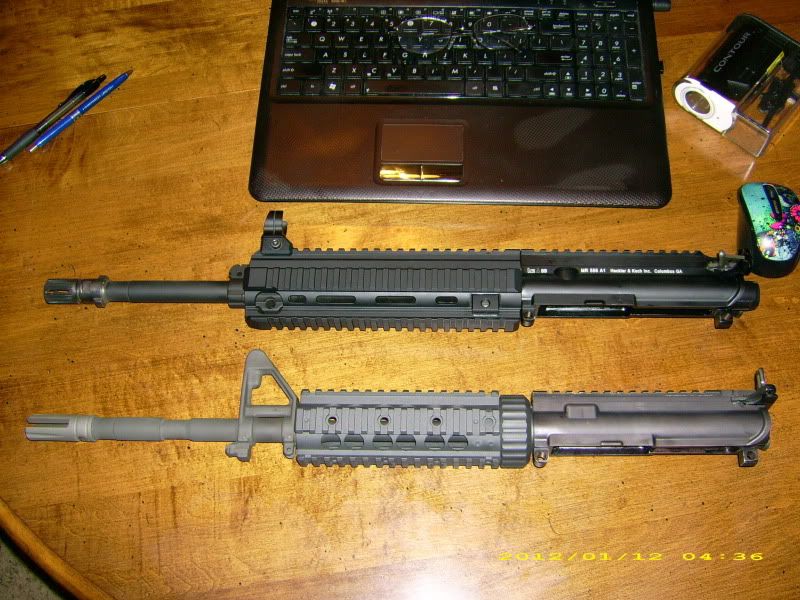 Here is the MR556 upper with the handguard removed to show barrel profile: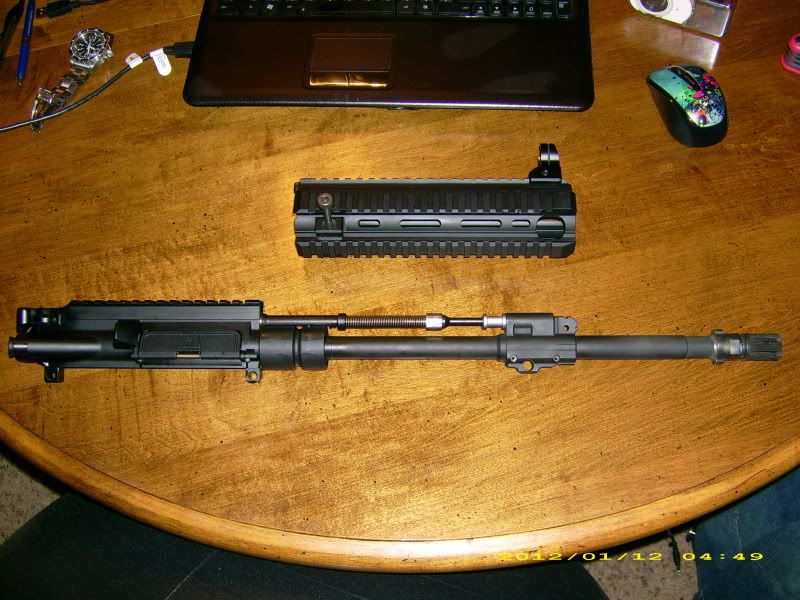 Here is the DI upper on the scale: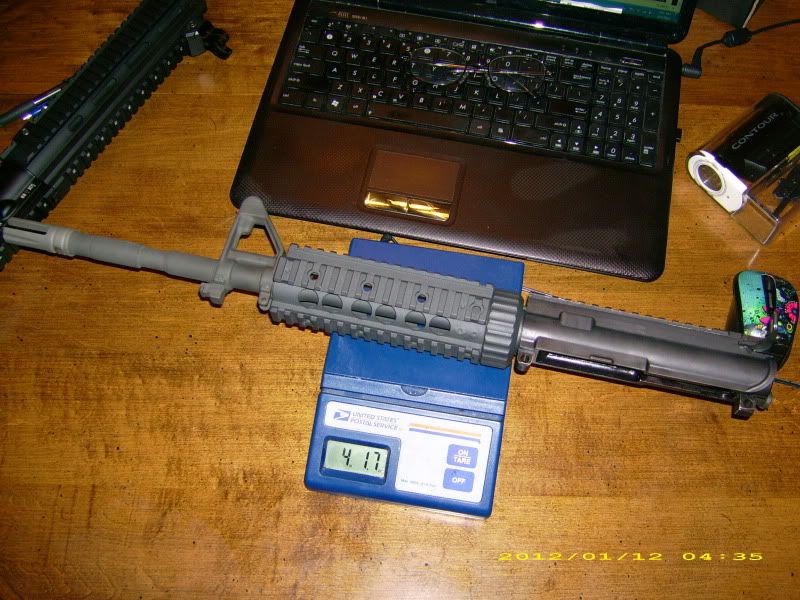 And here is the MR upper: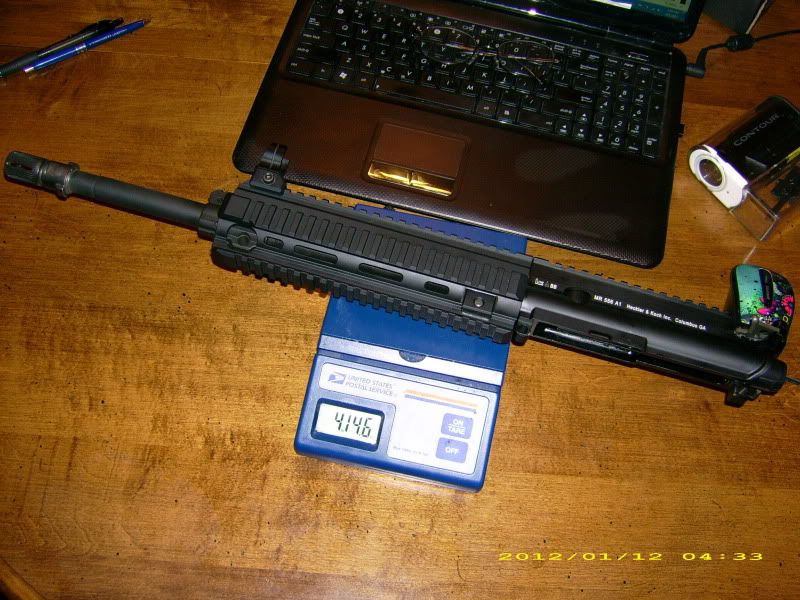 The MR556 upper is 4 lbs, 14.6 oz. The DI upper, with a slightly smaller barrel profile and the M4 stepdown, is 4 lbs, 1.7 oz. A difference of 12.9 oz.
This means that a real HK416 with a govt. profile will be somewhat less then my MR556, and probably around a half a pound heavier then a similar DI gun, if that.
Also, keep in mind that the KAC FF RAS is a damn light rail system as well, which might be skewing the results a little bit.
What does this mean in the greater scheme of things? Not a damned thing as I don't have a "real" 416 upper in my hands. But it's a start.