Discussion Starter
·
#1
·
Hello all! I'm still very new to the site here, but I wanted to post pics of my new SL8 conversion that I did.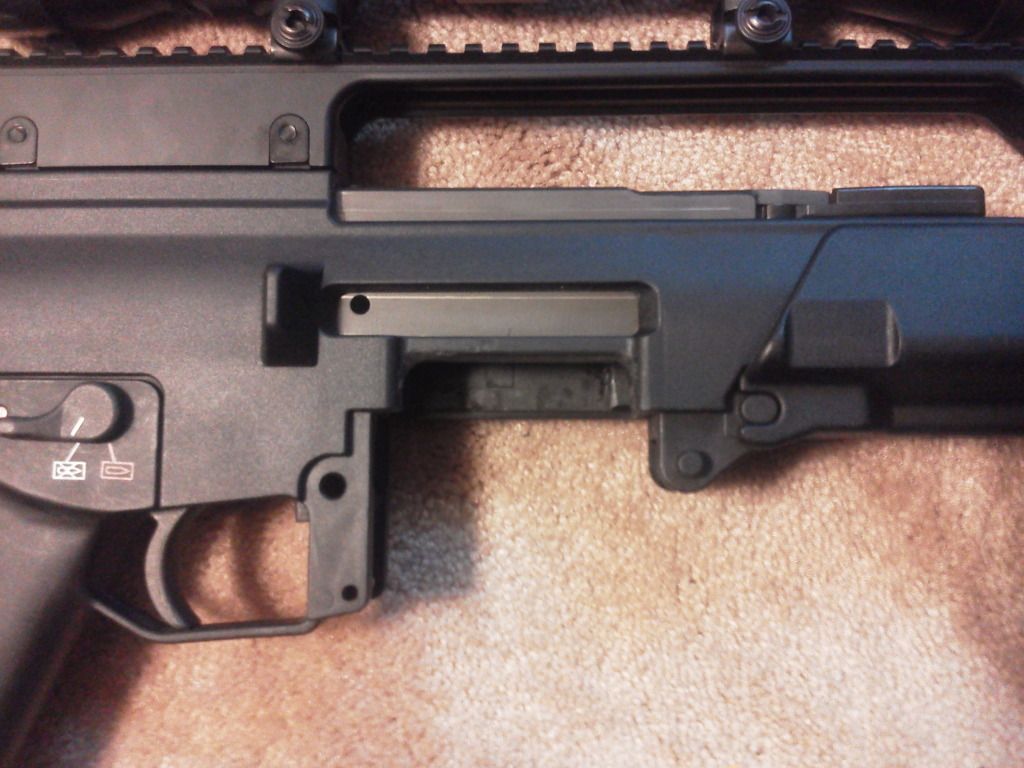 This is the cut to the window I did. It took 3 dremel heads and about 2 hours to hit it.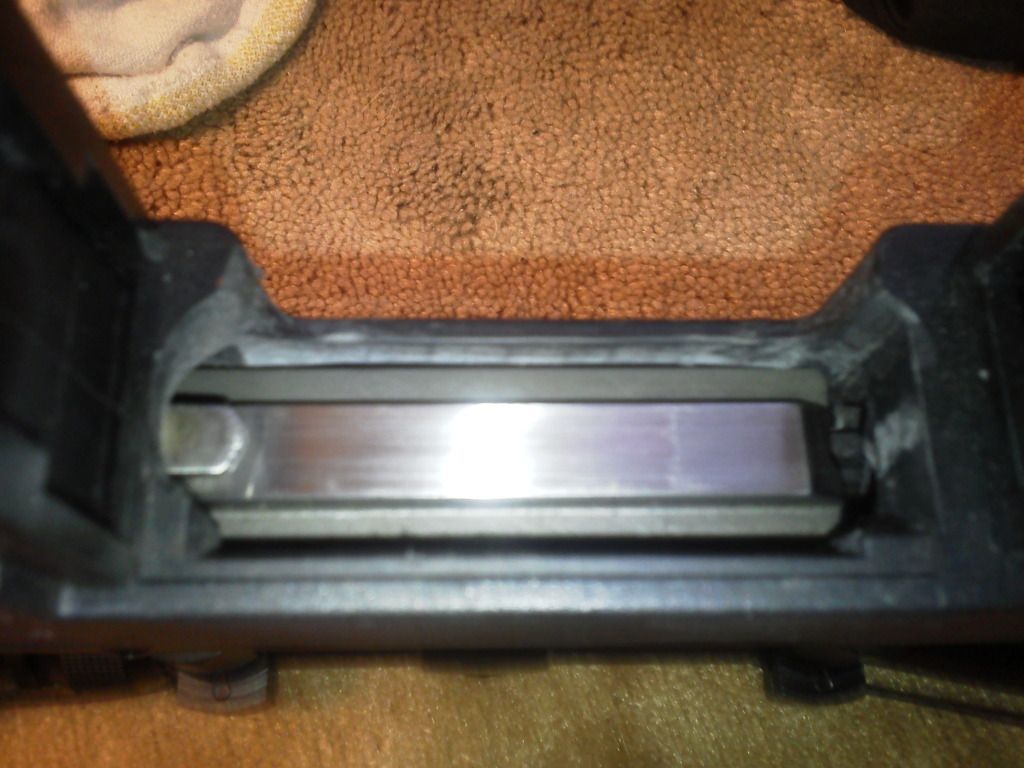 A top view of the cut. I think I did alright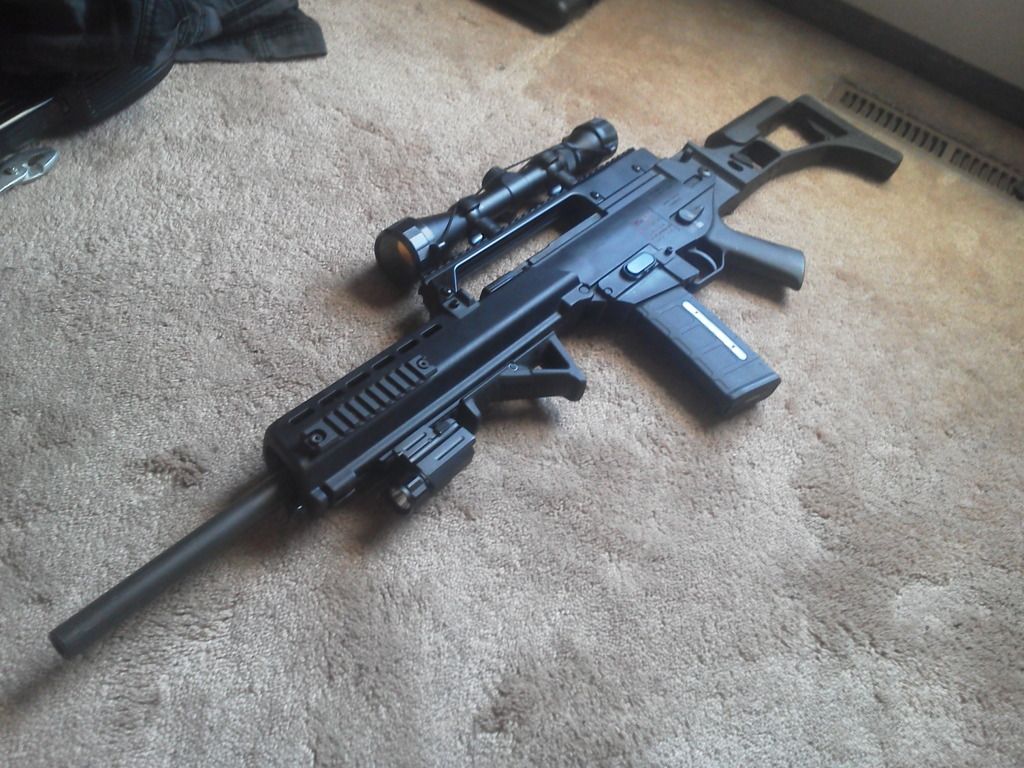 The completed rifle
I had hell of a time with the bolt as I got the US made bolt from HK parts (Not the HDPS one). The extractor claw axle pin would not fit in the new bolt (Off by 1/9000 of an inch) so I went to town with the belt sander and a nail and tapped it in. So far, the mad scientist experiment works, but still need to go to the range to test fire it. I also added on a G36c stock and the AR15 Magwell.
The reason I am proud of this is that I did all the work to get it here. I know I'm no where near the level of Chopstix Kid or Tbostic, but I do think I didn't do a half bad job.
Well there it is. I welcome constructive feedback so please let me know how you think I did.