I've generally favored 1911s, but I finally bought a P7M8. I've admired this pistol for a long time, and I just found out it has been discontinued (a while ago – okay, I wasn't paying attention). Then I saw several available on GunsAmerica, and it's on the California approved list, so I knew that now was the time.
After somewhat more rigmarole than usual – email correspondence with the seller, getting a copy or my dealer's FFL, picking up a cashier's check, sending the paperwork off – the gun appeared at my dealer. Then after the usual paperwork and ten day wait, I finally had it in my possession.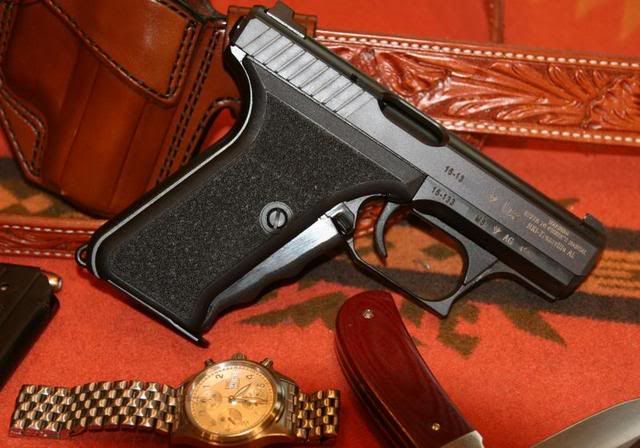 As of now I shoot my 1911s better than my P7M8. I think that's more a function of training/practice than the gun itself.
I have a number of high end 1911s, including a Les Baer Concept IV that I took to Gunsite a few years ago and a Nighthawk Talon II that I used for a Louis Awerbuck class several months ago. I've used 1911s for IPSC in the Limited and Limited Ten divisions. All in all, I've probably shot 100,000 rounds, give or take, from a 1911.
So, I've been practicing and the practice has been working, I'm beginning to learn to shoot the P7.
There's a lot to like about the P7. It's compact and easy to carry and conceal. It seems to have a high potential for accuracy. It's absolutely reliable (650 rounds, including a number of JHPs, without a bobble out of the box). It's very well made. But its unique manual of arms takes some practice.