I bought the HK USP40 when it first came out back in 199?.
I also bought the HK Universal Tactical light that came for the gun at that time:
I am wondering if anyone knows what Lumen output it is or anything else about it. I know the newer M2 UTL light has a 90 lumen output, so I suspect that it is less than that.
Here is a picture: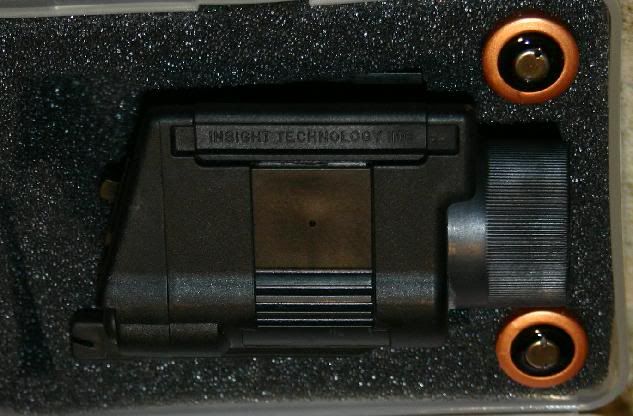 And it came with this wierd belt holder that would supposedly let you mount it on a longarm (I don't even know what face icons to add to this, as it doesn't seem very durable):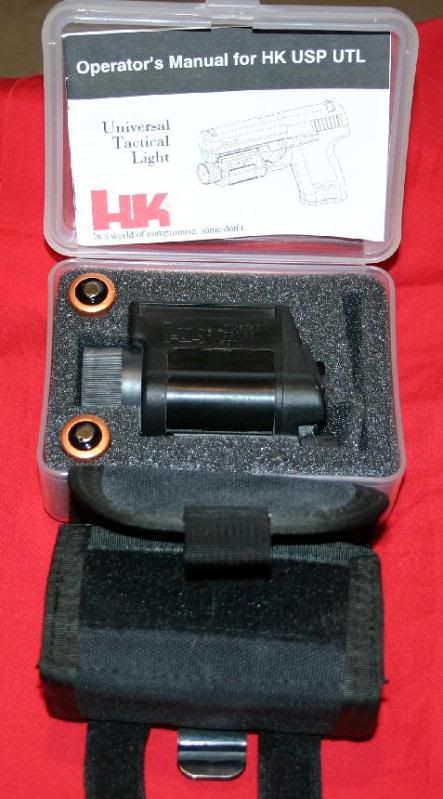 But you could actually put the loght in the holder and turn it on from one side and have it shine out the other:
Any thoughts?
thanks