After some help from Brad at Atlantic Firearms, I ordered Omega MP5K on Tuesday. Surprisingly it was shipped the next day and was at my FFL on Friday afternoon. I was torn between the Omega and the Zenith but ultimately decided on the Omega due to the 922r compliance. I had exchanged multiple emails and Brad and Blaine were extremely responsive; often answering emails after normal business hours.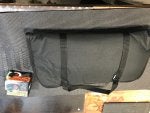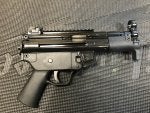 It came sealed in a nice case with with the inspection results, manual, some Atlantic Arms stickers. I wasn't sure what to expect. I am used to AR type machined firearms versus the stamped steal guns. I was impressed with the welds on this.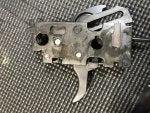 I realize that the guns are test fired but was a little surprised with the wear on the one magazine that came with it. This is going to be used so I'm not concerned.
One thing that was noticeable was the amount of oil that was packed in it. It needed a good cleaning when I got it home.
At the range, this thing kicked ass!! Such a blast to shoot. The iron sights were spot-on out of the box. Contrary to the advice, i was shooting 115 grain with pretty good results. I had 3 failures out of a couple of hundred rounds but I'm blaming the ammo. I added a single point sling and the thing rocked. I tried to put it through its paces by fireing full mages, fast reloads, etc. The only thing thing bad was the handgaurd got hot but but nothing a pare of gloves wont fix. I will be Tax Stamping it and add a vertical forward grip which should help (in 8-9months).
When i got home and cleaned it, the coating on the barrel muzzle did come off. I was using Hopps #9; what I use on all firearms.
Overall, a great gun. I would recommend it to anyone. I'm glad I decided on the K versus the standard MP5 because the size is perfect and a blast at the range.