It just got delivered today. Took it out of the box and what a first impression!
The ergonomics of the gun are un-frickin-believable!! It feels better in my hand than anything else I've ever held (with the exception of my jimmy
). The "spiderman" grips are the s**t.
Normally I'm very satisfied with how a full size Glock feels, but in comparison to the H&K, the Glock feels like you're holding a 2x4. Here's a picture of the two side by side. Size wise they are pretty similar.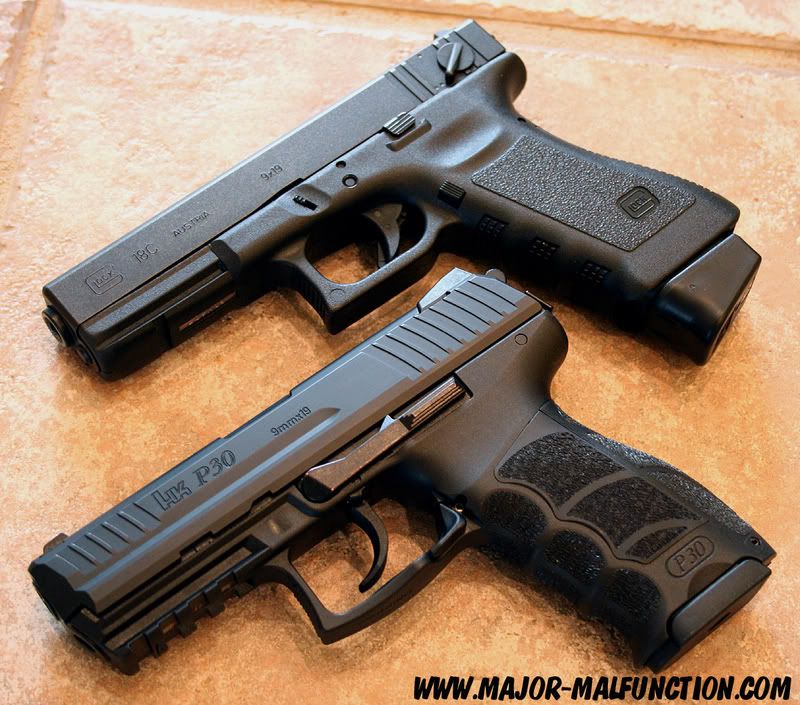 Man, I can't wait to go shoot it!
Did I mention how great the gun feels in your hand?!