Discussion Starter
·
#1
·
I've seen pictures of the USP .45 Compact Tactical, one on the HK site and a few floating around on the Internet.
My question is, does the USP45CT have the " USP 45 CT" engraving on the slide? The one on HK site doesn't show one, but I found one on Gunbroker that does.
If it does, when did the change take place and is it on the latest production (BA or BB date code)?
Thanks guys.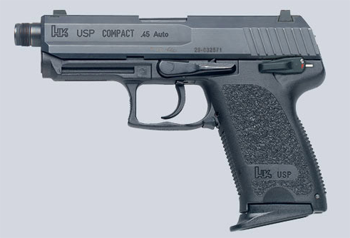 Pic on HK site
Pic from Gunbroker