Now that many of my current projects are with their respective smiths/experts, i've been rather bored and had some time to think, I have a general idea. Now, some of my logic may not hold true and there are some general assumptions, so stay with me.
I've always liked the look of the G41; especially the G41K.
It's my understanding that the G41 fore end will fit the HK 91, suffice to say the G41 has a "full-length" front end (cocking tube/handguard)...for lack of a better term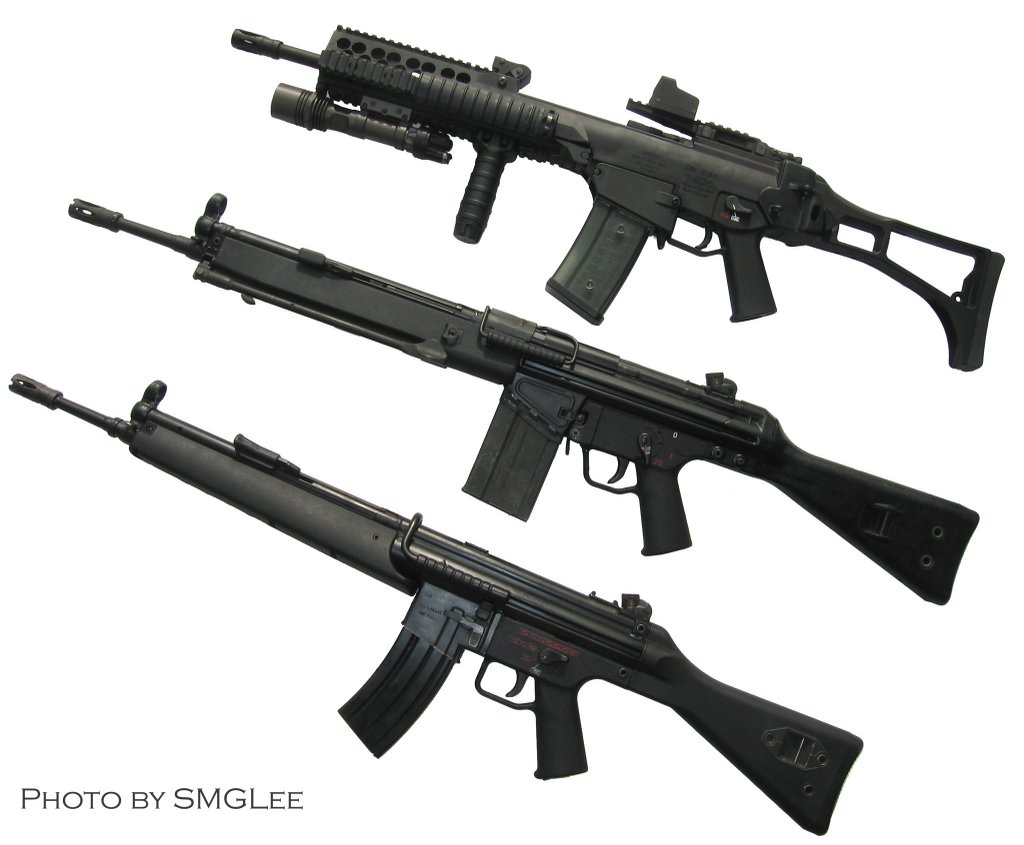 Now, based on that and HKPro's listed specs, the G41K sports a roughly 15" barrel. And as we've seen with
Arizona Response Systems
, shortening a barrel to 15" and pinning a flash hider will get the barrel long enough to not have to SBR
Here's my $10,000 question and where my idea starts to break down:
If one were using a 93 as a base, can one move the front sight tower forward enough to accommodate the longer cocking tube and handguard considering how horribly thin the 93/33 gets? Granted ANYTHING can be done for a price, but can it be done to where the sights are still perfectly viable (i.e. not just "for show")?
I'm guessing the guys making the 34's are running into something similar.
Thoughts?...other than I have WAY too much time to think about crazy HK build ideas