A few items for sale.
Two (2)
One
Streamlight Laser/lights available. I purchased new this past spring.
Mounted/tested but never used to fire a round or at the range. They sat in the safe. No issues whatsoever. Functions as new.
--One Streamlight TLR-4 has the mount for USP Full Size pistol.
-- Second TLR-4 G has the mount for a compact USP pistol.
They both come with the original mount supplied to fit pistols w/ regular pic rails.
$175 (net to me) for TLR-4 USP Compact Rail shipped CONUS
SOLD
for TLR-4 Full Size USP Rail shipped CONUS
- SOLD
___
Meprolight USIT
- to install/remove Tactical & regular sights on Heckler & Koch pistols as well as most other manufacturers.
Used once, like new. No issues whatsoever. I purchased new originally. Comes exactly as shown below as i received when new.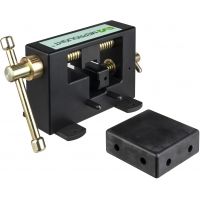 Shop great deals on Meprolight USIT Universal Sight Installation Tool at OpticsPlanet! Get FREE SHIPPING on orders over $49!
www.opticsplanet.com
Retails for approx. $650

Sell for $575 $550 $495 plus actual shipping, local pickup in Atlanta, GA available.
SOLD