Discussion Starter
·
#1
·
So I have finally completed my goal of acquiring what I consider to be the best overall products from the best overall 9mm handgun manufacturers. I have the P2000 for my wife's HD weapon. I have the P226 for my HD weapon. And I have the G19 for my CC weapon. I took the CHL class last weekend, and just today called OSBI for the second time to have them mail out an application form.
As I thanked those on Sigforum, I also want to thank all of you here on HKPro for your vast knowledge and experience in regards to this subject. I could not have purchased these particular handguns without your guidance.
I have calmed my PAD (Pistol Acquisition Disorder)(which oddly enough had replaced my other PAD - Pipe Acquisition Disorder) and now must save for a black rifle project.
Here is the family!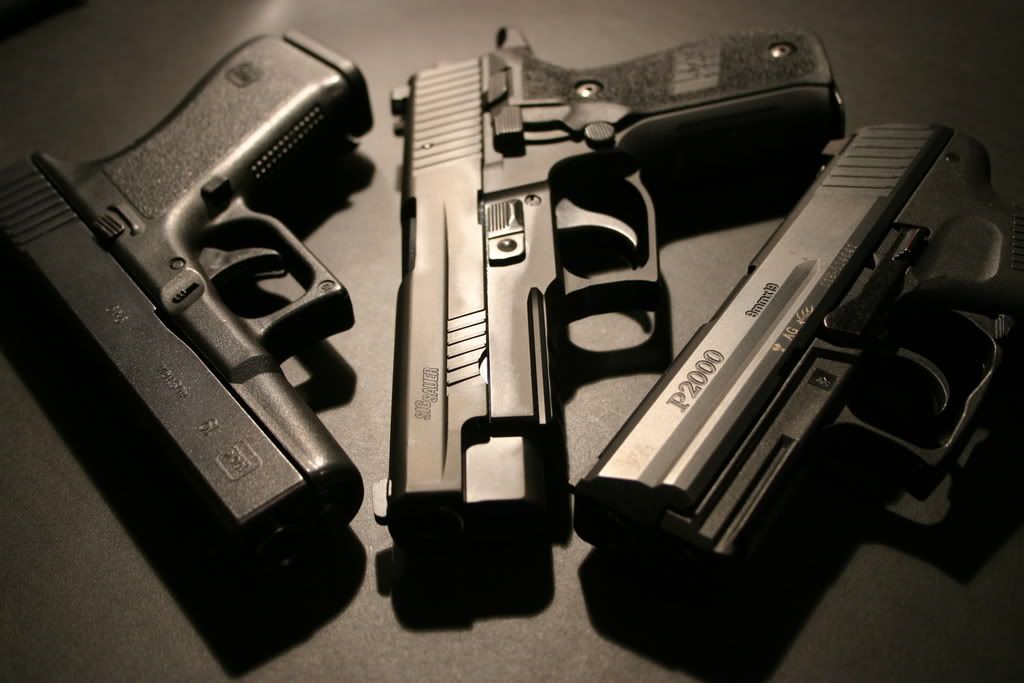 Thanks again!