Was MK 2225:
As was typical of all the early semi auto's imported by Golden State Arms, is has a matte blued finish: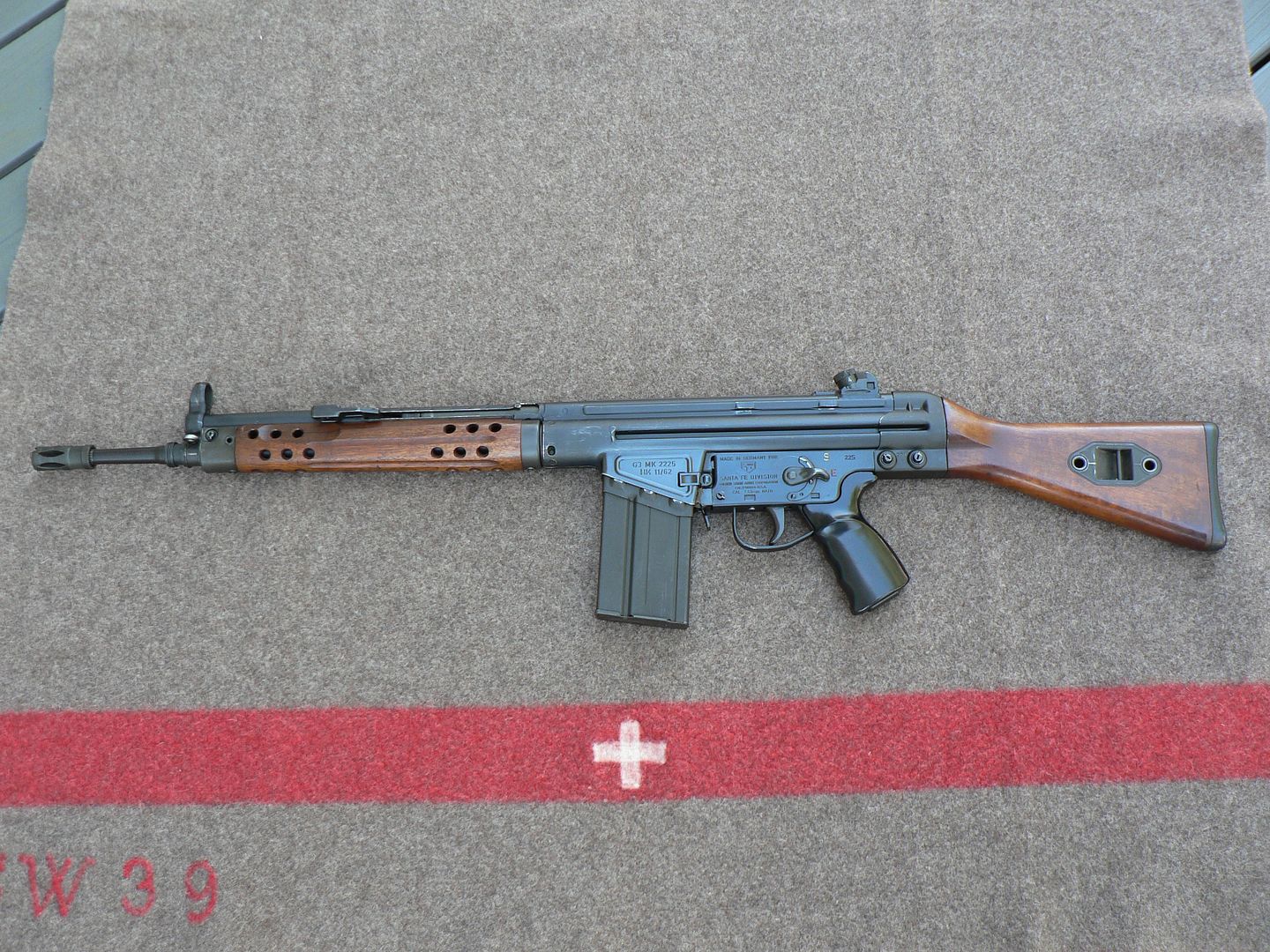 Compared here to a 1982 with HK blue/grey paint: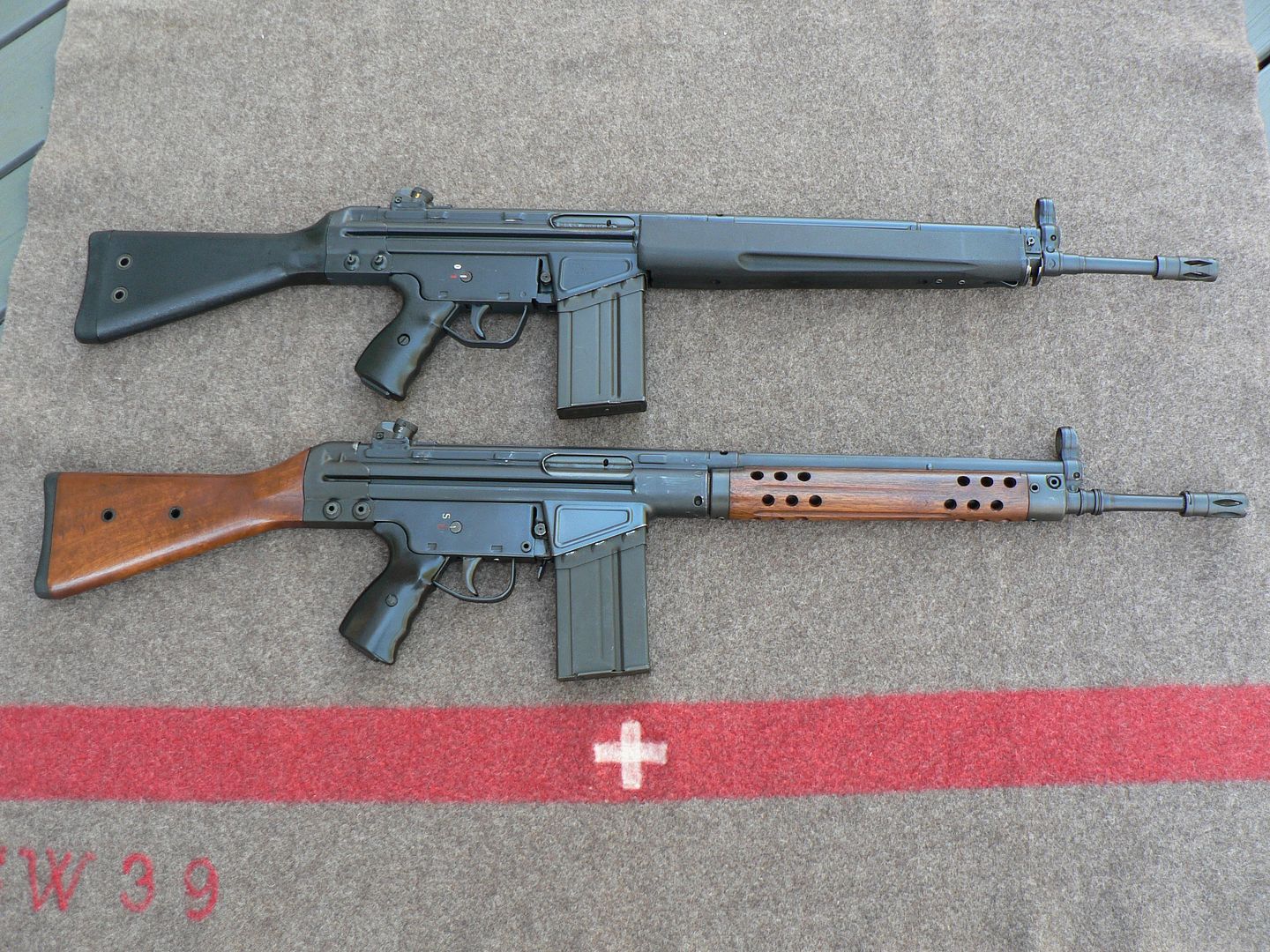 Only 50 were imported in November of 1962 and while this example shows the standard HK attention to detail, it's clearly a military rifle complete with military inspection marks. The 1981 shown above bears commercial inspection marks and as nice as the 1962 rifle is, the 1981 is even better finished. The design features incorporated to preclude select fire modification are better thought out and executed on the later rifles too. All in all, while the earlier rifle is obviously more sought after by collectors, the later one is more practical from a pure shooting perspective.
Usually, collectors prefer rifles without an importer's mark and if there is one, they prefer it to be as small and discreet as possible. The early import G3's are a notable exception to this rule. Not only was an unnecessary import mark applied, it was among the largest ever applied by any importer:
Still, collectors don't seem to mind because these jobbers are highly sought after by HK folks.
I'll eventually be writing an up close and personal article about this rifle (and a July 1962 one too) on my upcoming website and I'll let you guys know when I do. Enjoy!