Discussion Starter
·
#1
·
As if the 458 SOCOM AR Upper and the Short Reset LEM trigger on the USP and P30 wasn't enough, your friends at Grayguns, Inc. have done it again.
The last time one of these babies was birthed was 1987, until just last night.... Per a request from a customer, Bruce has agreed to start modifying the P7M13 into a Compensated, Long Slide, Race Gun once again.
I thought I'd share some pics with you guys on this truly sweet project.
Here are a couple of the comp being welded to the slide.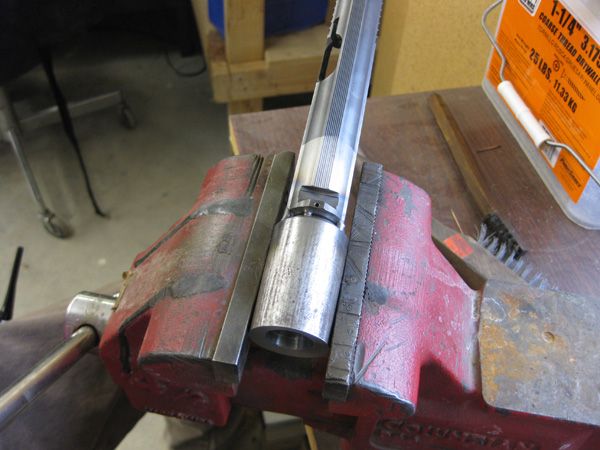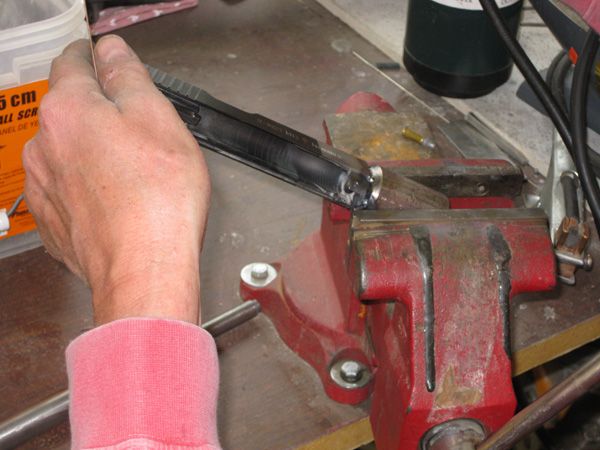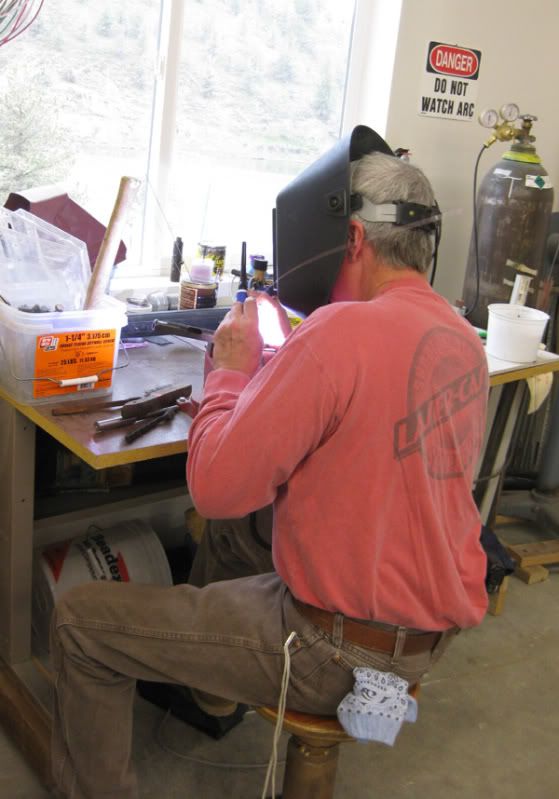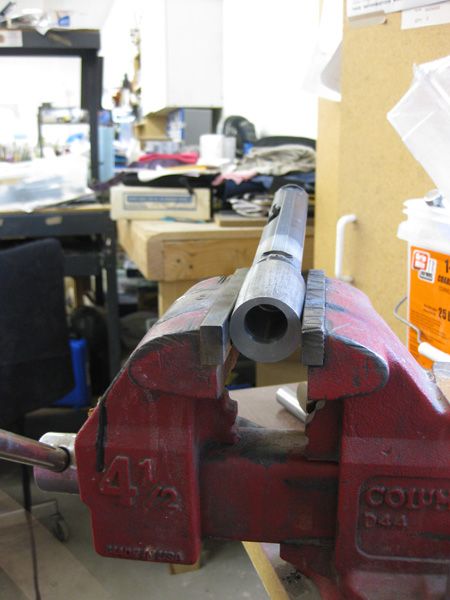 Notice the sign.....it should say "Do not behold my radiance"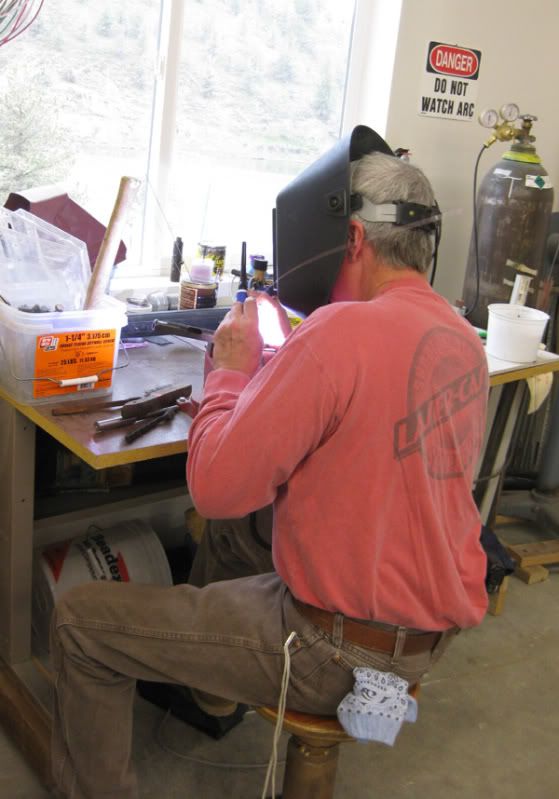 Here's a shot of the comp after the ports were milled in.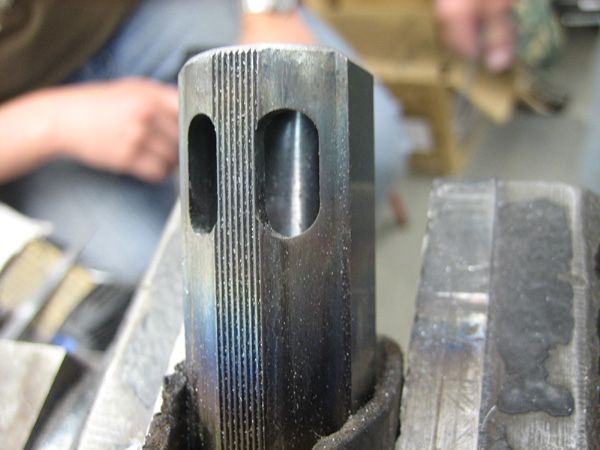 Roy was commissioned to build the charging handle for this project. Roy started off with a bar of steel and in a matter of hours a charging handle imerged from the pile of chips and metal shavings around his bench. Roy did a pretty sweet job if you ask me.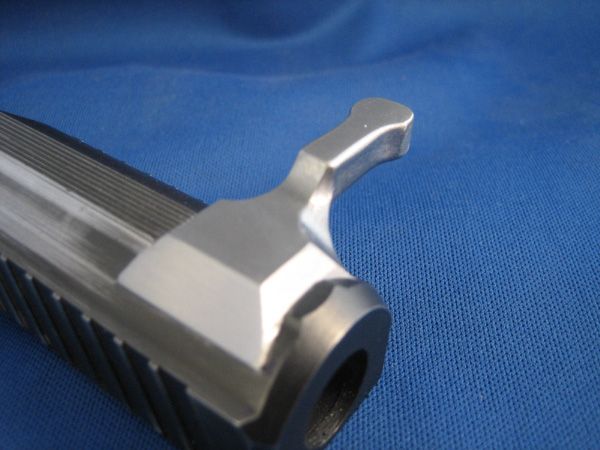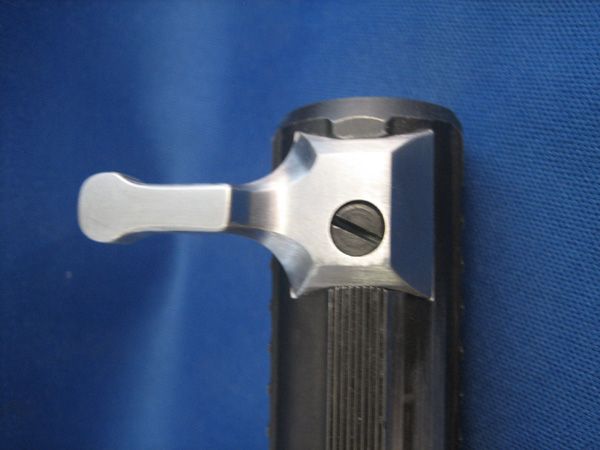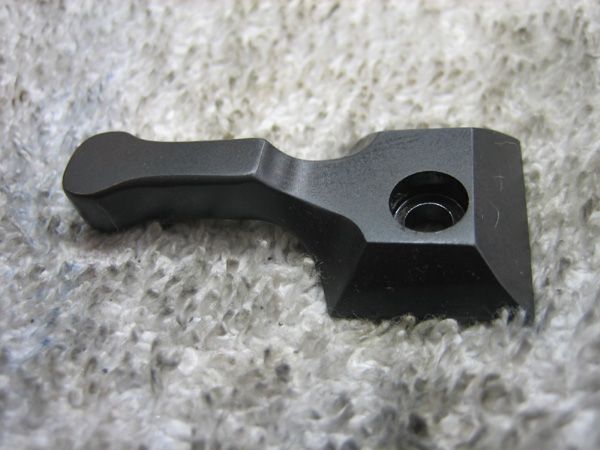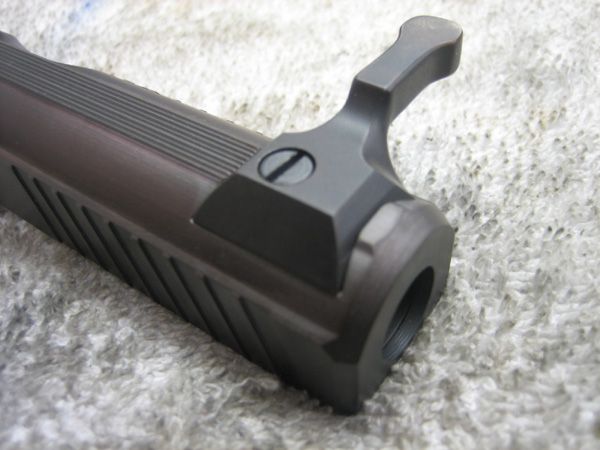 I was commissioned to build the scope mount. I started with a pre existing extrusion and measured, cut, remeasured, swore and cut again until I had a scope mount worthy of such a gun.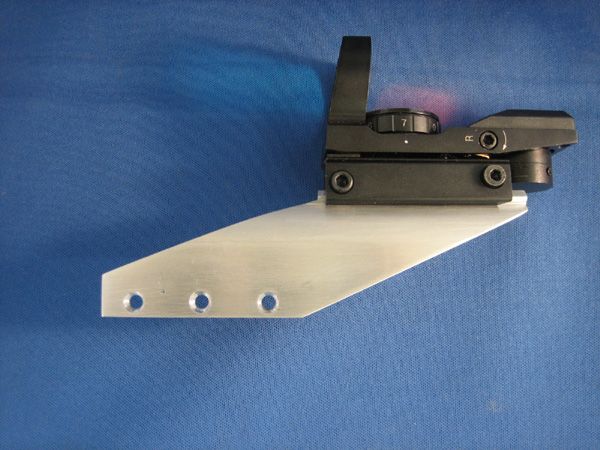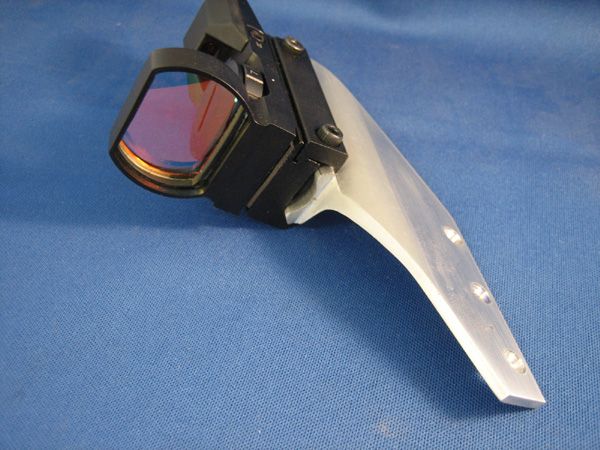 The Parts after being blued.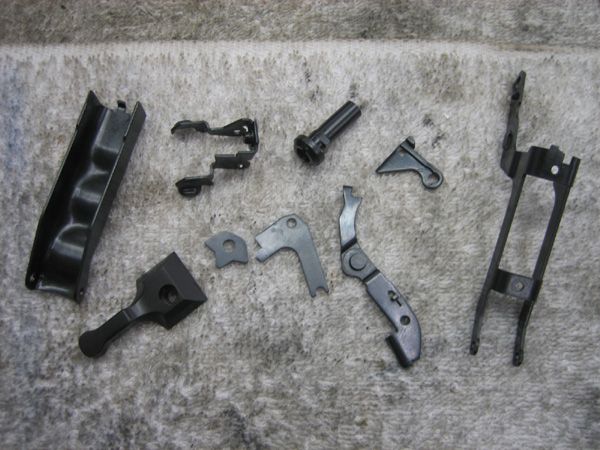 Bruce assmebling his latest creation.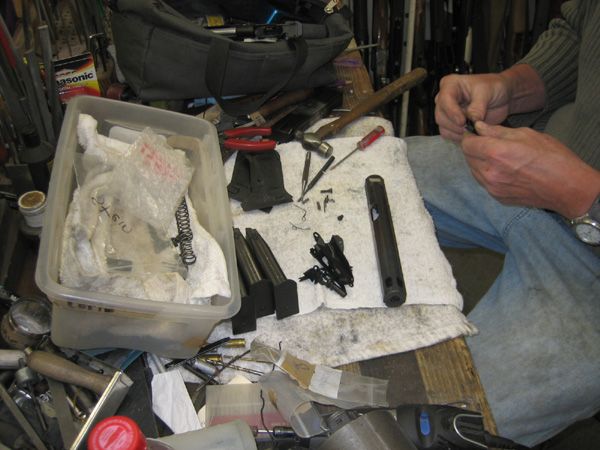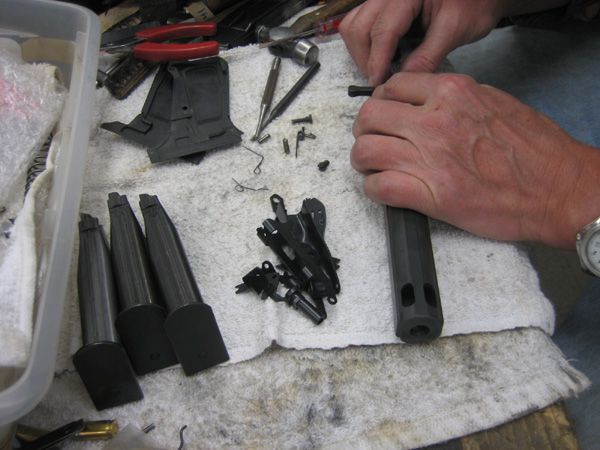 Notice the "Deer in the Head Lights" look on his face, that's what happens when the 3 of us put in a 16 hour day to get her finished up...(Yeah, it was past midnight when we finally shut off the lights)
Finally nearing completion. You can see the masterfully sculpted beaver tail that Torie was commissioned to build. You can't see it real well here, but the back strap has been checkered and bordered by Bruce himself.
IT IS DONE!!!!!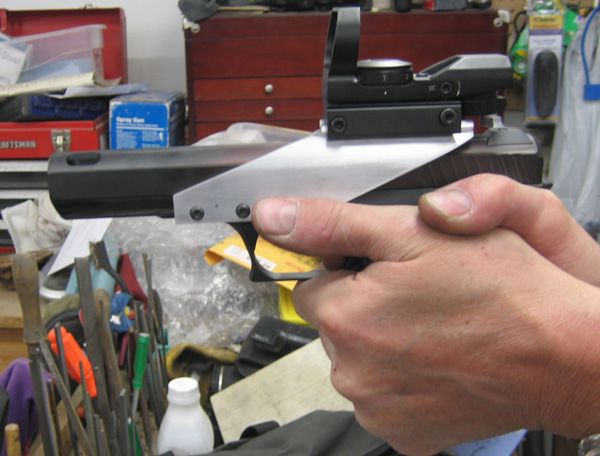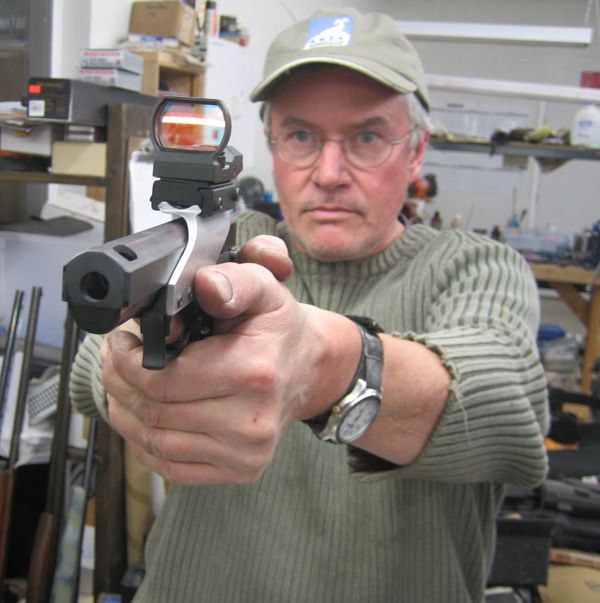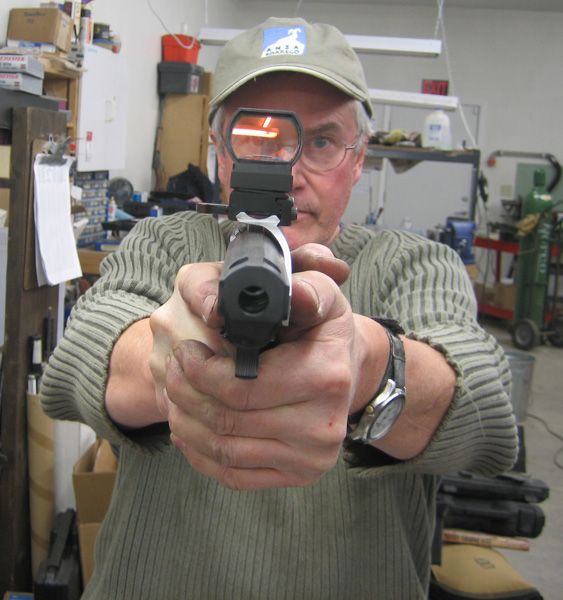 Here goes nothin'.
IT LIVES!!!
Of coarse Bruce got to fire the first shots. Like you need to ask, yep I got them on video. I know it's a bit dark, it was just about midnight when we got it back together. I'll get more videos of it shooting before we ship it off.