Discussion Starter
·
#1
·
HK45C
Added threaded barrel
AAC thread protector
Heinie raised sights
5 10rd elephant foot mag
3 8rd mags with finger extension
2 8rd flat base plate mags
Raven Concealment Holster
2 Raven Concealment mag carriers
Hey guys just wanted to update everyone on my first HK the 45C. I've had it for about 6.5 months now and have about 1800rds through it. The only ammunition I use is Federal 230gr American Eagle for FMJ range ammo which I have 1300rds through, and Federal HST +P for hollow points for defense with about 500rds ran through the gun. So far the gun has been flawless with no major problems other than the slide not locking back on the last round a few times which isnt a huge deal. I clean the gun every time to every other time I get back from the range using the HK cleaning kit with Militic lube and grease.
I also recently got my Raven Concealment holster and mag carriers after the long wait. I havent gotten to carry it as much as Id like but when I do carry it, it rides comfortably in the RC holster and Ares Ranger belt. I am a smaller guy and Ive figured out that it is much more comfortable for me to only carry one extra mag so I have a flat 8rd mag with 1 in the chamber carrying cocked and locked in single action with one 10 round elephant foot mag in the mag holster. I carry it OWB right now but would like to get a couple soft loops from RC to carry it IWB in the summer for better concealment under just a tee.
Overall I couldnt be happier with my first HK as well as my first handgun. The reliabilty is on par with HKs reputation, and the gun is far more accurate than I am. I wish I could afford to put way more rds through the gun than I have. Hopefully down the road Ill also be able to get an AAC TiRant 45 for my 45C. As well as a tan 45C from the group buy, so I can keep one in my home for defense and the other in my vehicle. Thanks for looking and thanks for being a helpful and informative forum Ive learned quite a bit here.
HK and Striders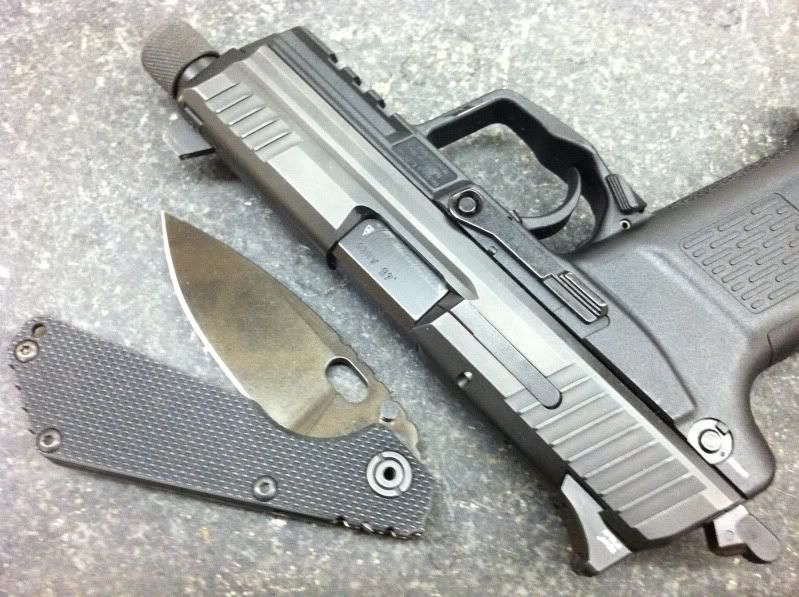 HK Cleaning Kit with Militec Lube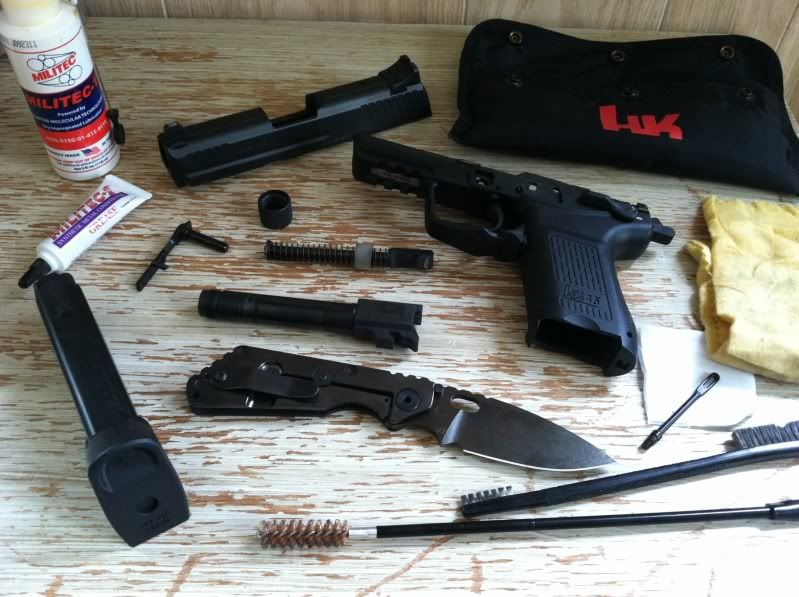 Holster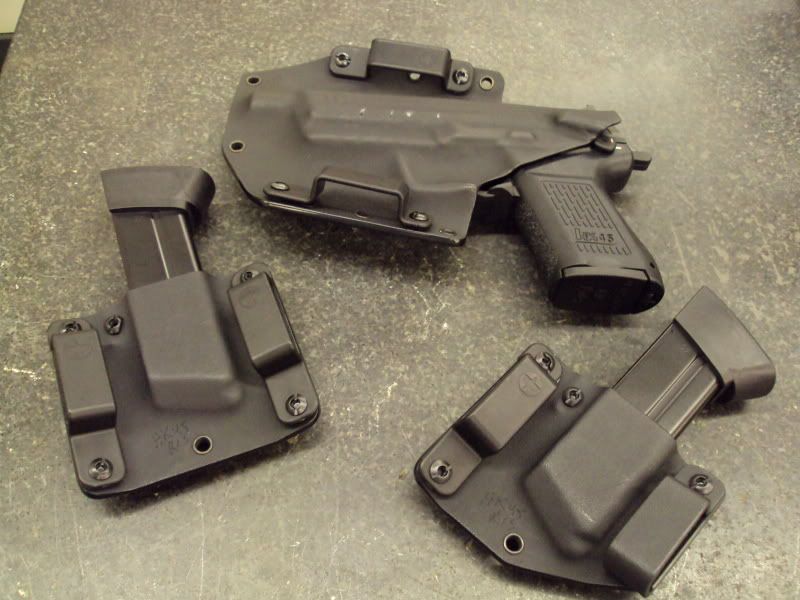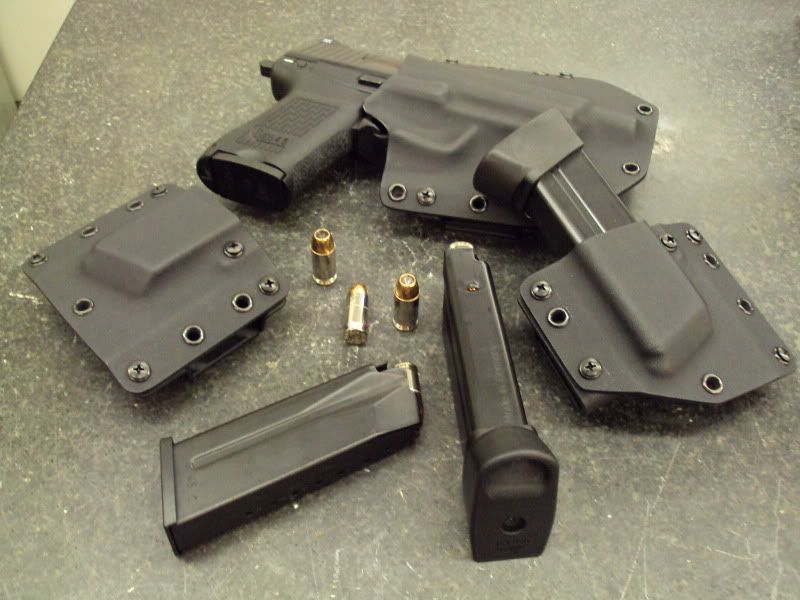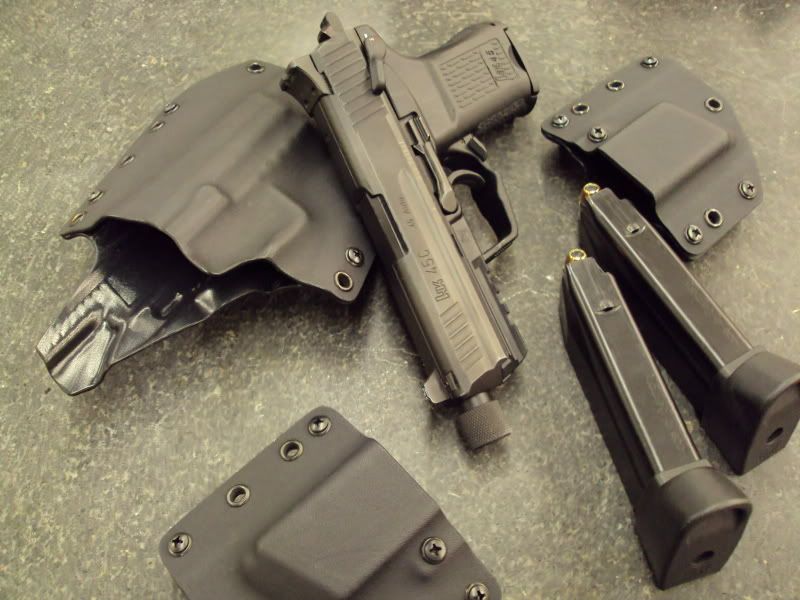 Concealed under a light fleece
45C in action range shot with iPhone