First I want to say thanks for all the help I received when first joining especially TooSixy, Big Bore, and Carrera. I picked this beauty up on May 23rd and I've been really busy so I didn't get to share some pics with you. I took these with my iPhone and let's just say that photography isn't a strength of mine.
Gun was purchased brand new from a local gun shop as a V1 and I converted it to a Todd Green Special LEM with no lever - BC date code. I also added the extended magazine release. At this point I'm in love with this gun and I definitely have the HK itch. I'll show you guys some before and after. In a couple of pictures I wiped it down with a paper towel which wasn't the best idea.
Before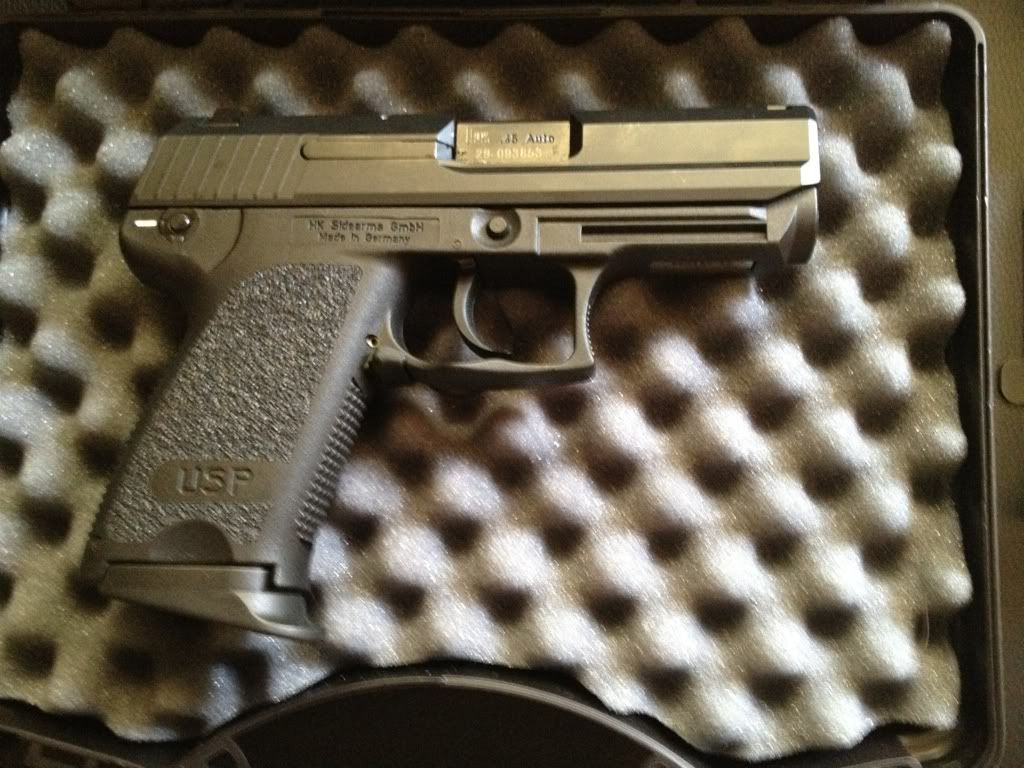 After
Love the clean profile and the LEM trigger. I was that guy on the fence between the P2000 and the USPc and I'm 100% certain I made the right choice. Just feels and looks like it's all business.