I happened to be at the right place at the right time today. I was shooting skeet at a fundraising event when a "machine gun shooting experience" was being hosted on another part of the range. They were taking a few shooters through some amazing shooting experiences, including multiple shoulder-fired MGs, a few beltfed light/general MGs, a Ma Deuce .50 and a M134 minigun!
The table of assorted shoulder-fired MGs:
The minigun: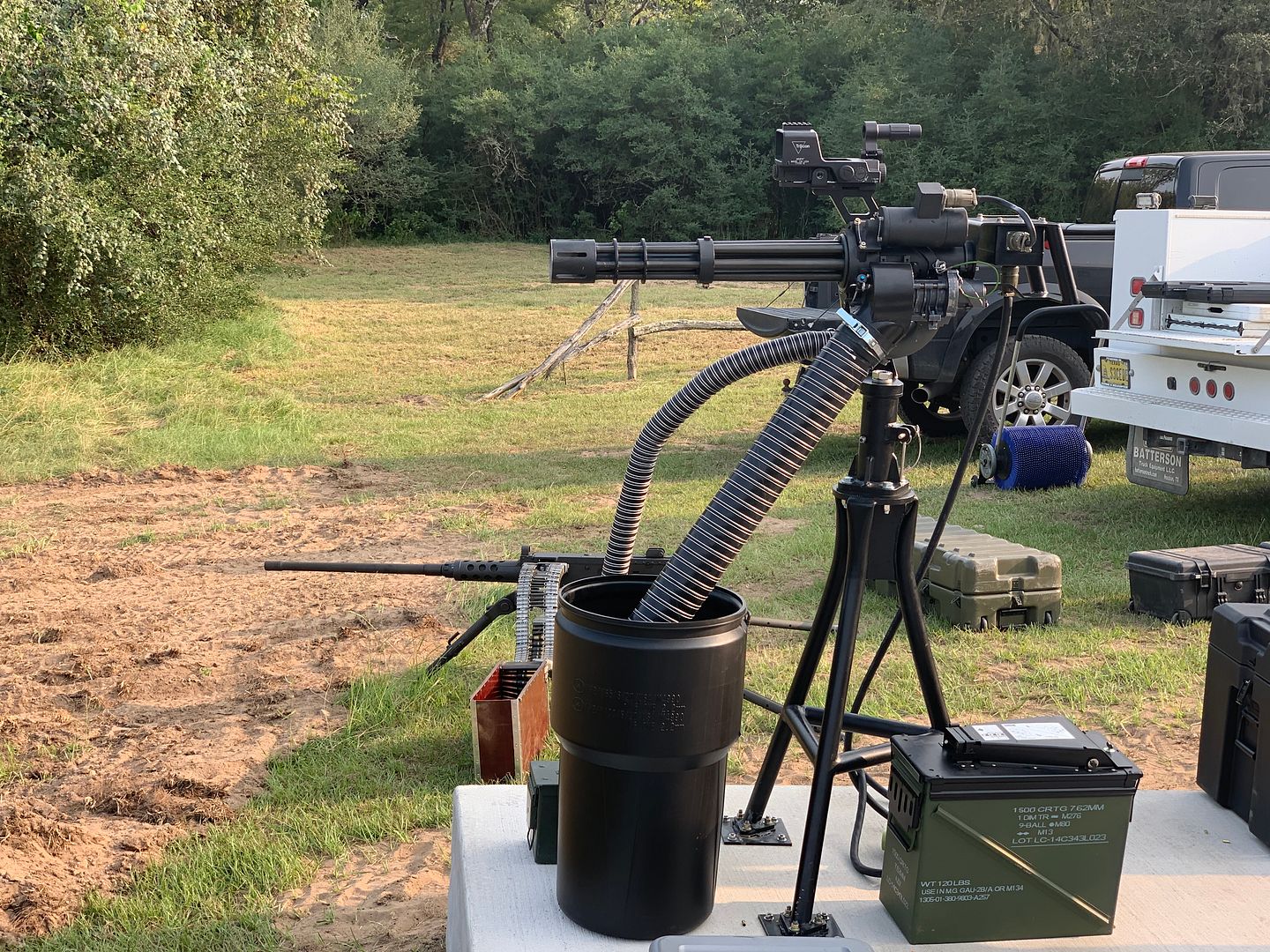 They had an HK23 (beltfed 5.56), PKM, RPD, M249, M240, M60, etc.
After shooting the M2 .50BMG, they started with the beltfed light/general machineguns. They blazed through three belts on the SAW and M60 with ease, had a slight hiccup with the PKM, and then brought out the HK23. I was excited as I'd never seen an HK beltfed in person, much less seen one fire.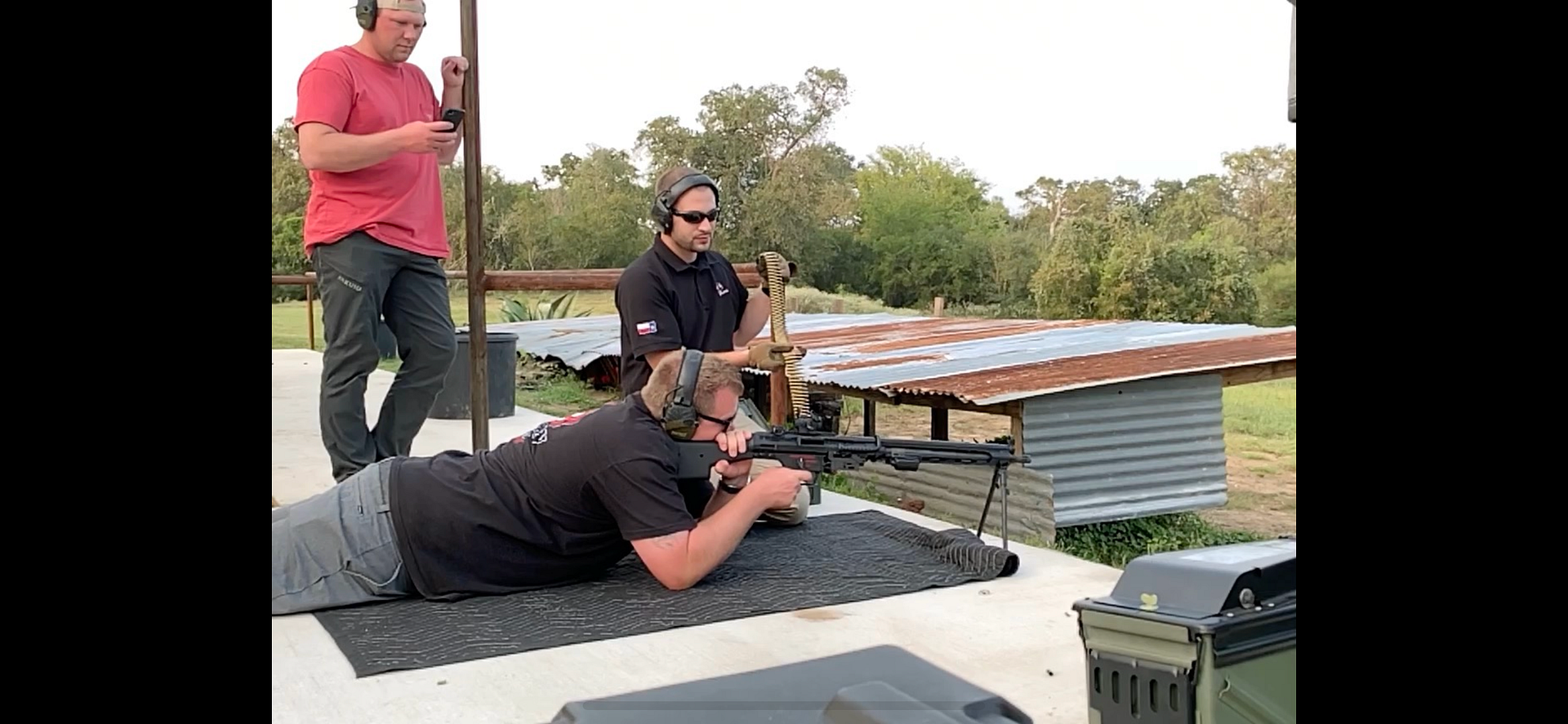 Unfortunately, I only got to see a few bursts, as they struggled to get the HK 23 to work. It shot six or so rounds, then had to have the belt re-attached. Then it would fire 3 rounds and fail again. It was really disappointing. They finally just put it away and grabbed something else to shoot.
I was really hoping to see it shine. One of the employees said it is usually his favorite light machine gun. I guess it was just having a bad day.