Looking at my increasingly busy calendar today, it just dawned on me that I'm rapidly approaching the five year mark from when I started this venture with Teufelshund Tactical. Expanding my business from the initial offering of Armorer support into the realm of training has not been easy, but sure has been incredibly personally and professionally rewarding. I truly enjoy being able to share the Heckler and Koch knowledge, and at the same time, assist people in reaching their best potential through providing creative and effective training courses. In this case, that best potential is gained through a student's understanding of themselves, their Heckler and Koch weapons and their equipment and how best to merge the three into an ever increasing proficient and adaptive collective.
I think that the importance of the Armorer support side of my business is relatively straightforward and does not need too much emphasis to advertise. If you own a Heckler and Koch firearm and it requires maintenance, a factory approved modification/upgrade, or even a sight swap, you want to trust that weapon to a Heckler and Koch Certified Master Armorer, with the experience and knowledge to have the work done professional and efficiently. At Teufelshund Tactical, that gets done daily, often with next business day return shipment.
What may not be as clear though, is the value and impact that the training arm of Teufelshund Tactical provides. Harking back to the days of the Heckler and Koch International Training Division, which provided both Armorer and firearms training on Heckler and Koch weapons to military and law enforcement, Teufelshund Tactical, for the last five years, has been offering a series of adaptive and extremely focused training courses, directly related to Heckler and Koch weapons and available to military, law enforcement and law abiding citizens.
The adaptive and mobile nature of Teufelshund Tactical, combined with an extensive experience base, enables us to tailor effective training to the needs of the customer. "Have H&Ks, Will Travel" is more than just a tag line. We can bring the Armorer and firearms training to the customer. But if you'd rather make the trip to us, we continue to work with several extremely capable ranges across the country to offer training course as well, including our primary host, Frontline Defense in Warrenton, North Carolina.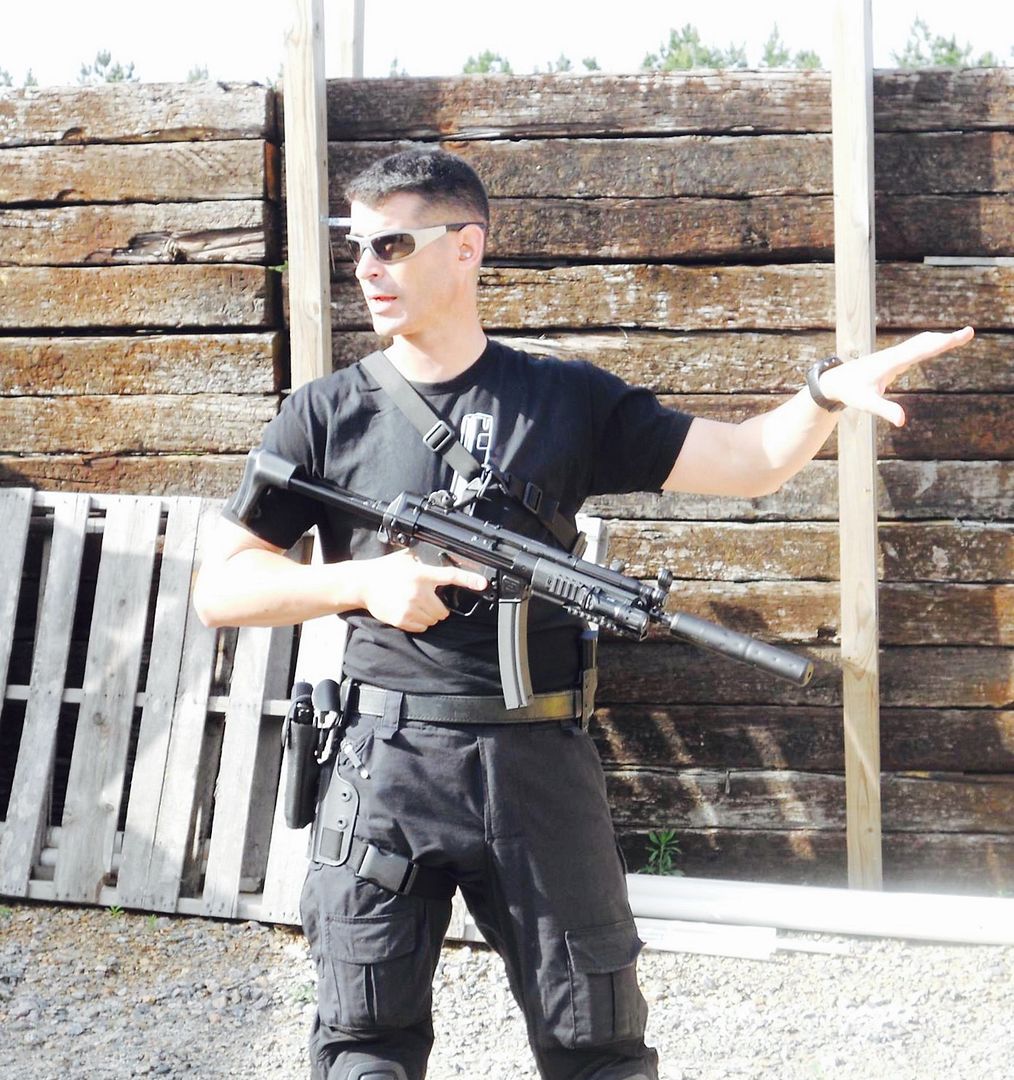 Well, besides the H&K focus, you may be asking, what sets Teufelshund Tactical apart? Let's start with our approach to firearms training. First of all, how many of you have attended a firearms course, where there was a widely disproportionate student to instructor ratio; where often only one instructor was present to support 20 or more students? I know I've been there as a student many times. At Teufelshund Tactical, we keep our class sizes small by design, because we're not concerned with making a huge profit. Instead, were far more concerned with being able to provide focused and individual attention to each of our students. Being able to deliver immediate, positive and supportive feedback, demonstrate a task again and review the student's performance one on one or even through video, all increases the student's ability to rapidly understand exactly why they may have "missed the mark" and how to then immediately adjust in order to capitalize on the opportunity to excel. In this approach, we are far more appropriately described as "Leader, Teacher, Mentor" than we are "Instructor". Being able to recognize that everyone learns differently and being able to adapt our style to best suit the student, is one of our greatest strengths and what makes us so effective. And it is this style, and how we incorporate it into our approach to training, that generates such swift performance gains and "light comes on" moments. Being able to lead a student to a level of self-awareness, to where they understand what "right feels like", results in a student that can, in short order, self-diagnose any possible short-comings.
I'm fond of the analogy of a GPS. You use a GPS to get you to your goal; your destination. The GPS will offer "a way" to get you there, but you're driving the car. If you decide that the "way" being offered is not right for you, you'll keep going down the same road that continues to fail to get you to your goal. Our job, as your Instructor, is to offer you more than "a way". We'll diagnose what is or is not working for you and as a GPS, "recalculate" to offer you as many ways as necessary to get you to your goal. That level of individual attention and understanding, is one of the many strengths we bring to training at Teufelshund Tactical. Doing so, in a positive and supporting manner, reinforcing all the things you're doing right in a specific task, instead of just focusing the small area where you fell short, also is what sets us apart. Regardless of your experience level, again, we are able to adjust our instructional style to allow you to find your best potential.
To do this, we always begin our training by identifying the goals of our students, as well as their experience and background. Then, we tailor our training, often on the spot, in order to accomplish them. We begin at very close range, in order to concentrate on extreme accuracy, while honing in on the fundamentals necessary to repeatedly and confidently achieve it. Through a focused set of specifically designed drills that stack upon each other, students are able to build from the ground up. This "building block" approach, we have found, leads to extremely rapid assimilation of learning. With accuracy, speed is increased. Once a baseline is established, we then increase the distance and complexity of drills, again, with each skill learned in the previous drill, building upon the next.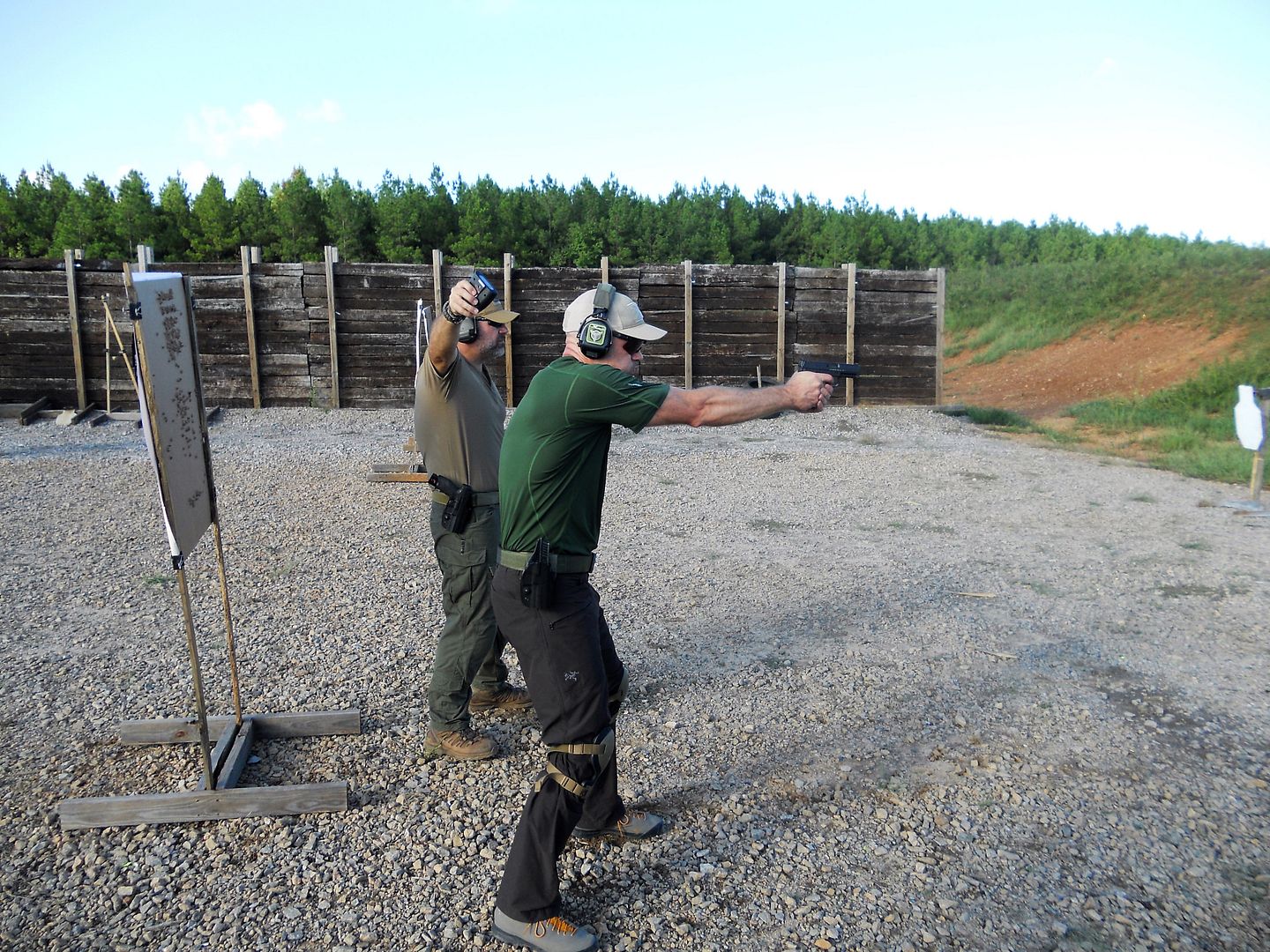 I've been to many a training course where the drills we ran were clearly just the instructor's preference, with no rhyme or reason to why we were asked to perform them and no approach to have one reinforce or progress the skills expected to be displayed in the prior. Not in our training. Our students are able to clearly understand the "why" behind each drill and then see its value, as we present the next one in the progression.
Why ask why? Besides my early shooting experience from my father, my base knowledge was provided by the Marine Corps. Unfortunately, questioning "why" we were being told to do one thing or another was never highly encouraged or appreciated. I've been further frustrated as I've seen this similar approach through numerous other training I've attended through the years. Often the instructor is completely inflexible and doesn't even know, besides a snappy response of "because that's what our program says". Well, I'm the kind of guy who learns and assimilates information much better if I understand the "why" behind each new technique. Interestingly enough, our efforts in explaining the "why" behind the instruction we provide, from the position of a specific body part, to the second step on a reload drill, has become one of my favorite trend "sustains" we receive in the debriefs we conduct at the conclusion of each day of training. The effort made in explaining the reasoning behind what we teach is reflected in the student's ability to take that information on board willingly and assimilate it into action.
Reps: Another reason why we prefer small class sizes is that it allows the students to get as many "reps in" as possible. Often, when attending other courses, the class sizes are so large, with only one instructor present, that you neither get the attention you need to improve (as the instructors are often overwhelmed with the class "weakest link") or each drill takes so long to demonstrate and then run every student through, that you only get one or two repetitions in before having to move on to the next period of instruction. Learning is not accomplished in one or two repetitions and without immediate feedback to ensure you are completing each repetition correctly, you're just getting "bad reps", reinforcing improper skills and wasting time and ammo.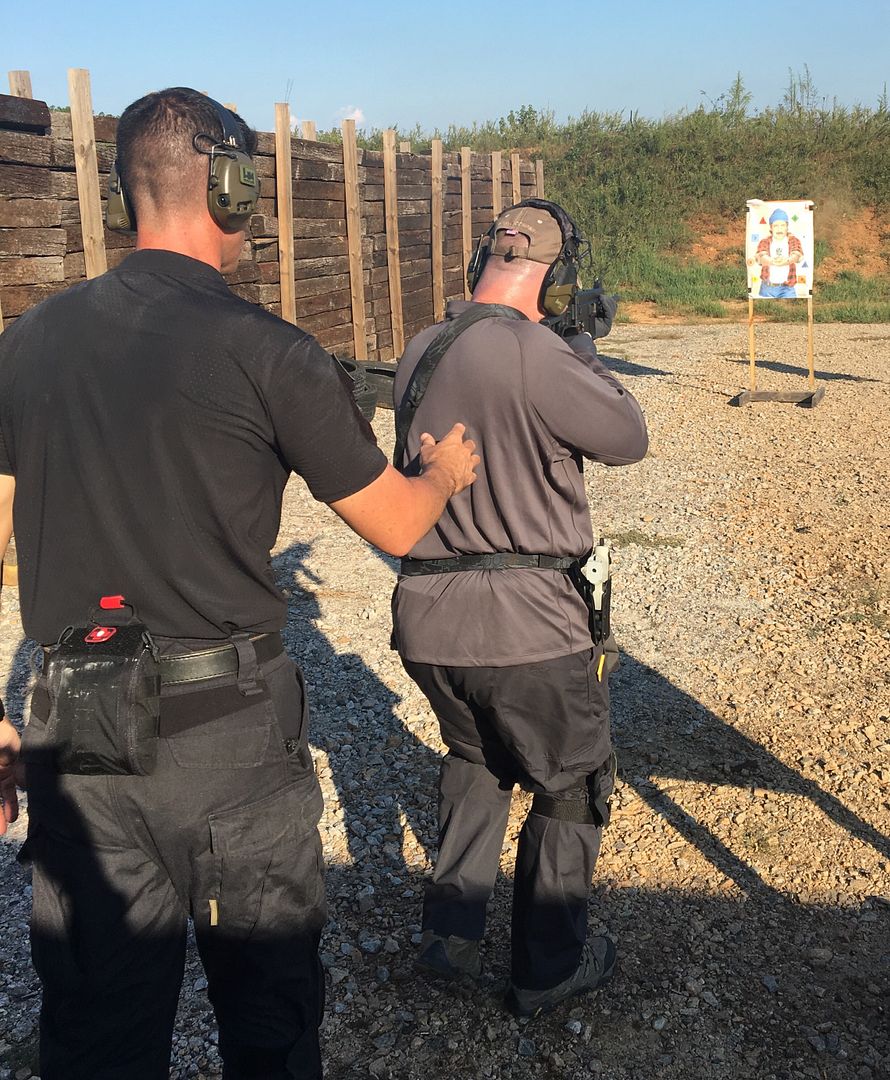 And on the topic of ammo, it is clear that when you come to a training course, you want to shoot. One of the recurring trends in feedback I receive from my students when asked why they want to attend our courses and why many come back again and again, is that they cannot train like this anywhere else, and specifically get to shoot as much as they do with us. Range restrictions they normally encounter span the wide range from not being allowed to shoot a target closer than 5 yards, draw from the holster, shoot rapidly (or full auto), shoot more than one target, shoot and move, shoot as part of a team, shoot at night, shoot from, in and around vehicles, and on and on. Here, we do all that and more, with a continuous focus on safety, while challenging students out of their comfort zone. That's where the gains are made. That's also where the fun is.
Remaining relevant: Often you find that once a company begins training, they fall in to a very predictable pattern of providing the same training over and over, never adapting to new techniques or finding ways to "do it better". We see ourselves as the eternal students, always striving for more knowledge and focused on continuous process improvement to provide a better and more capable product to our customers. First, we do this by recognizing and appreciating that there are other great training companies out there that we can learn from as well and getting out there to absorb their own best practices and then, if suitable, incorporating them into our own training programs. And of course lastly, through our established relationship with Heckler and Koch, we provide the in-depth weapon-specific knowledge on current and past products and training that continues to set us apart from everyone else.
I fully realize that Teufelshund Tactical is providing a niche capability, only concentrating service, sales and training focused on Heckler and Koch firearms. That is clearly by design. Yet, the benefit of attending a "Heckler and Koch focused" course is exposure to not just the weapons you own and bring, but a wide variety of Heckler and Koch products. Each time we train, not only are we able to help students maximize their potential with their given weapons, but often we help them make a modification to that weapon and their equipment, through a holster or sling modification, or even a sight swap or trigger variant conversion right there at the range. Further, through the weapons on hand, students get to "test drive" other Heckler and Koch products. Collectively, this exposure has been seen as extremely positive and leads to students realizing the right weapon and equipment for their needs.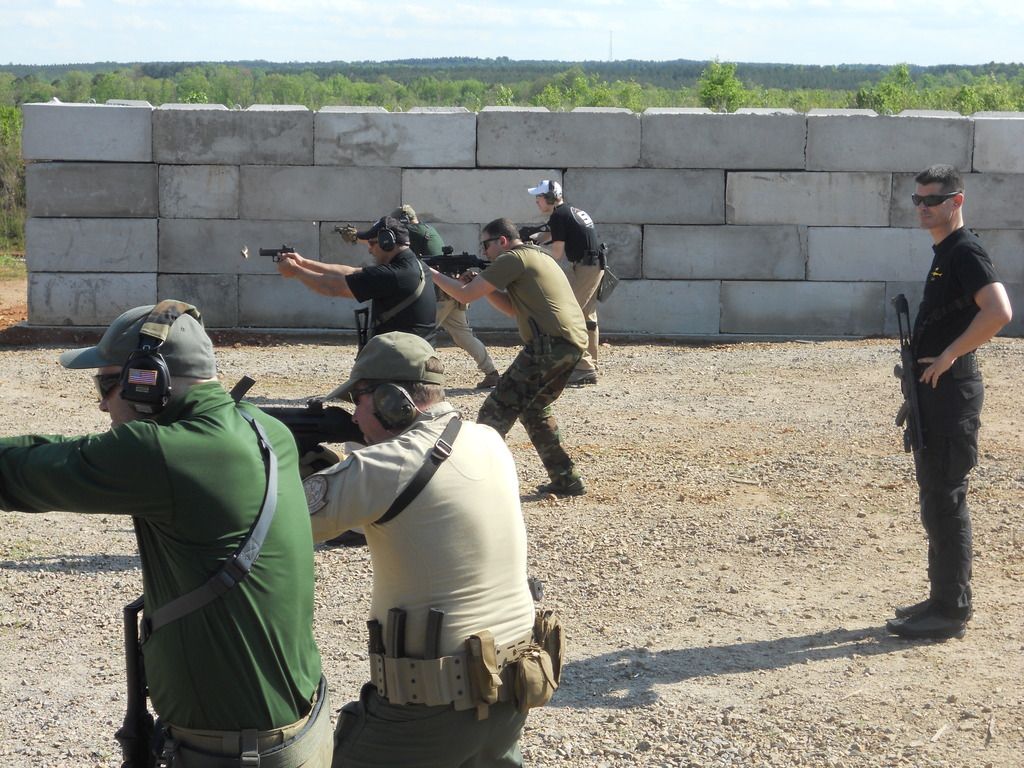 So, if you've been on the fence about making the commitment to attend training, to push yourself and your Heckler and Koch weapons, and you've been looking for a company with the experience and capability to accomplish your goals, take a look at Teufelshund Tactical. On our website you'll find our upcoming training courses. Also, if you're looking for feedback from students who have attended our courses and what they thought about their experiences, you'll find After Action Reports from previous courses, with extensive student feedback, in our Vendor Section here on HK Pro.
We hope to see you on the firing line soon.