I hate doing a post like this because they can be very redundant. However I only have until 6pm tomorrow to decide so I would like some input. So here's the proposition.
I trade away an AK date USP 40 V1 stainless full size with Jet funnel and 2 16 rd mags. Standard sights
I get a P30L 9mm V2 with a trigger job and 5 mags. Standard sights.
I already have a P30Ls in 9mm. But honestly I wouldn't mind having 2 of em and I rarely shoot the USP 40. Here's a pic of my USP. God I don't know what to do, but I am leaning towards making the trade.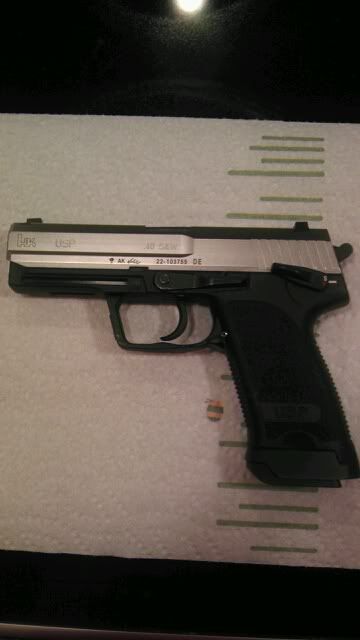 Tell me what you think.