I have the following item for sale. Price includes PayPal fees and shipping. U.S. sales only.
SOLD 1. Genuine German HK trigger, hammer, and sear set. These came in new MP5 packs that I purchased from HKParts and I removed them. Price for one set (hammer, trigger, sear) is $30 > $28.
I have one set available. Price includes US shipping.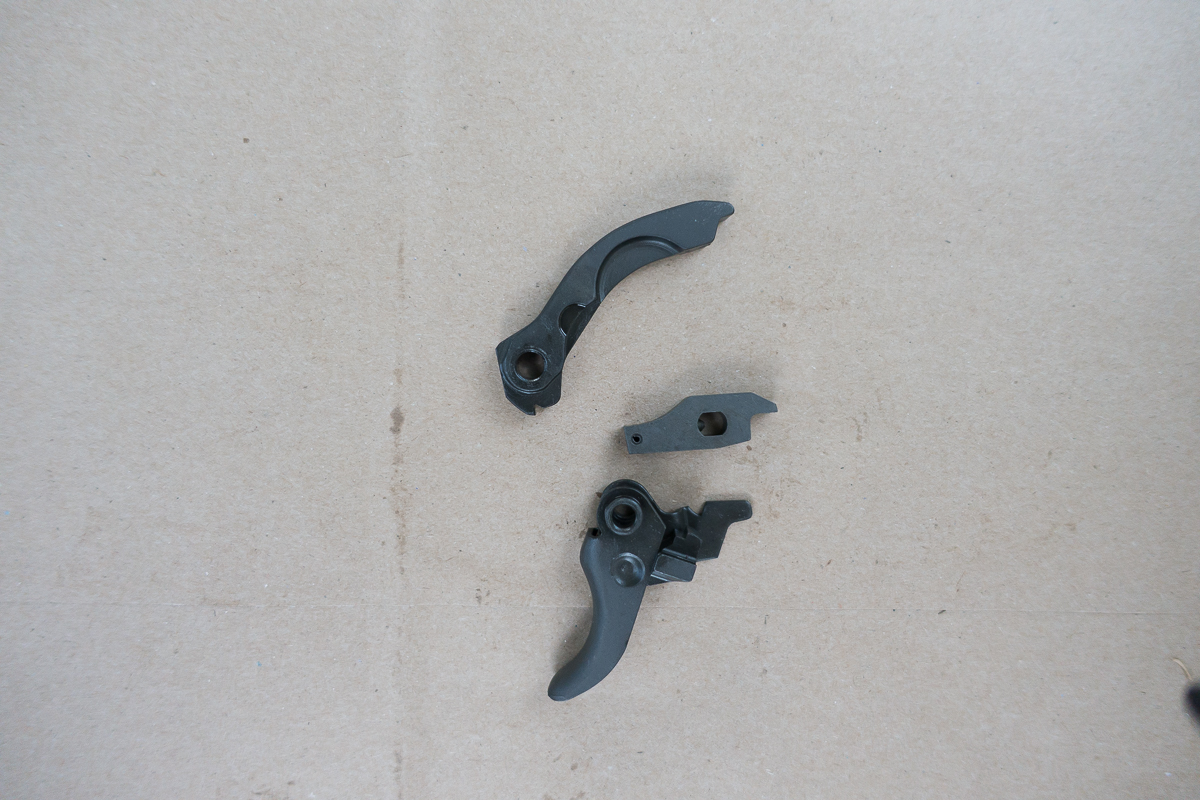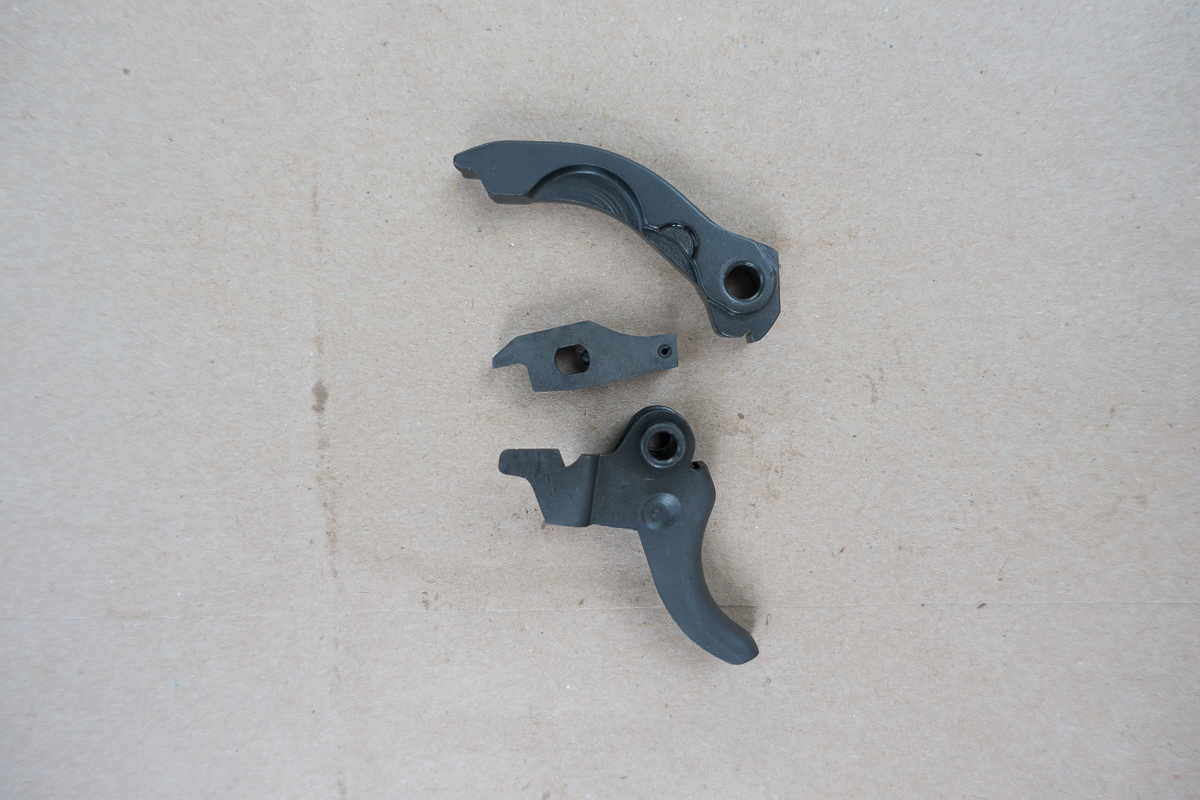 2. MKE MP5 style magazine floor plates. Set of 25 plates. Lightly used with various quality finish. Price for all 25 is $30 > $25 shipped.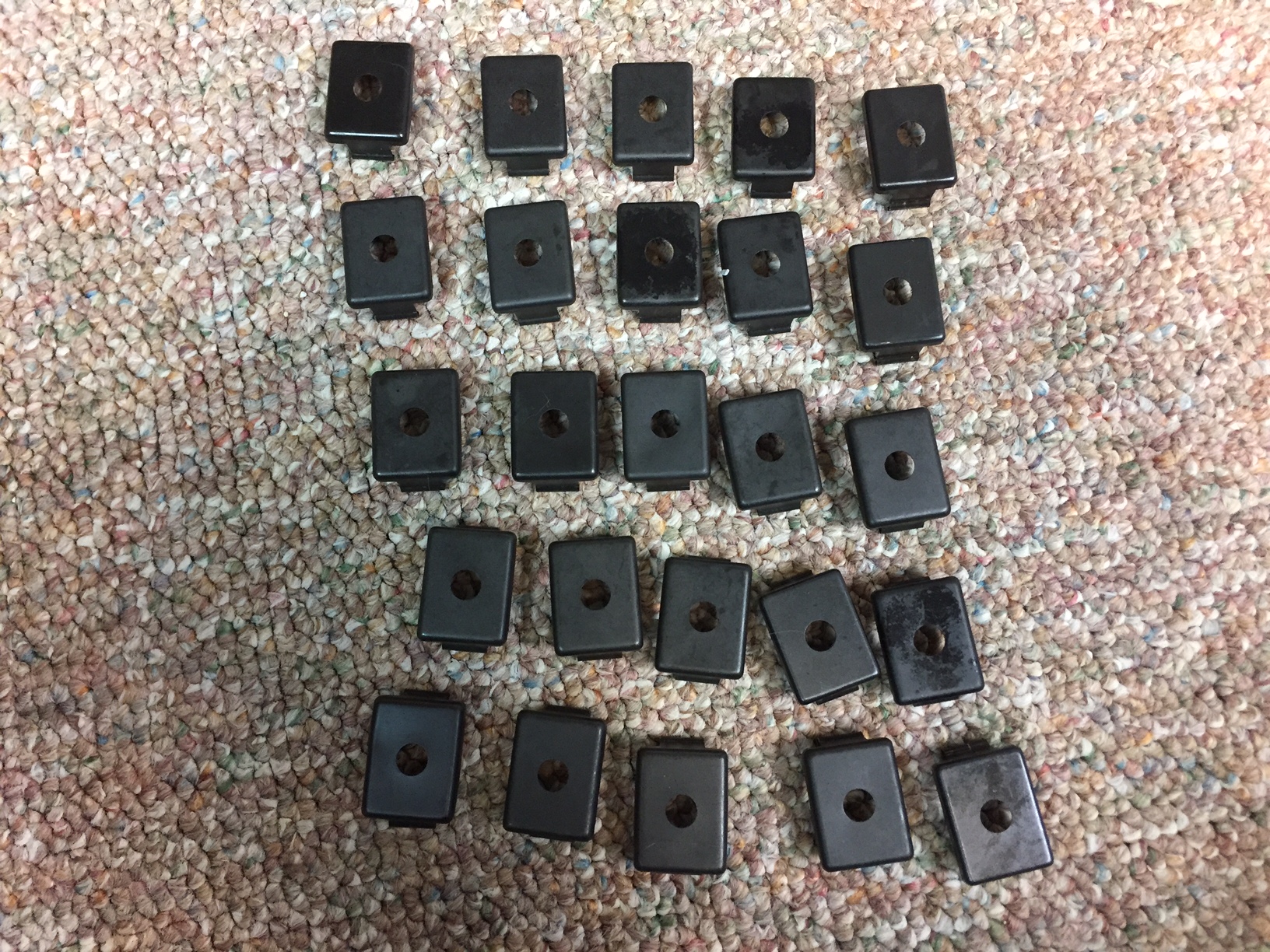 SOLD 3. MKE MP5 style charging handles. Set of 5, lightly used. Price is $25 for all five shipped.