Fall cleaning this afternoon and I have sorted through my stash of HK documentation and found that I have extras of several. Posting them here for the fans who might be interested.
Some items are in mint condition, others have creases or wrinkles. I have listed the quantity available above each individual photo.
Price is $11 shipped for each (unless otherwise noted). Payment by check or USPS money order. PM me with your request and I'll keep this post updated with available quantities.
Sentinel Magazine, 1990 (First Edition): 0 Available 2 Sold to Omega21 and firemancjack
-Great legacy product and promotional photos with articles written by the employees at the time, including our own G3Kurz
Sentinel Magazine, 1991 (Second Edition): 3 Available
-Great legacy product and promotional photos with articles written by the employees at the time, including our own G3Kurz
Sentinel Magazine, 1993 (Fourth Edition): 1 Available (shown in bottom photos)
-Great legacy product and promotional photos with articles written by the employees at the time, including our own G3Kurz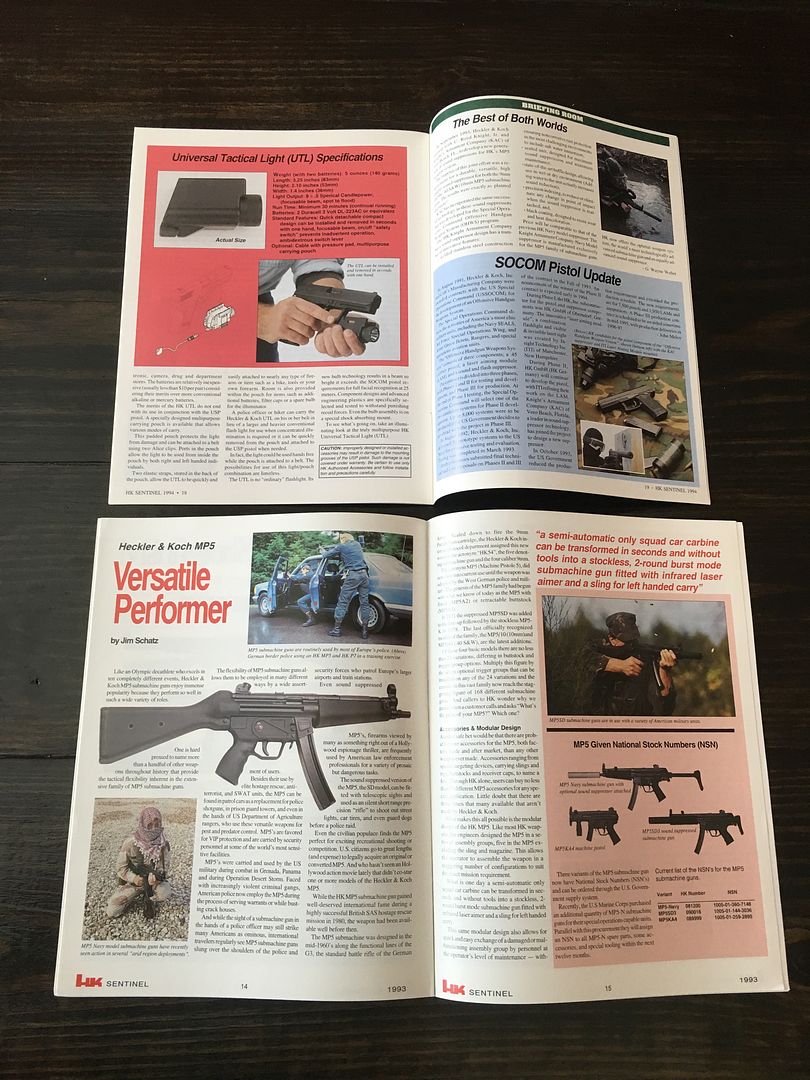 Sentinel Magazine, 1994 (Fifth Edition): 1 Available (shown in top photos)
-Great legacy product and promotional photos with articles written by the employees at the time, including our own G3Kurz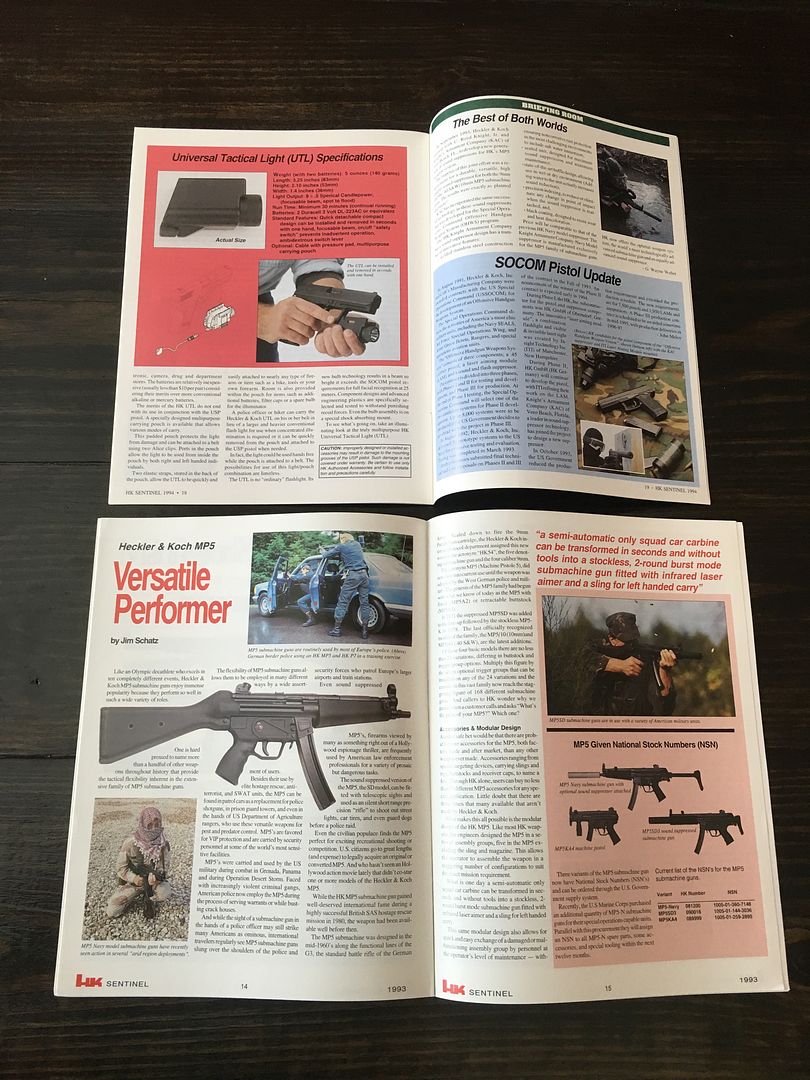 1975 HK Defense Technology Division Tri-fold Catalogs: 0 Available of each (sold as a set for $31) Sold to Flagman
-HK Weapons System, Group I, Group II and Accessories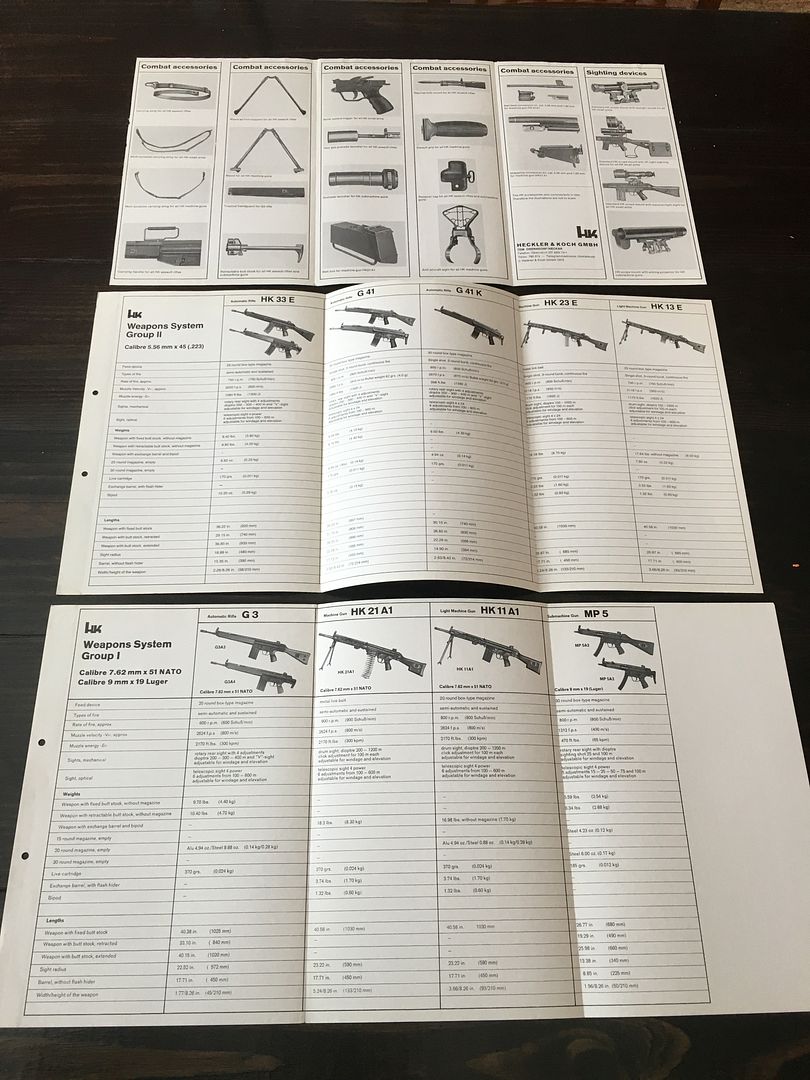 1980 HK Commercial Catalog: 1 Available, 1 Sold to Flagman
-Great, full color catalog with the weapons of the period
1988 HK Commercial Division Fold Out Catalog: 12 Available, 2 Sold to Flagman and firemancjack
-P9S, VP70Z, P7M8/M13/K3, HK300, P2A1, Benelli Shotguns, PSG1, HK91/93/94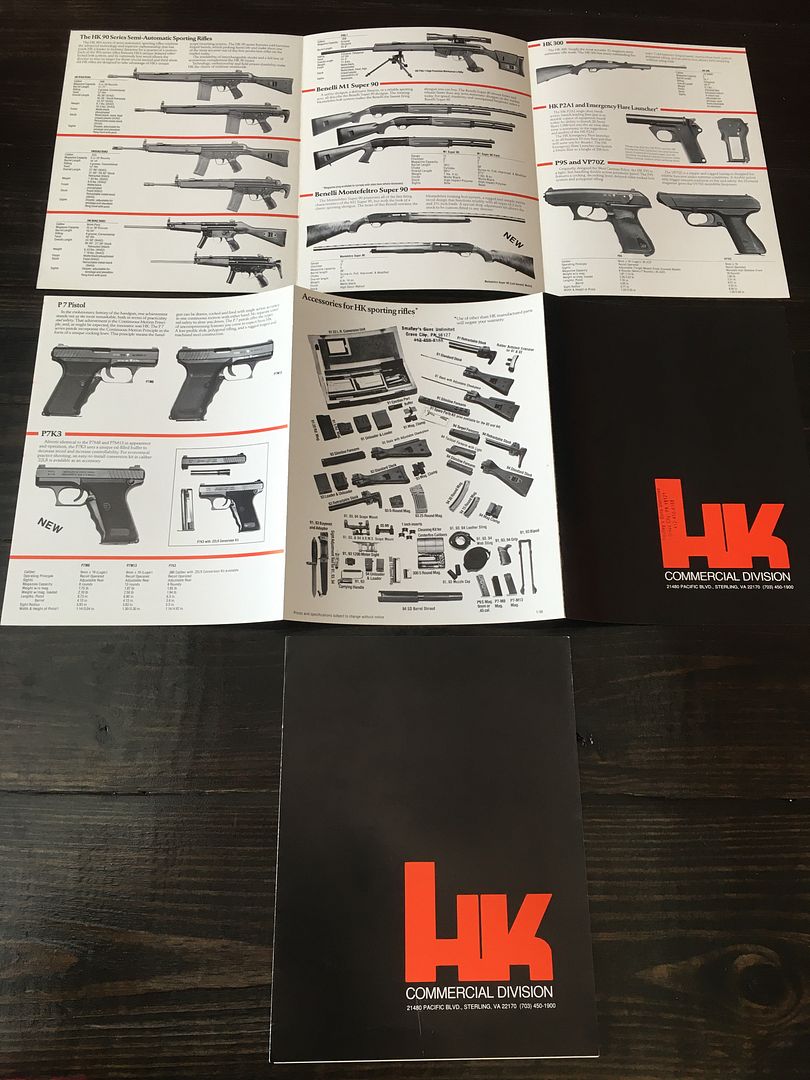 1992 HK Military and Law Enforcement Catalog: 10 Available, 2 Sold to Flagman and firemancjack
-P7M8/M10/M13/K3, SP89, MP5 Series, Roller Delayer Rifles and Carbines, G41, Special Application Products, Accessories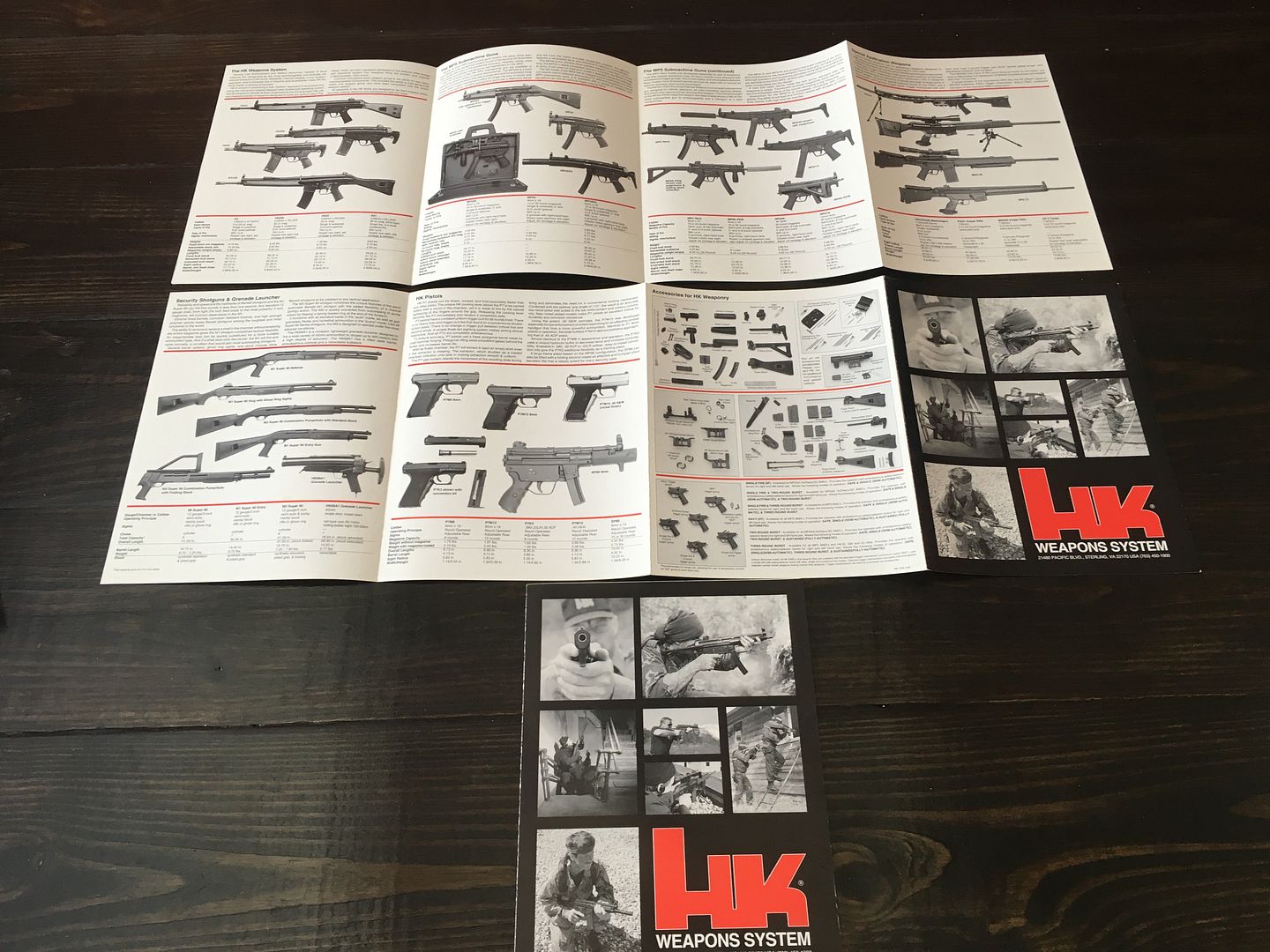 1993 HK Commercial Division Catalog: 3 Available
-Benellli Shotguns, P7M8/10/13, SR9, PSG1, SP89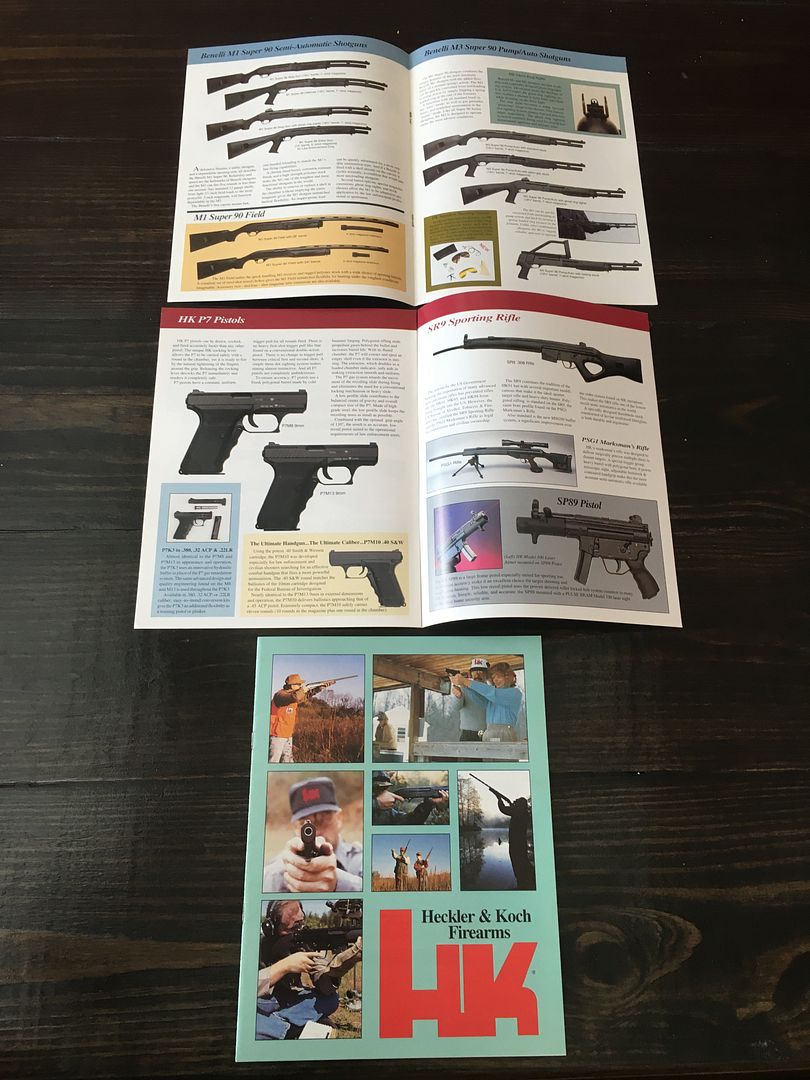 1997 HK Military and Law Enforcement Catalog: 0 Available (shown in top photos) Sold to Sweersa
-USP and P7M Series, MK23, MP5 Series, G36 Series, Roller Delayed Rifles and Carbines, Special Application Products, Accessories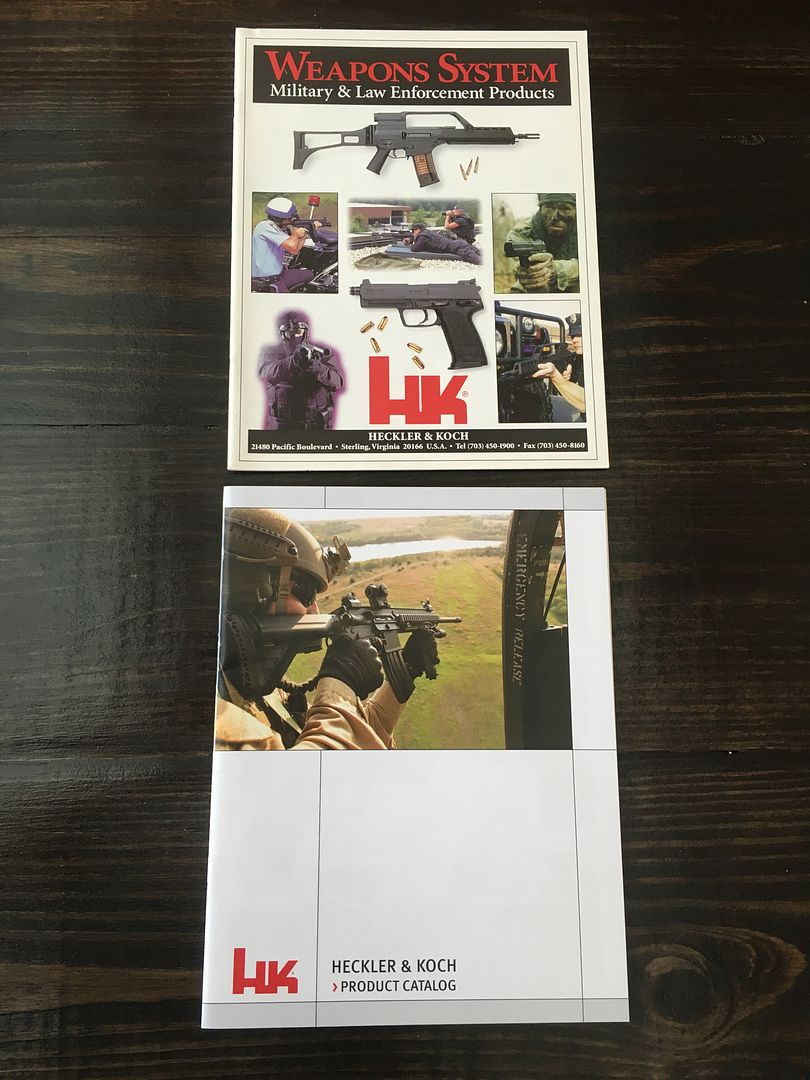 2012 HK Military and Law Enforcement Catalog: 0 Available (shown in bottom photos), Sold to tw450
-Current production weapons, including HK M27 IAR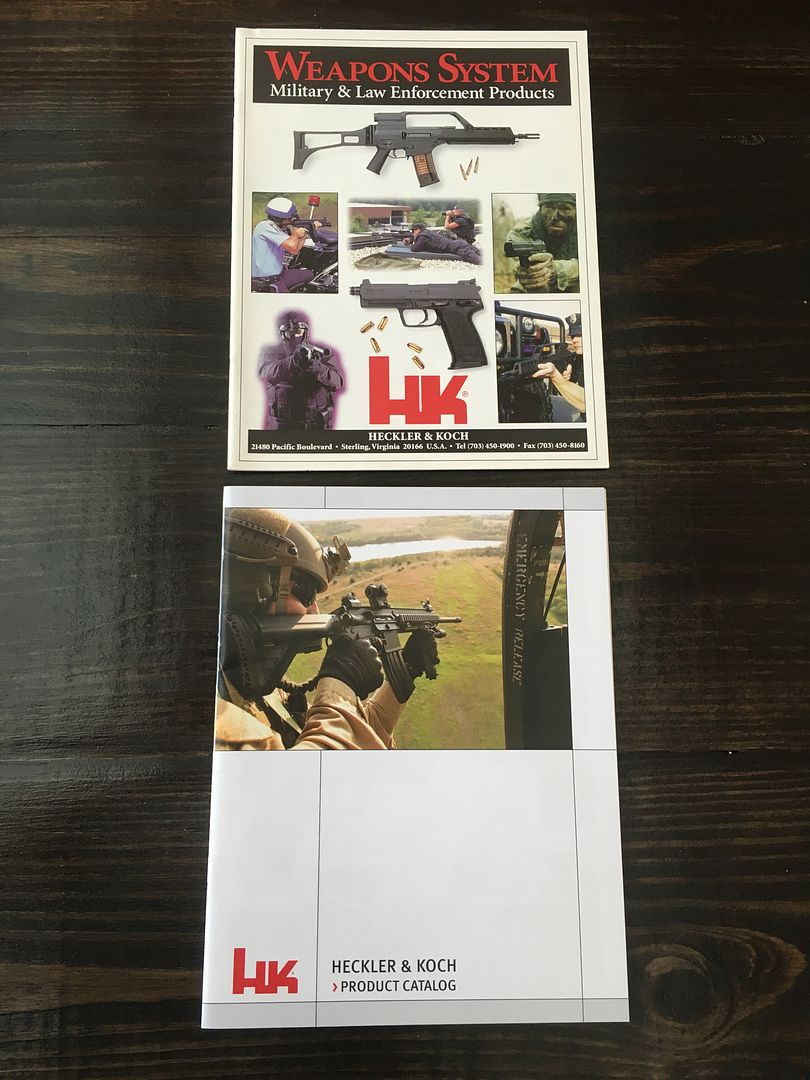 [