This is a new in box, never unwrapped HK Model 100 laser. Price includes shipping via USPS.
Payment accepted: PayPal GIFT, PayPal +fees (+3.5% on buyer), USPS Postal Money Order

DM with questions.

NO REFUNDS.
Includes the following:
- Laser Module NEVER Opened
- Box
- Manual
- Pressure pad (still attached to Laser) with cut-to-desired-length wire. Long enough to mount on models listed MP5, HK33,53, 94, 93,91 and SP89.
- Allen keys for mounting screw with HK key fob (also unopened)
- As shown in image, label has slight blemish from price sticker (?) otherwise perfect condition.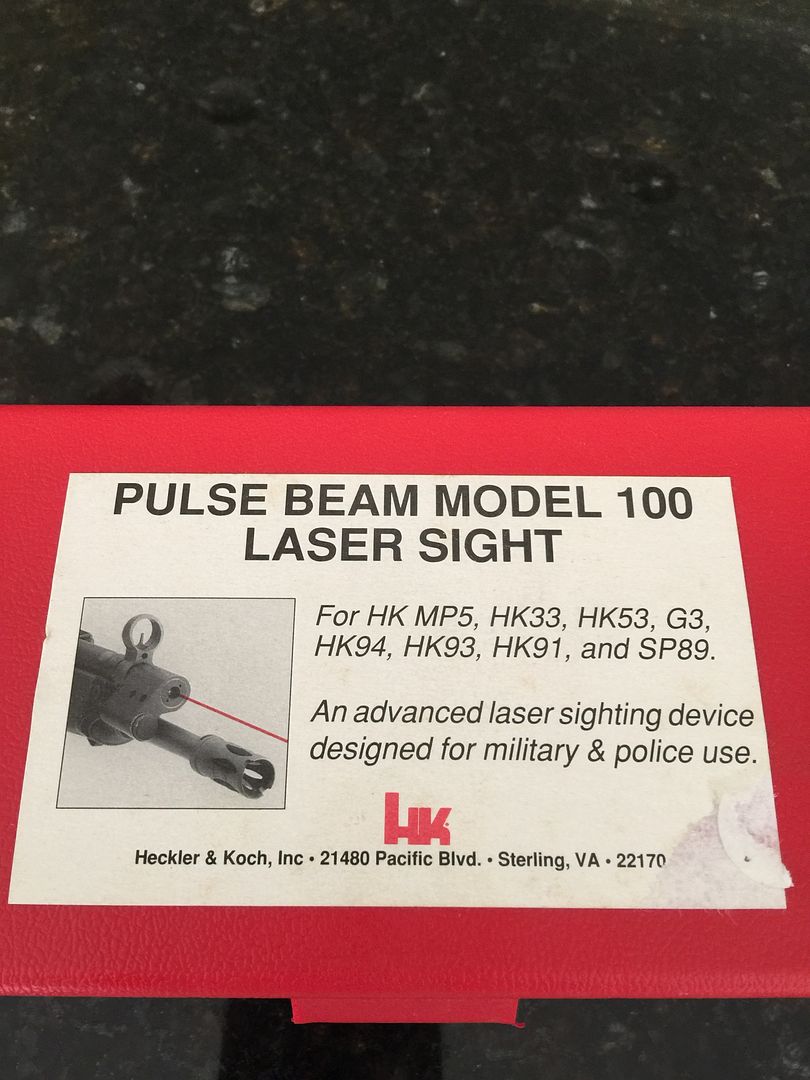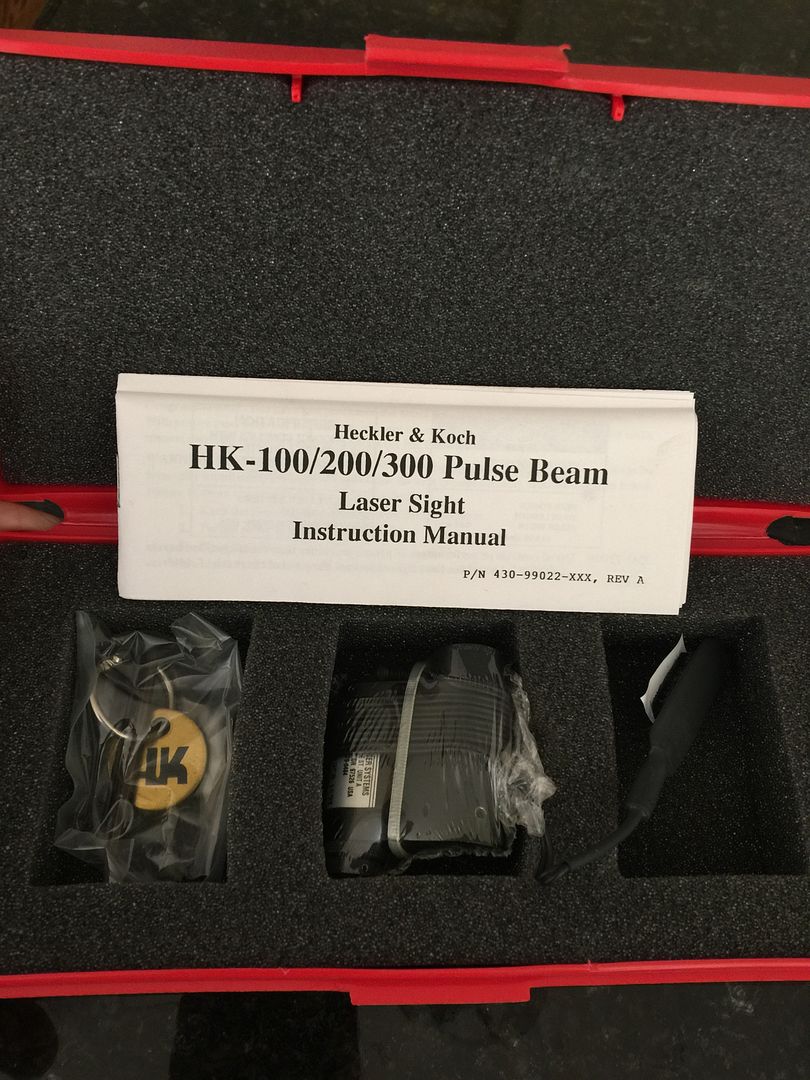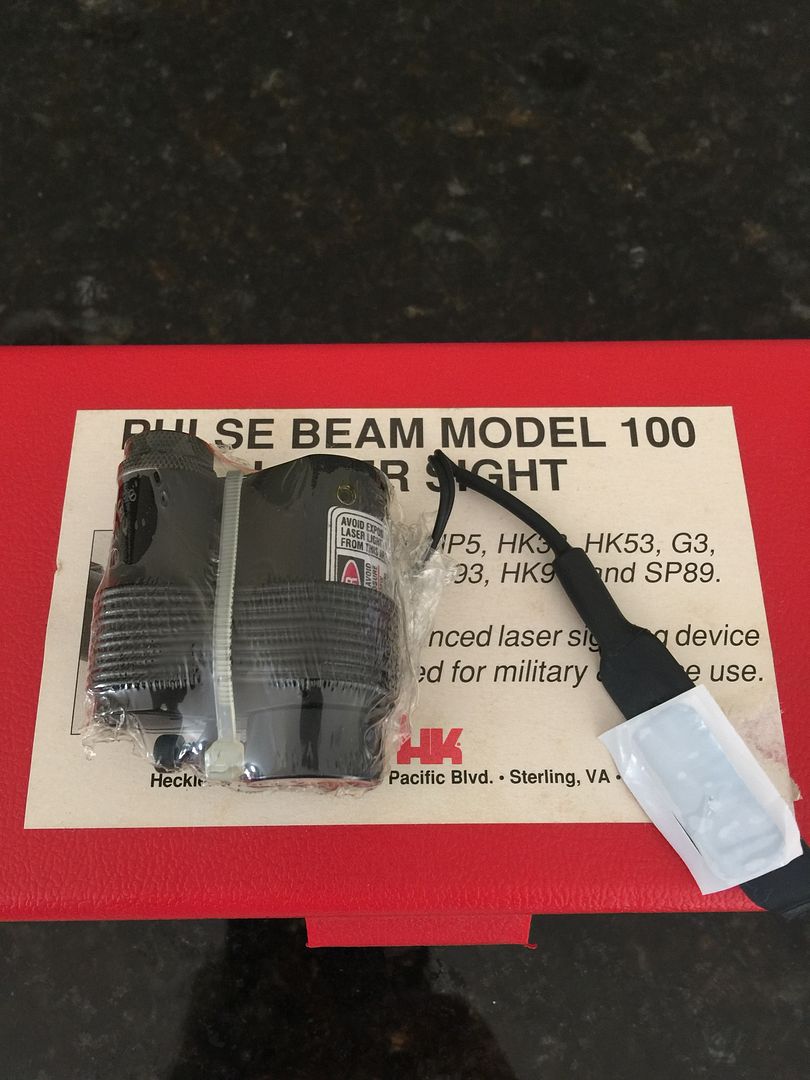 The ultimate accessory!