For sale: New, BG date code Mark 23 and KAC suppressor package. Comes with three magazine, thread protector and both original boxes and paperwork.
Requires NFA transfer. Payment in full begins the Form 3 transfer to your dealer. Weapon and suppressor will ship once transfer is approved.
Price: $Sold to DJF.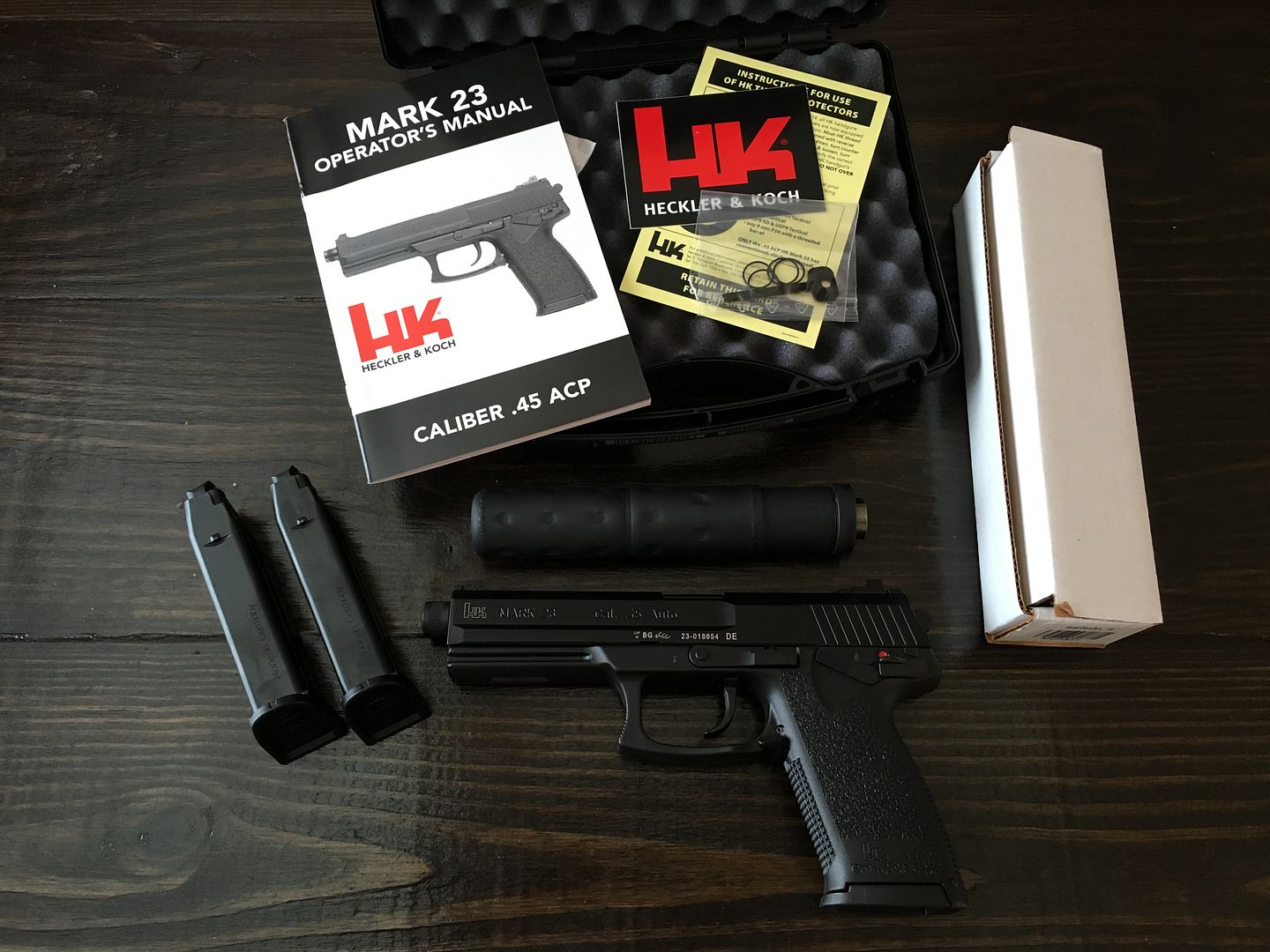 For sale: Like New (five hundred rounds fired), BF date code 9mm P30 LEM package. Currently configured in LEM 4.1, but will come with the original LEM parts, if you decide to switch it back to Light or Heavy configurations. Comes with one new magazine. Upgrades include additional HK factory threaded barrel with thread protector (only barrel fired through the pistol), Trijicon Bright and Tough tritium sights, nickel flat main spring (match) and short slide release (standard, long slide release also included).
Price: $Sold to Hambone54.