HK USP tactical 45 + 4 mags + HK bag - ***SOLD***
-Ammo NOT included.
-Meprolight front/rear sights installed December 2015.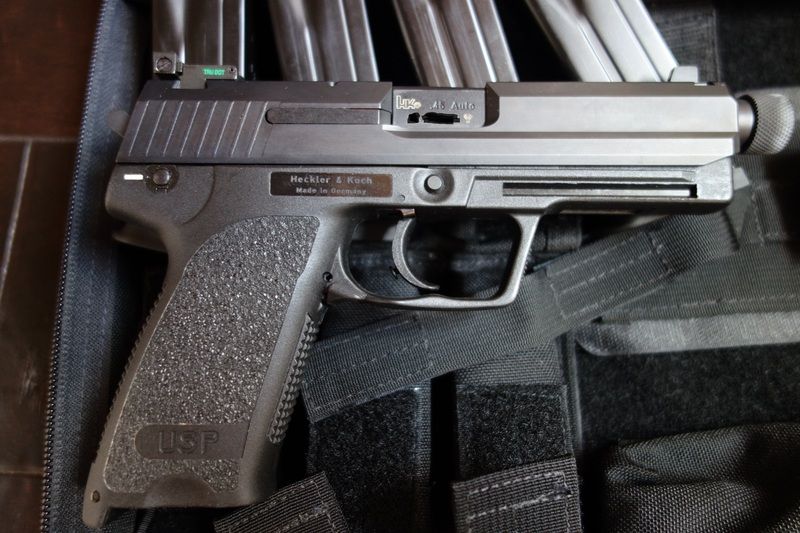 HK USP compact tactical 45 ***SOLD***
-Includes 2 — 10rd magazines. GG&G adaptor rail. Meprolight sights ( Orange rear, green front)
-The thread protector that came with it was messed up, so I bought one from trosusa.com.
-I swapped out the original hammer with a spurred hammer a few years ago. The original hammer will be included as well.