SPF: WTS: VP9 9mm: Trijicon HD "Orange" NS and 3-Mags. Case, Manual, Lock, etc..
Sold!
What:
HK VP9 in 9mm, comes with case, lock, manual, backstraps, side pieces, and 3-Mags (Pics show 2, a 3rd will come with).
Condition:
Used, but looks new, cleaned after every range trip (WeaponShield Oil). Round Count ~750 or less.
Why Selling? I have 1-FDE, 1-Grey, and 2-Black, I have an obvious problem. Selling 1 of the Black.
Where:
Evansville, IN
Price:
$575 FTF or $600 Shipped (my FFL to yours).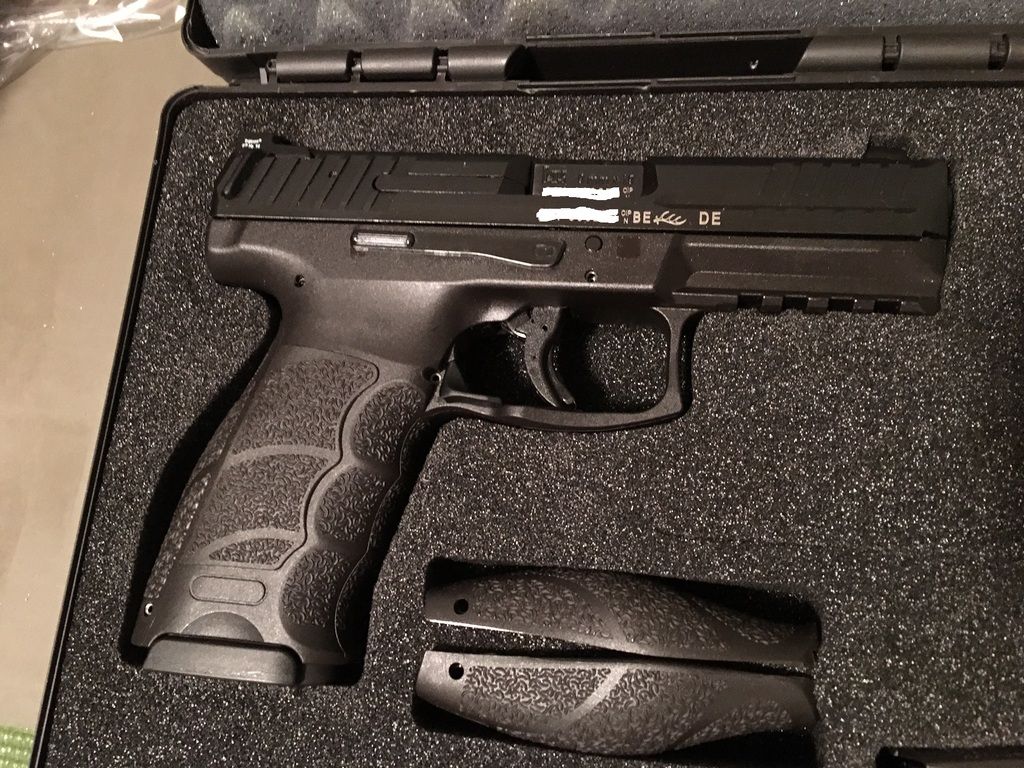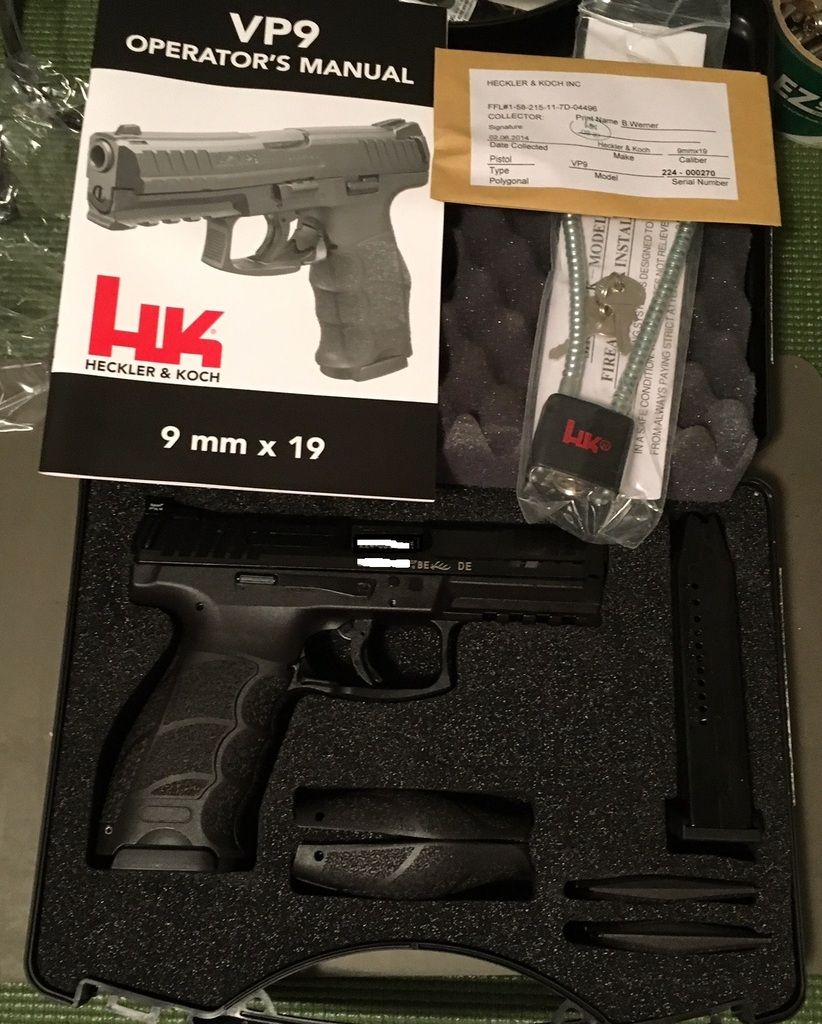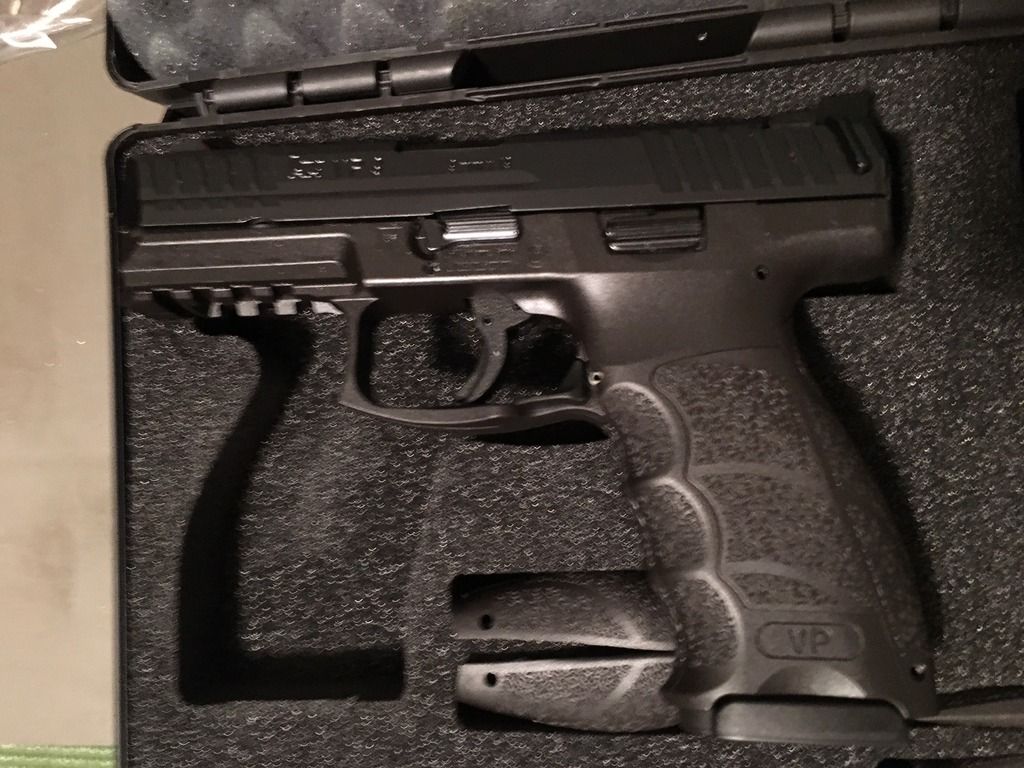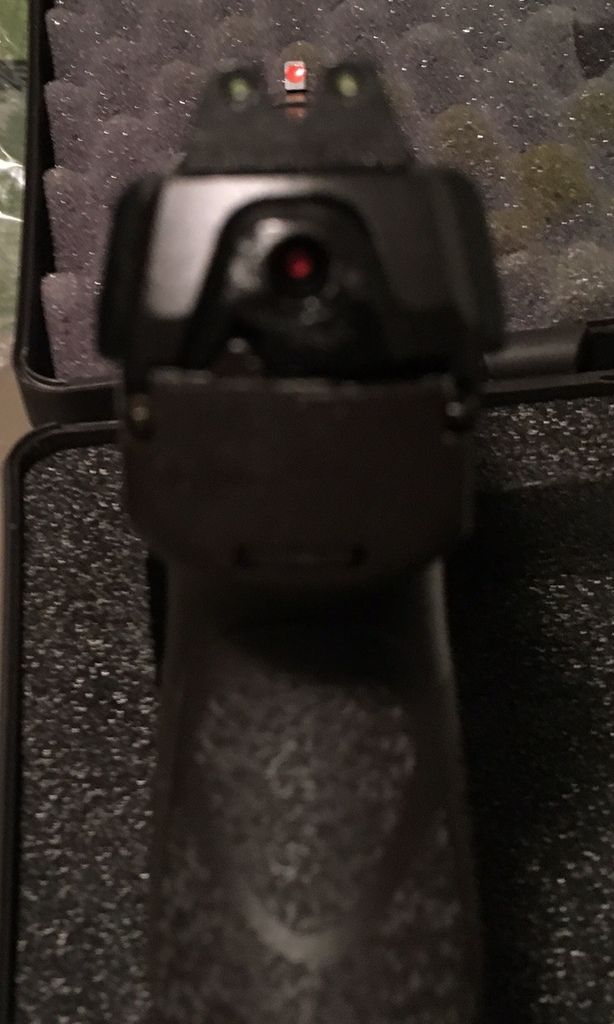 Thank You for Looking